Tokyo Olympics 'Have Lost Meaning' and Opportunity To Cancel Them 'Has Been Missed'
An executive board member of the Japanese Olympic Committee has launched a blistering attack against the International Olympic Committee (IOC), claiming the "Olympic Games have lost meaning" and questioning the wisdom of holding the event in the midst of a global pandemic.
In a scathing editorial published by Kyodo News on Friday, Kaori Yamaguchi said Japan had "been cornered" into hosting the Tokyo Olympics and accused the IOC of disregarding public opinion and turning a blind eye to concerns raised by local authorities.
In March last year, the IOC and the Tokyo organizers postponed the Games by 12 months because of the COVID-19 pandemic.
Tokyo is scheduled to host the opening ceremony on July 23, exactly a year on from the original date. However, public opinion in Japan is now firmly against holding the Games at all, as large parts of the country remain in a state of emergency.
"At the time of the bid, the IOC said that public opinion is important, but now it is clear that even if it concerns the IOC, it has no impact on its decisions," Yamaguchi wrote.
Recent polls have shown that as many as 83 percent of Japanese people oppose the idea of holding the Games this summer.
As of Friday morning, Japan had reported just over 758,000 cases of coronavirus and more than 13,400 deaths, according to Johns Hopkins University.
While both figures are relatively contained compared with some other countries, Japan has been hampered by a painfully slow vaccine rollout. Approximately only three percent of adults in the country have been fully vaccinated.
As this graphic provided by Statista shows, Japan lags well behind other countries in the race to vaccinate its entire population.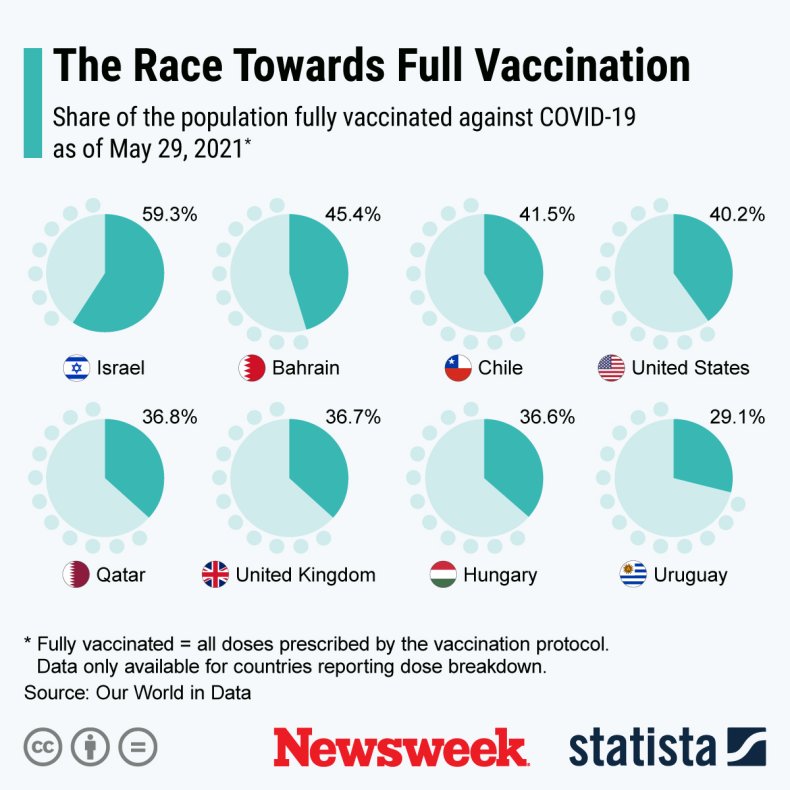 "It is truly a shame that the vaccination rollout in Japan has been slow," Yamaguchi said.
"I cannot help but wish that it had started two months earlier.
"The Government has insisted that vaccinating its population was not a prerequisite to holding the Olympics from the start."
Last month, IOC vice president John Coates insisted that the Olympics would go ahead "even if Tokyo is still under a state of emergency," during a virtual news conference with Tokyo organizers.
Yamaguchi, however, suggested the IOC was pressing ahead with the Games purely to avoid what would be an embarrassing volte-face. Significantly, however, she conceded it may be too late now for the Olympics to be called off.
"What will these Olympics be for and for whom?" she continued.
"The Games have already lost meaning and are being held just for the sake of them. I believe we have already missed the opportunity to cancel.
"It would require too much energy to make and follow through with such a decision. We have been cornered into a situation where we cannot even stop now.
"We are damned if we do, and damned if we do not."
While the IOC and organizers are forging ahead with plans to hold the Olympics this summer, their stance was drastically different a little over 12 months ago.
Speaking on April 28 last year, Yoshiro Mori, the then-president of the organizing committee, said the Games would be canceled should coronavirus still be a threat in 2021.
"In that case, it's canceled," Mori, who was stepped down from his role in February this year after being condemned for making sexist remarks, told Japan's Nikkan Sports daily when asked whether the Games could be delayed by a further 12 months.
"We'll hold the Olympics in peace next summer", he explained. "Mankind is betting on it."
In her editorial on Friday, however, Yamaguchi said the IOC's apparent refusal to consider postponing the game or canceling them altogether was a "stubborn approach."
She added: "I understand the organizers may be feeling flustered as the opening of the Olympics draws near, but there are processes that must not be skipped."
Yamaguchi's condemnation of the IOC comes just over a week after a major Japanese newspaper called for the Olympics to be canceled.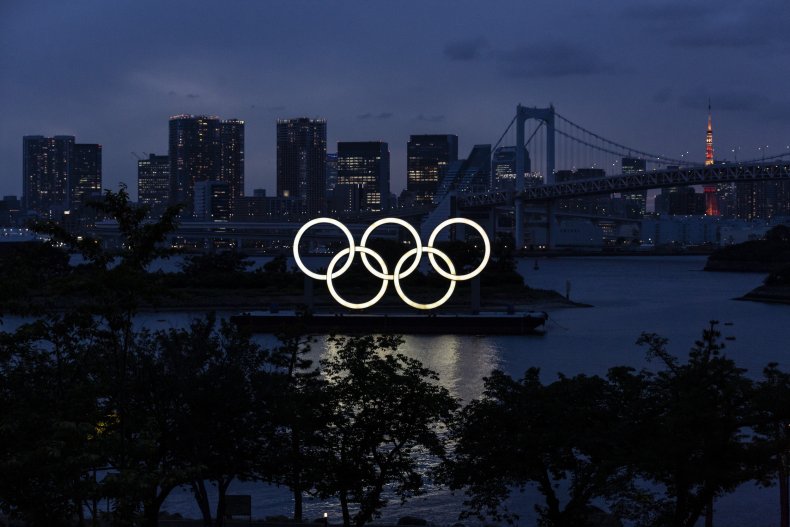 On May 26, the Asahi Shimbun—a liberal newspaper and an official Olympic partner—called for Prime Minister Yoshihide Suga to listen to the widespread public opposition and "calmly and objectively assess the situation and decide on the cancelation of the event this summer."
Earlier this week, meanwhile, Japanese broadcaster NHK reported that approximately 10,000 of the 80,000 volunteers who had signed up for the Games and Paralympic Games have quit.
Speaking to Japanese daily Nikkei, Tokyo 2020 organizing committee CEO Toshiro Muto admitted concerns over coronavirus could have played a part in the withdrawals.
"There's no mistake that concerns over the coronavirus could have factored in," he said.