Tokyo Olympics Organizers Mum Over Report of Ex-Chief's Possible Return After Sexist Comments
Tokyo Olympic organizers declined to comment Saturday on the possible return of scandal-ridden former chief Yoshiro Mori, amid reports the organizing committee plans to name him an honorary advisor.
Masa Takaya, a spokesman for the Games, said in a press conference that he could not comment on individual appointments when asked about a report from The Asahi Shimbun, a Japanese newspaper, that the Tokyo Games organizing committee planned to name Mori an honorary advisor, Reuters reported.
"As for the positions of those who have contributed to the organization of the Games, we will deal with them as necessary, but we can't comment on any individual appointments," he said.
The newspaper reported that if named an honorary advisor, he would be asked to meet with foreign dignitaries in Tokyo.
Mori, the former prime minister of Japan, served as the president of the Tokyo Olympic Committee before he was forced to resign in February after being quoted making sexist comments.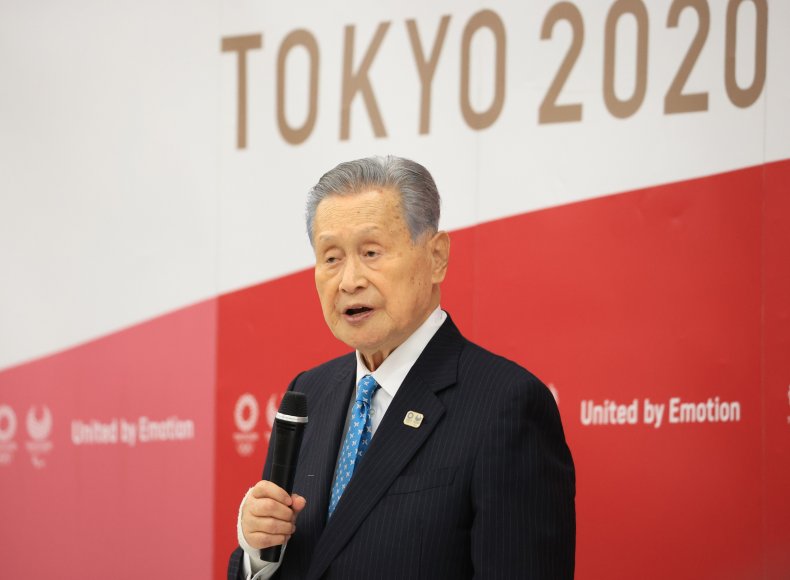 Asked a question about adding more women to the board, Mori allegedly said: "If we increase the number of female board members, we have to make sure their speaking time is restricted somewhat. They have difficulty finishing, which is annoying."
Although he said he did not initially plan to quit, public pressure forced his resignation.
He was replaced by Seiko Hashimoto, an Olympic track cyclist and speed skater who competed in seven Olympic Games.
Hashimoto said she would work on the gender-parity issue.
"As the background to my selection, I understand that there is a gender-parity-related factor,'' she said, according to ABC News.
The latest report about Mori follows the firing of Opening Ceremony Director Kentaro Kobayashi over a joke from one of his comedy acts that allegedly included the phrase "Let's play Holocaust."
"We found out that Mr. Kobayashi, in his own performance, has used a phrase ridiculing a historical tragedy," Hashimoto said. "We deeply apologize for causing such a development the day before the opening ceremony and for causing troubles and concerns to many involved parties as well as the people in Tokyo and the rest of the country."
Hashimoto said the video mocked "painful facts of history" and said she was not aware of the comments until learning about them last week.
Kobayashi issued a statement following his dismissal.
"Entertainment should not make people feel uncomfortable. I understand that my stupid choice of words at that time was wrong, and I regret it," the statement read.
The Olympics media relations team had not immediately responded to Newsweek's request for comment.