Tokyo's COVID Cases Have More Than Doubled Since Olympics Started
Olympic host city Tokyo reported more than 3,000 new daily coronavirus cases on Wednesday, a record tally for the Japanese capital since the beginning of the pandemic.
Officials announced the record daily tally of 3,117 on the sixth day of the games.
That figure represents a 229 percent rise on the daily case count reported on the first official day of the games, July 23, when the city reported 1,359 cases.
Only about one-quarter of Japan's more than 120 million population is fully vaccinated, with Tokyo currently hosting the world's largest sporting event amid its fourth state of emergency, which will last the entire duration of the games.
The city had already logged an alarming 2,848 infections on Tuesday, which itself was already more than the city's previous high of 2,520, recorded on January 7.
COVID-19 cases in the host city have not stopped rising despite the government restrictions and the lack of spectators inside the Olympic venues. With cases set to breach the 3,000 mark for the first time, local health authorities reportedly anticipate virus case tallies to peak in first week of August, before the games end on August 8.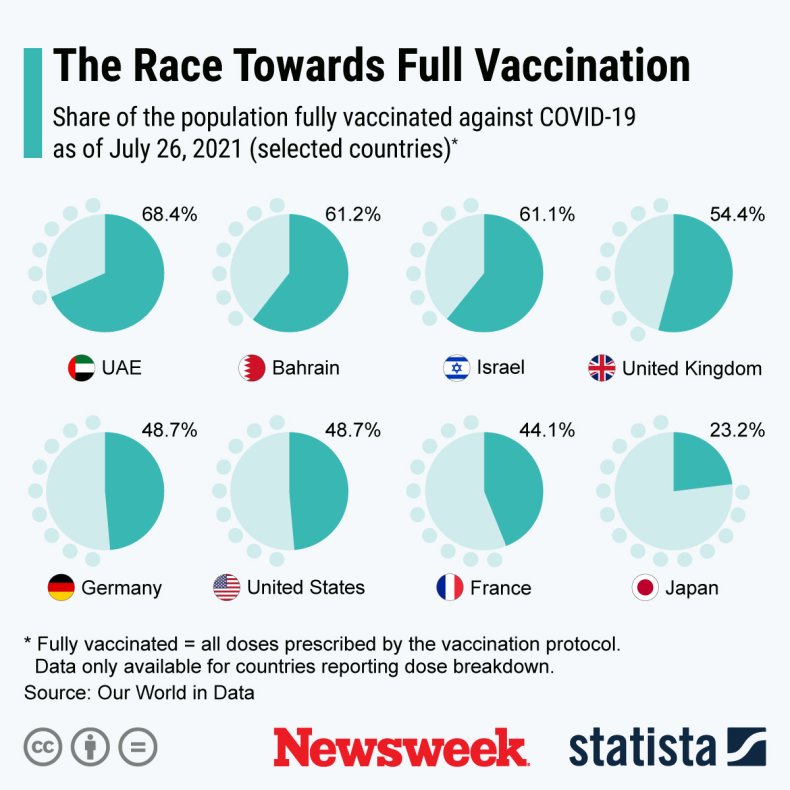 The hosting of the Olympics Games, which was already postponed by a year due to the pandemic, has been a divisive topic in Japan, where demonstrations against the sporting event continued even throughout the opening ceremony.
Prime Minister Yoshihide Suga on Tuesday dismissed the possibility of canceling the Tokyo Olympics halfway through as a response to the rising case count, which health officials have linked to the more infectious Delta variant first detected in India last year.
"The flow of people is decreasing. There's no worry," Suga told reporters following a meeting with cabinet officials on the day, according to Japan's Jiji Press. The prime minister urged the public to remain at home where possible.
"More people in their 40s and 50s are being hospitalized, and the Delta strain is spreading quickly," Kyodo News quoted Suga as saying. "We are maintaining a strong sense of caution as we work with local governments to curb infections," he added
According to Kyodo, infection figures linked directly to the Olympics are relatively low, suggesting there was currently no risk of the virus overwhelming staff and athletes during the competition.
Japan recorded 7,708 infections on Tuesday, nearing its January 8 all-time record high of 7,863. That record is likely to be broken this week amid the country's severe fourth wave.
Tokyo's fourth state of emergency began on July 12 and will run through August 22, two days before the Paralympics begin. Current restrictions include an alcohol ban in restaurants.
Observers say the surge in cases could affect Suga's ruling Liberal Democratic Party ahead of the October general election.