Chef Tim Anderson's Top 10 Tokyo Restaurants
Tokyo is endlessly exciting to explore – especially if you travel for the food.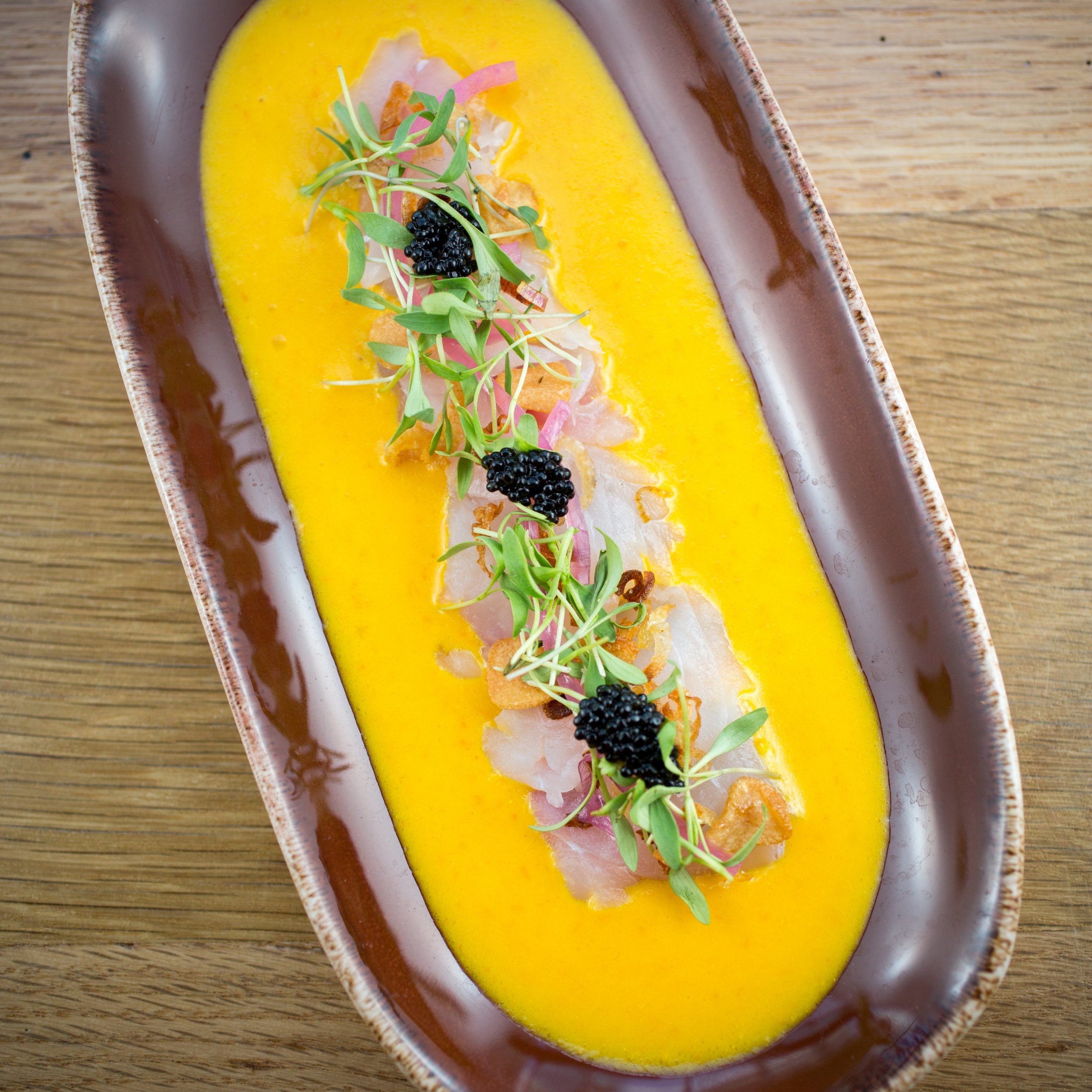 Samuel Johnson famously said that if you're tired of London, you're tired of life. I wonder what he would have said about Tokyo, a city so massive and dense that it makes London look like a charming provincial village. Truly, if you're tired of Tokyo, you must be either resolutely impossible to please, or else just overwhelmed. For Tokyo is endlessly exciting to explore – you could live multiple lifetimes there and never run out of new things to do. The food alone, which encompasses local and global, traditional and ultra-modern, cheap-and-cheerful and ruinously expensive, will never cease to impress even the most seasoned of gourmet travelers. There's almost no wrong way to eat in Tokyo, but here are a few of my favorite spots to get a taste of the wide range of food (and drink) experiences the city has to offer.
Okinawan Food at Okinawa Paradise
Japan has a highly diverse regional food culture; wherever you travel there will be delicious new local foods to try. But luckily, you don't have to jump on a bullet train or domestic flight to sample them, because many regional cuisines are well represented in Tokyo itself. You can even enjoy food from Okinawa, Japan's faraway tropical archipelago, right in the heart of Shinjuku. Head to Okinawa Paradise to try island specialties like the cheesy fermented bean curd tofuyo, caviar-like seaweed umibudō or the potent rice spirit awamori, while listening to an MC croon in the Ryūkyū language as he strums on a traditional three-stringed shamisen. There is a real 'beach party' vibe at Okinawa Paradise, which is a fantastic way to shake off your jet lag and get into a Tokyo state of mind.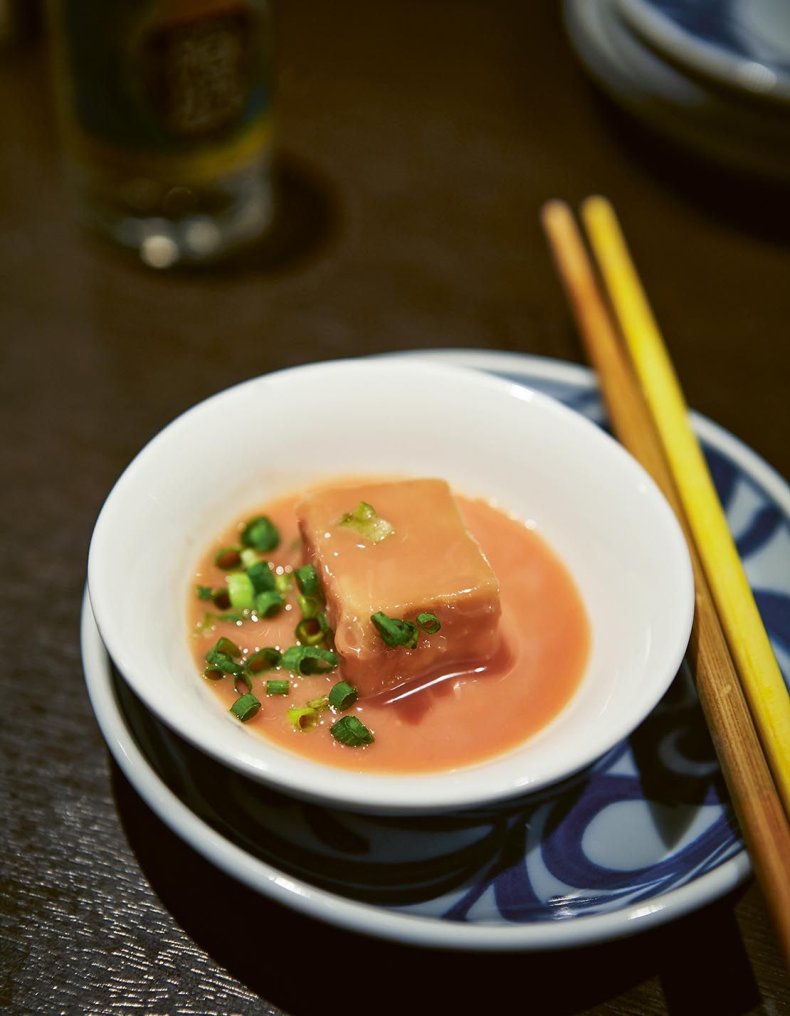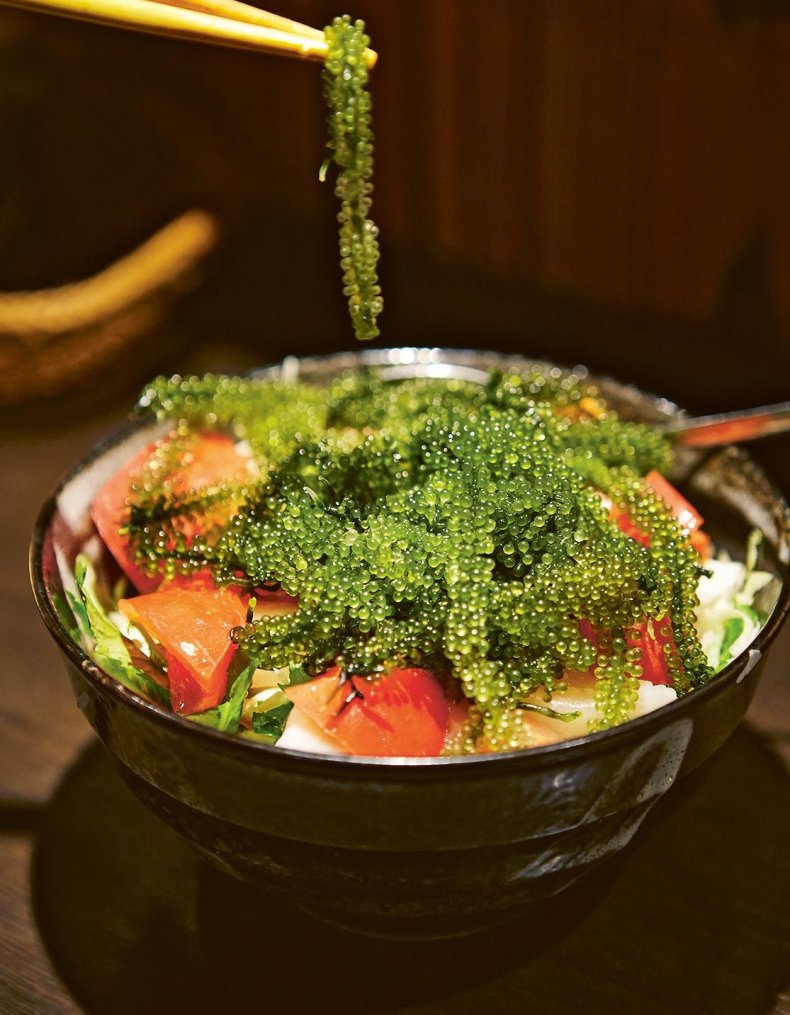 Fukagawa Clam Rice at Fukagawa Kamashō
Fukagawa is an old working-class area of East Tokyo whose name literally means 'deep river' – an evocative descriptor for the neighborhood favorite Fukagawa meshi, a bowl of seasoned rice topped with a generous quantity of tender, meaty clams and assorted pickles and seaweeds. The story goes that clams were plentiful and inexpensive in old Tokyo, so this became a popular, cheap, filling meal for fishermen and merchants who lived among the markets and docks. It is supremely comforting, a bit like a washoku version of clam chowder. Numerous shops specialize in it around the serene Kiyosumi-Shirakawa area, but it's hard to beat Fukagawa Kamashō, which has a wonderfully casual atmosphere that feels like dining in a friendly neighbor's home.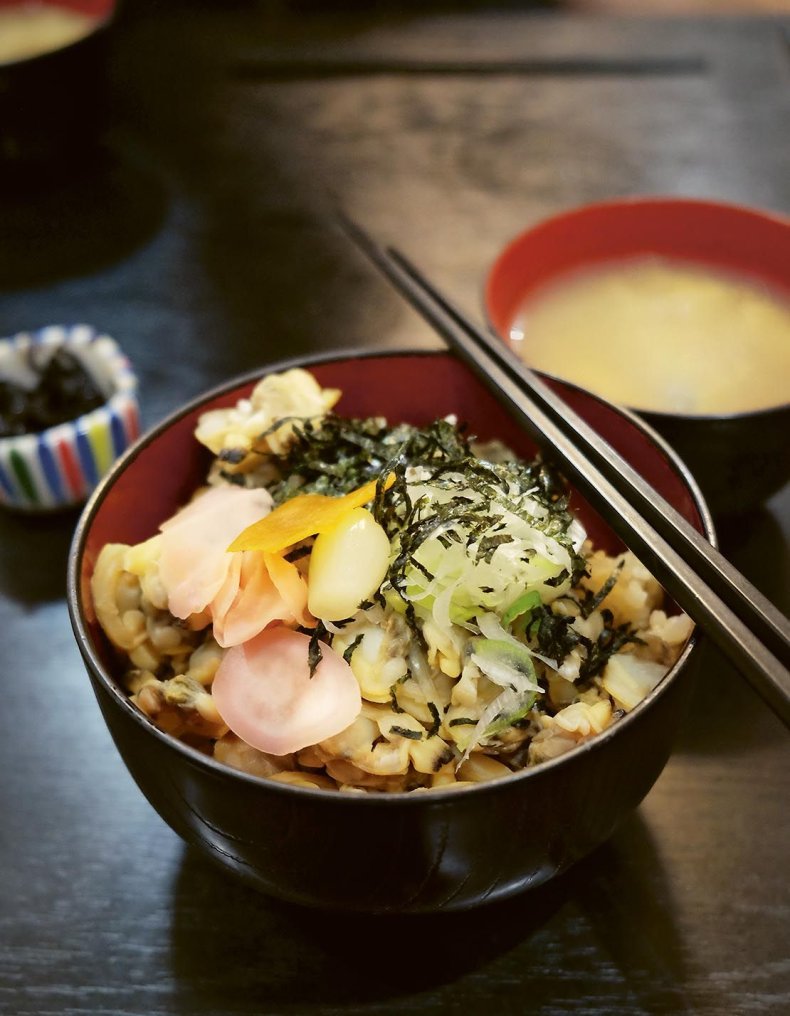 Loach Hotpot at Dozeu Iidaya
Another seafoody East Tokyo specialty is Yanagawa nabe, a dashi-based hotpot made from eggs, burdock, spring onions and dojō, little river fish that look like eels but are more closely related to carp ('dozeu' is dojō in the local dialect). Iidaya has been operating for over a century, so they know their stuff, particularly how to expertly de-bone the notoriously fiddly little fish. It's a neighborhood institution for good reason, and the place will likely be full of regulars who have been going there for decades. But don't let that intimidate you, because the service is as friendly and accommodating as the food is delicious.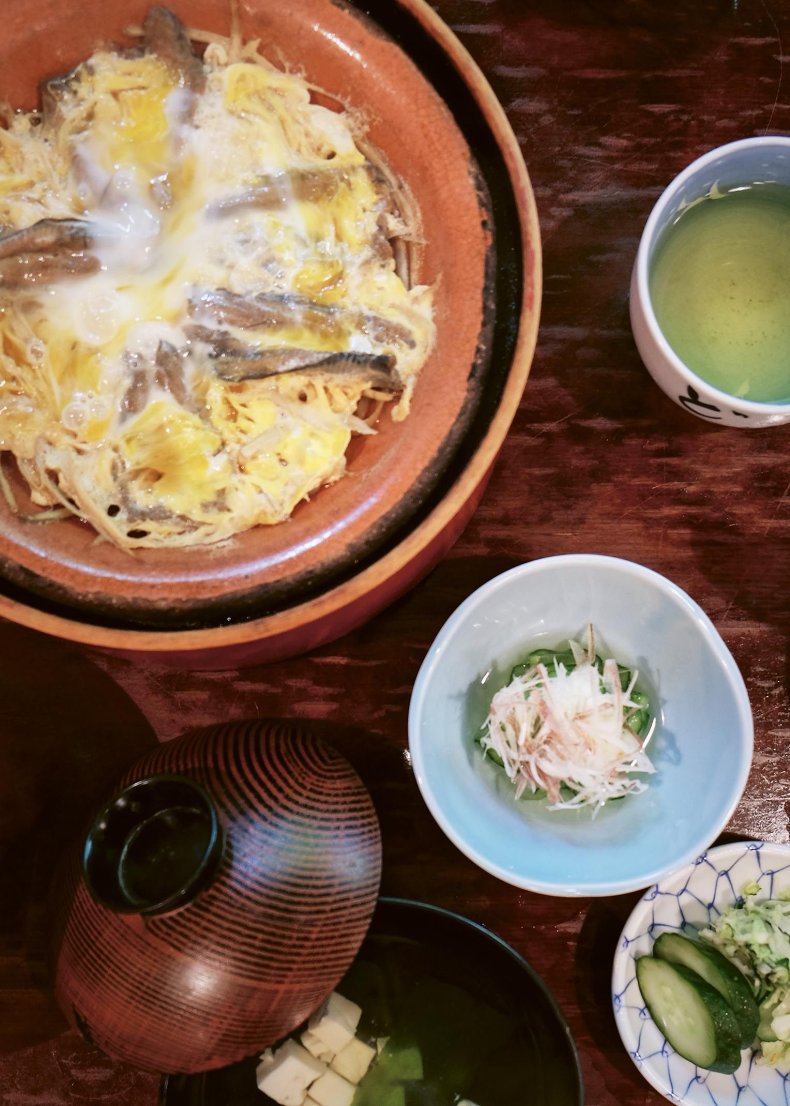 Cream Puffs at Shirohige's Cream Puff Factory
It never takes long for visitors to learn the unexpected but delightful fact that Tokyo has some of the best French pastries in the planet. Department store food halls in particular are full of them, but for an especially kawaii pastry experience, head to Shirohige's Cream Puff Factory in Shimokitazawa, where the choux buns are baked in the shape of the adorable Studio Ghibli character Totoro. But they aren't just cute – they're really delicious, with crisp pastry encasing a joyous quantity of beautifully silky cream.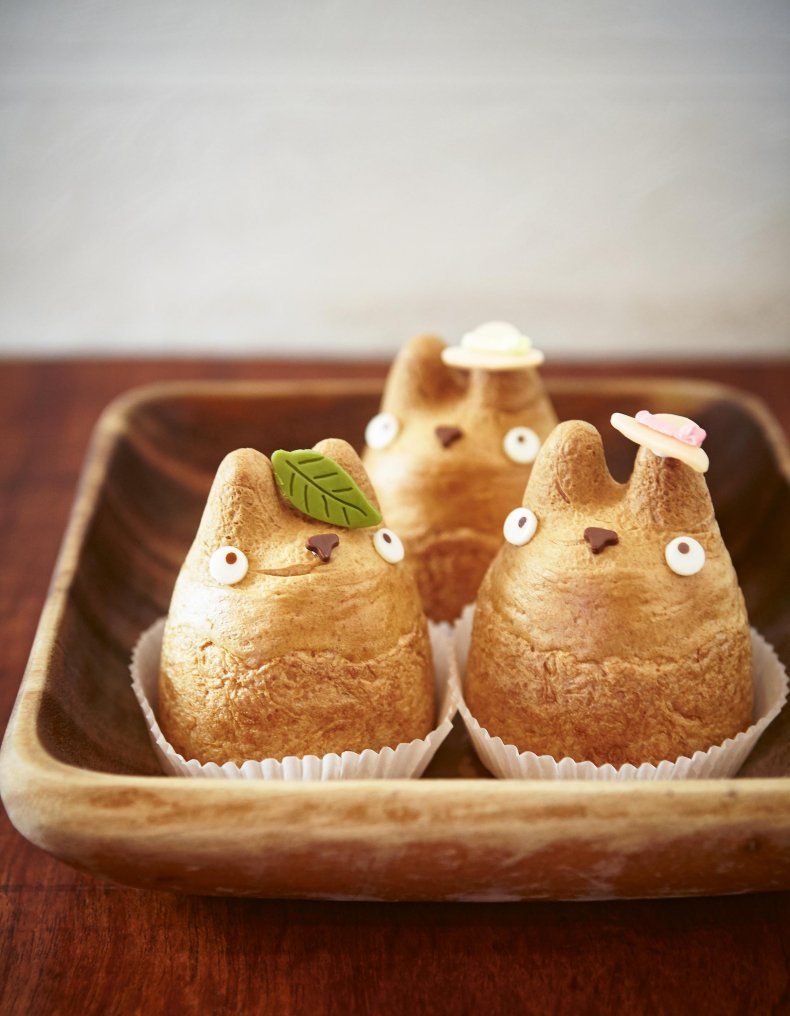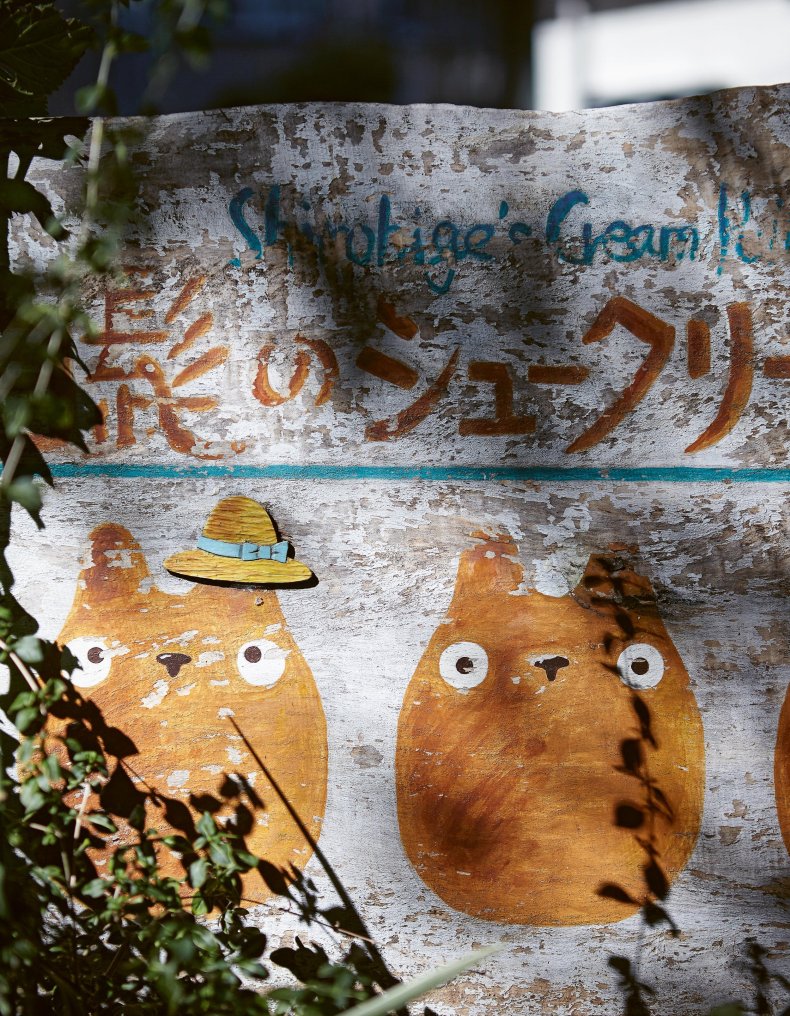 Monjayaki at Tsukishima Monja Street
You never forget your first monjayaki – because it's so weird. This frankly bizarre Tokyo specialty defies translation, but I often simply describe it as 'griddled goo.' It is in many ways similar to the popular savory vegetable pancake okonomiyaki, but the batter never fully solidifies; instead, it just thickens on the hot griddle into a texture like melted cheese. Then you simply scrape it off with tiny spatulas and enjoy. It is odd, for sure, but also very delicious. To try it, head to the Tsukishima area, where there is an officially designated 'Monja Street' with more than 70 different monjayaki shops to choose from.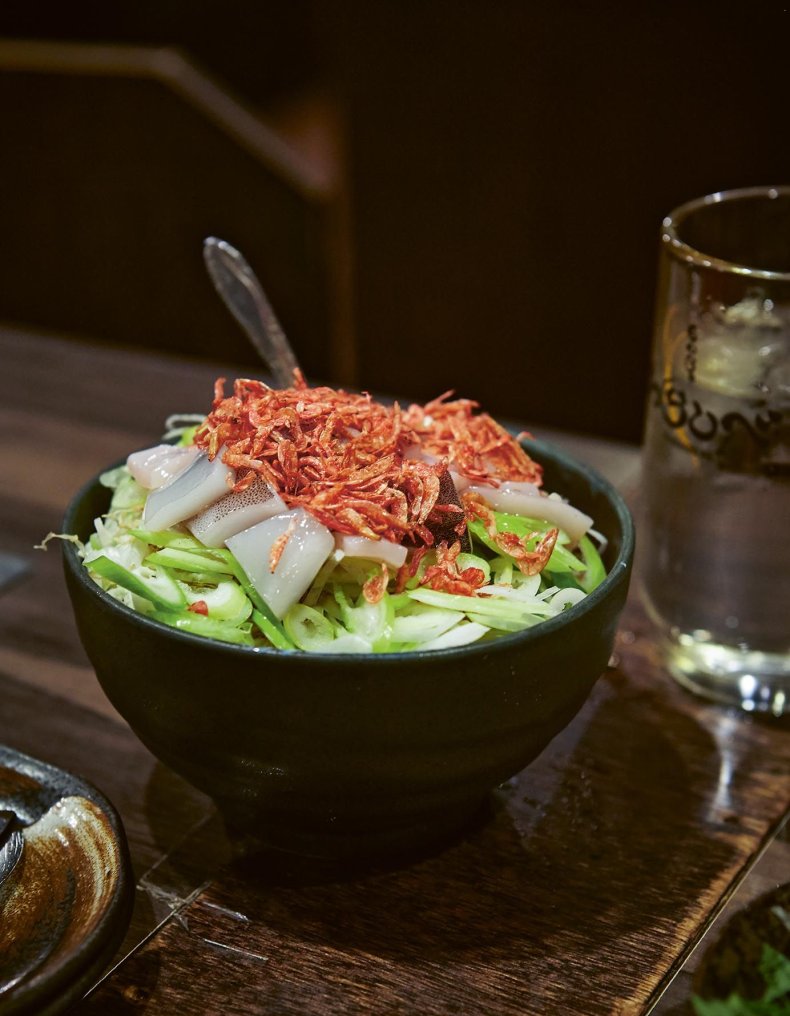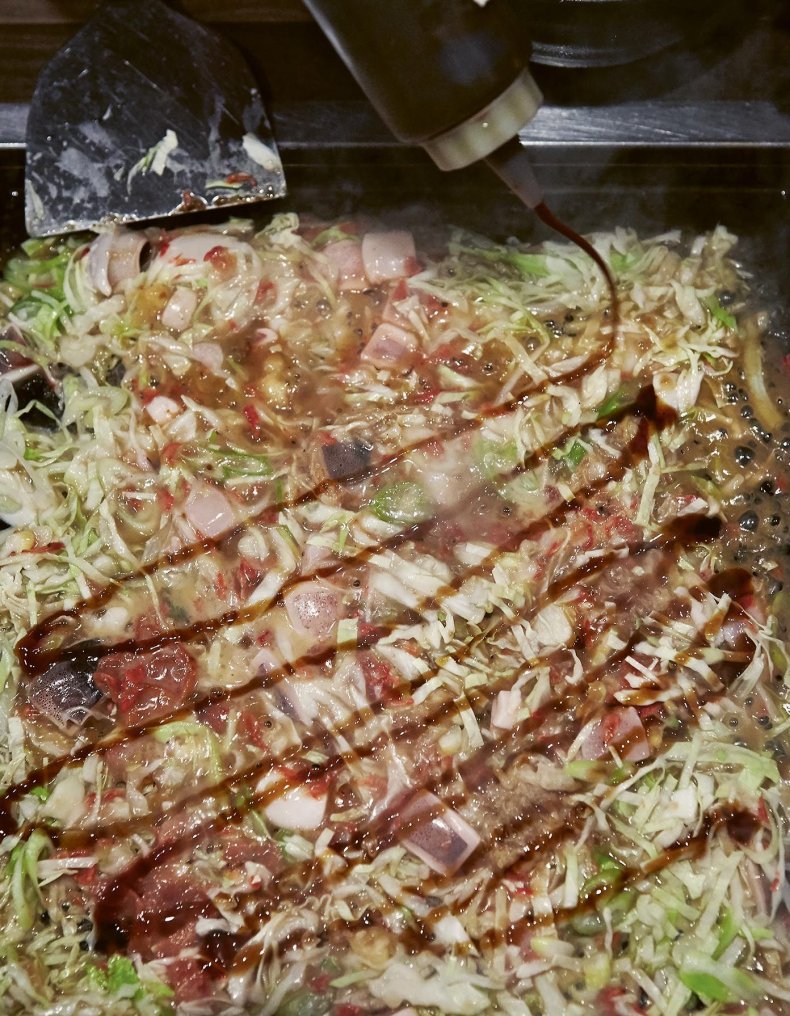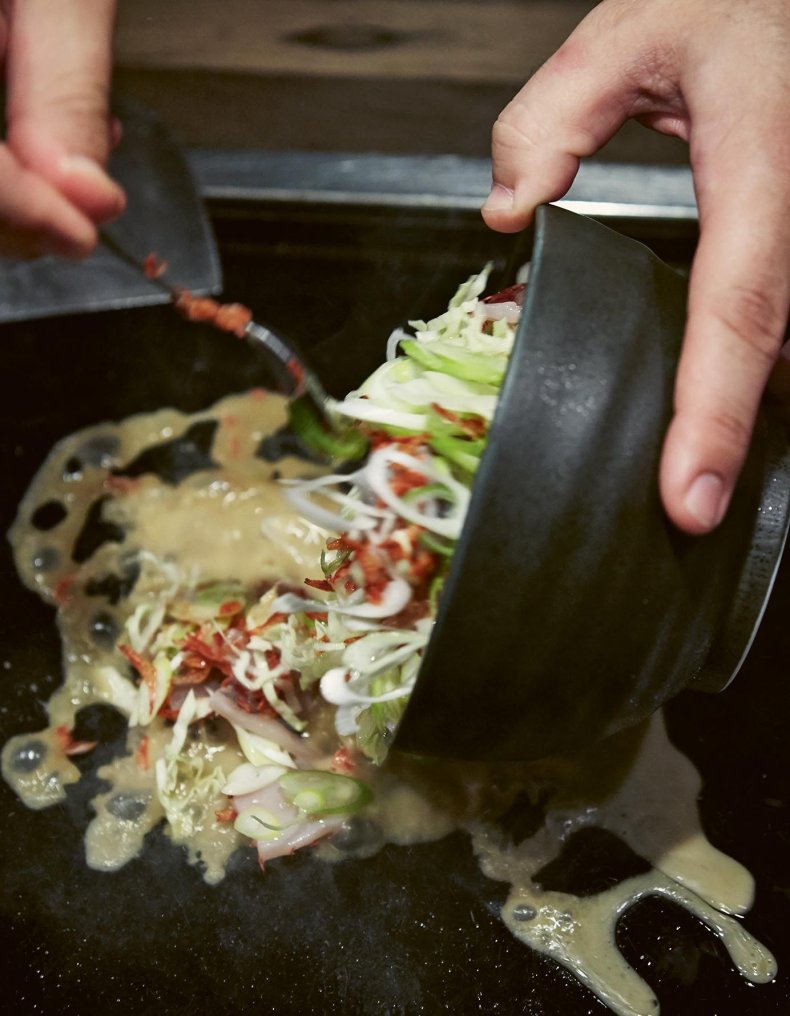 Ramen at Kissō
Tokyo has a several different styles of ramen to call its own, and the ramen at Kissō tastes something like a perfect synthesis of all of them. The noodles are made in-house and the pork-and-seafood broth is wonderfully rich, but the bowl is elegantly presented with simple, old-school toppings: bamboo shoots, spring onion, nori, pork collar and a marinated egg. Although it is a decidedly modern bowl of noodles, to me it offers a taste of Tokyo ramen history in one slurp. There are, of course, many excellent bowls of ramen to try in Tokyo, but I think if you only have one, it should be Kissō. Just be prepared to queue.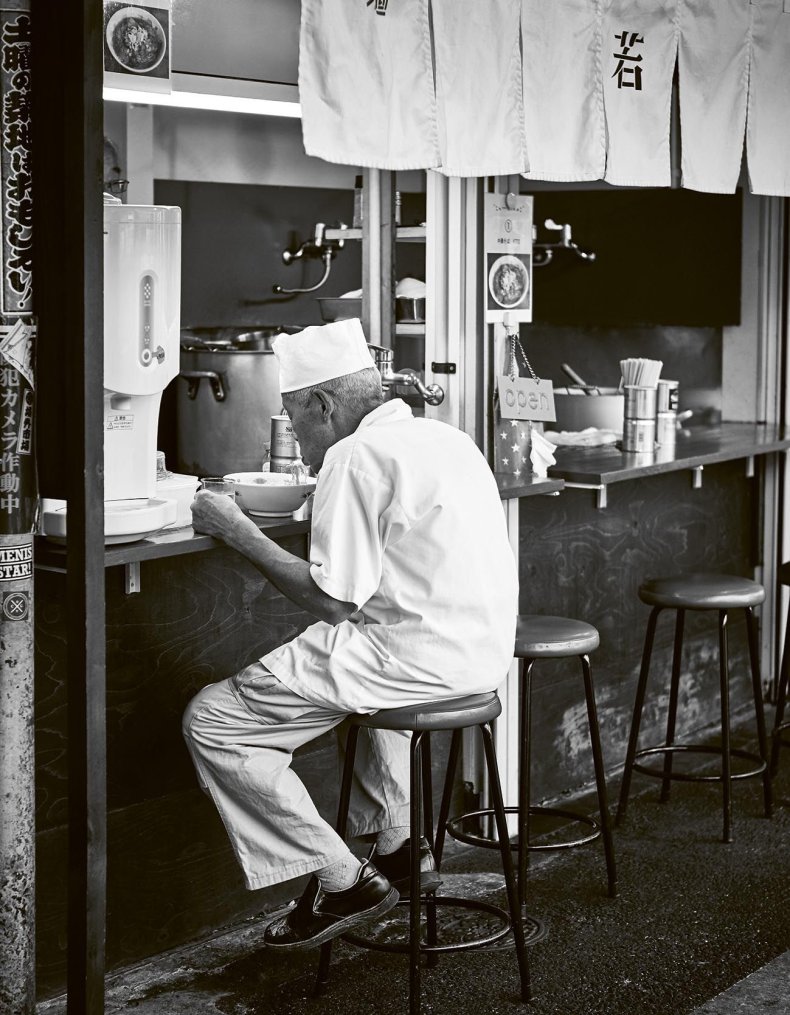 Udon at Udon Shin
Shin is the place where I had my 'udon moment,' a true noodle revelation. This was primarily due to the quality of the noodles themselves, thick and strong yet smooth and supple, but the toppings and seasonings are also exceptionally good. There are numerous traditional combinations to choose from, like tempura and grated daikon, but I'd strongly recommend the carbonara-like hot udon topped with egg, black pepper, parmesan cheese and tempura bacon. Yes, tempura bacon. You need this in your life.
French Fine Dining at Les Saisons
The food at this 'classical modern' French restaurant situated in the Frank Lloyd Wright-designed Imperial Hotel is nothing short of perfect. Too often, this type of haute cuisine is style over substance, but the flavors at Les Saisons are genuinely beautiful. The seared foie gras with strawberries actually brought a tear to my eye, and that was just one of many superlative courses.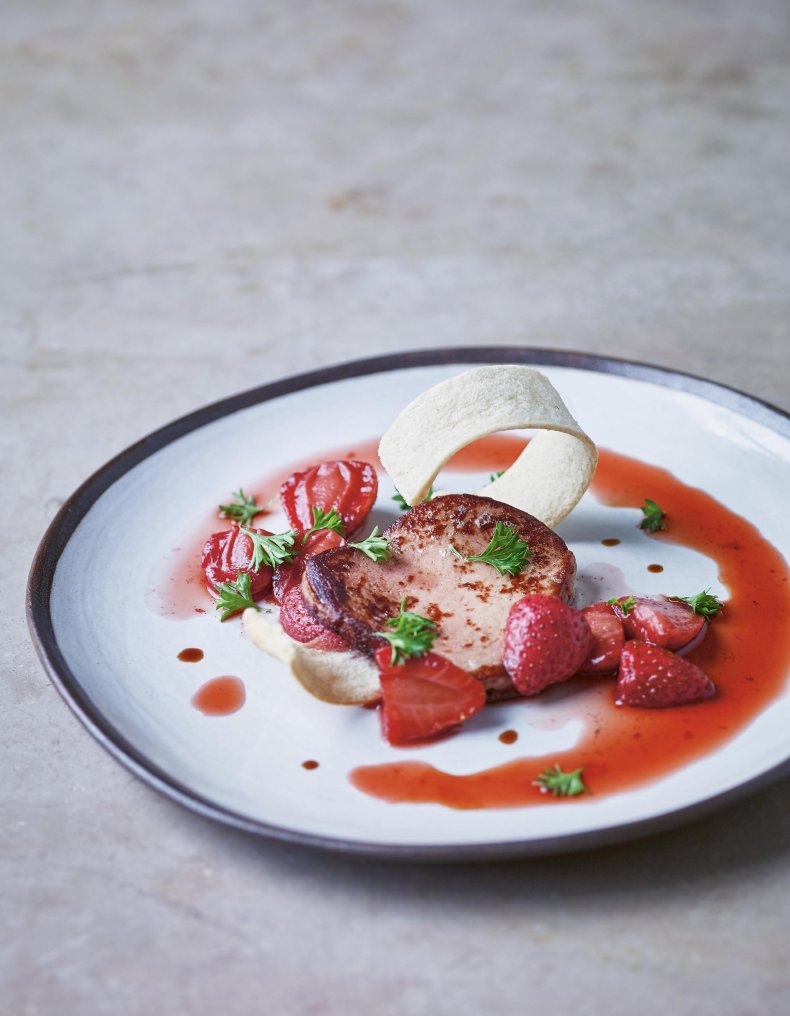 Korean Barbecue at Kurumu
Tokyo boasts innumerable great places for Korean barbecue, especially in the Shin-Okubo area, unofficially known as Tokyo's Koreatown. At Kurumu, the meat is served with a tray of fifteen different leafy greens, kept fresh in special hydroponic cabinets. Greens are important in a Korean barbecue meal, but since meat is the focus, they're often overlooked; giving them special attention improves the entire experience. At the end of the meal, any leftover greens are whisked away and juiced for an invigorating digestif.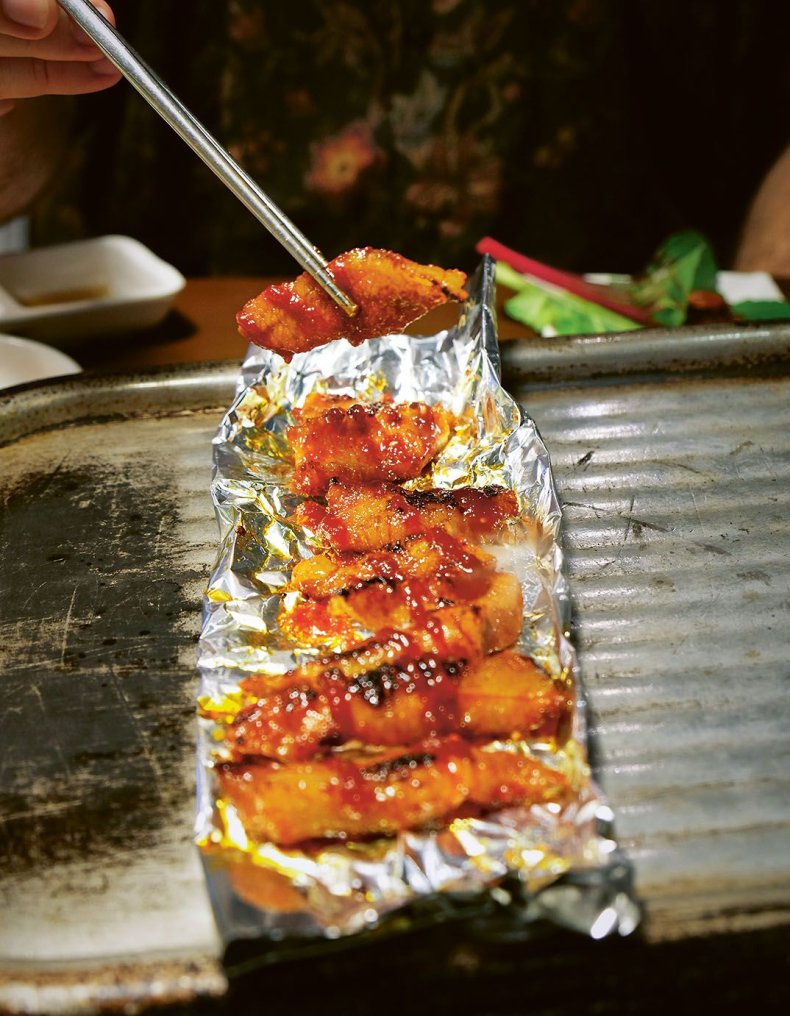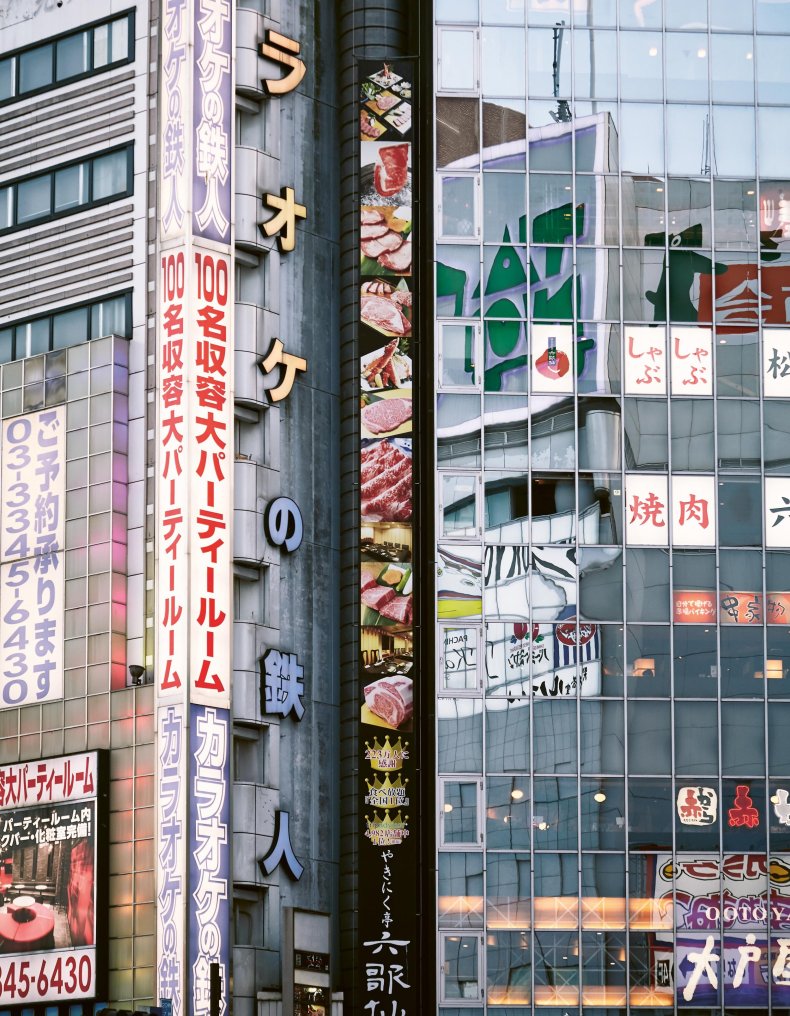 Japanese Craft Beer at Popeye
You're likely to drink a lot of beer in Tokyo, so you may as well make it good beer. Craft beer has just about gone mainstream in Japan, but to sample the very best, you'll have to go to a specialist bar such as Popeye. Popeye was one of the first dedicated beer bars in Tokyo and it's still probably the best, now with 72 draft lines (!), most of which are dedicated to increasingly diverse and delicious domestic brews. It's all too easy to lose an entire evening (and several thousand yen) here, sipping on superb saisons, wheat beers, pale ales, and barley wines.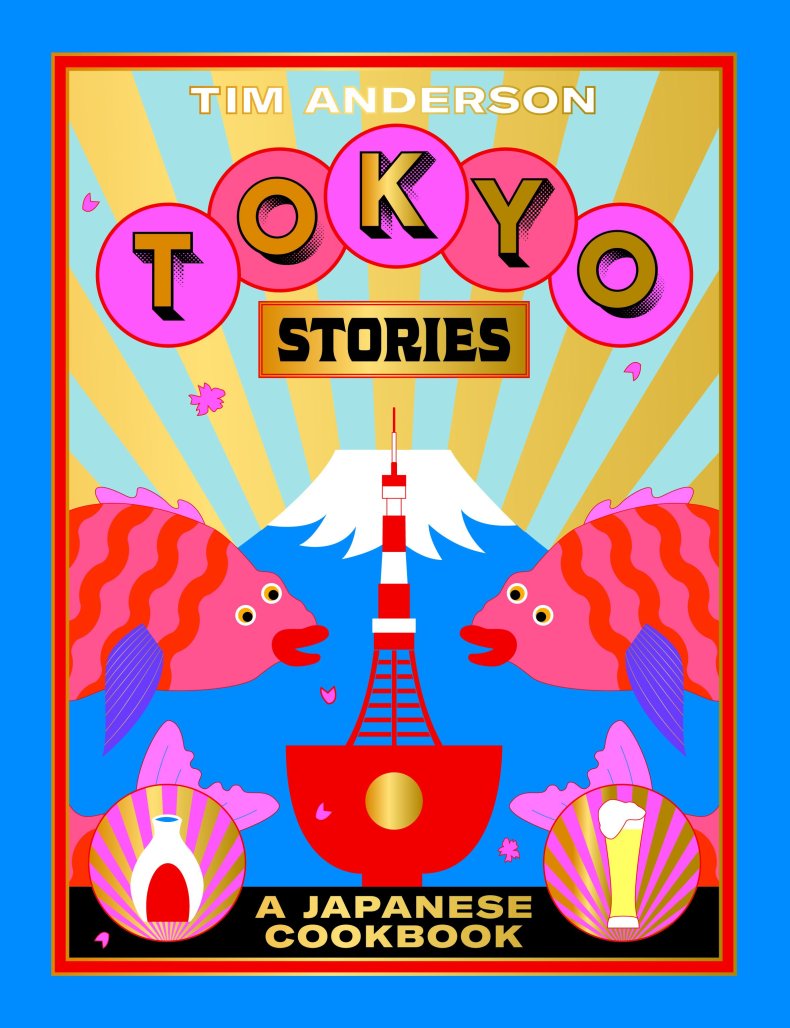 Wisconsin-born Tim Anderson is a chef, food writer, 2011 MasterChef (UK) champion, and the author of the new cookbook "Tokyo Stories," published by Hardie Grant Books March 2019, RRP $35.00 Hardcover. Tim studied Japanese food culture at university and lived in Japan for two years. He has operated the pop-up Japanese restaurant Nanban since 2013, and opened a restaurant of the same name in the heart of Brixton at the end of 2015 which has been widely supported by critics and customers alike.