Eric Stillman Identified as Chicago Officer Who Shot Adam Toledo
The officer who fatally shot 13-year-old Adam Toledo in Chicago has been identified as Ogden District tactical unit Officer Eric Stillman. He was named in police reports provided by Civilian Office of Police Accountability (COPA), which is currently investigating the incident. Stillman's attorney, Timothy M. Grace, confirmed his identity in a statement and noted he had been placed on administrative duties for 30 days.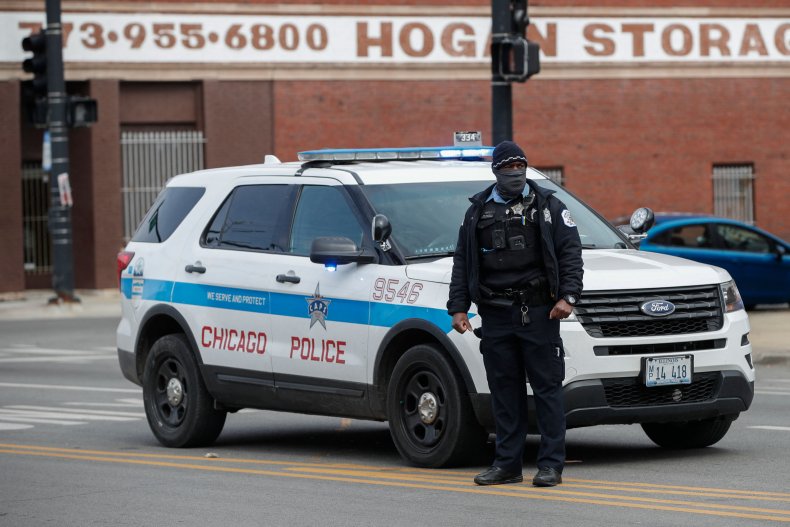 The Chicago shooting happened in the early morning of March 29 when two police officers responded to reports of gunfire. They saw two people in an alley and chased after them, according to officials. Authorities released extensive video from body-worn cameras, surveillance footage, gunfire detection data, and 911 recordings on April 15 that further show the events of the night.
Toledo is seen in a video holding what may be a gun behind his back before dropping it behind a fence. Stillman is heard shouting for him to put his hands in the air, and as Toledo appeared to be lifting his hands in the air, the officer opened fire and a bullet struck the boy in the chest. Stillman and another officer attempted chest compressions on Toledo, but he was pronounced dead on the scene.
Stillman's attorney, Grace, who was retained by the Fraternal Order of Police in Chicago said in a statement that the officer had no choice. His statement said, "The juvenile offender had the gun in his right hand, came to a fence, looked at the officer which could be interpreted as attempting to acquire a target and began to turn to face the officer attempting to swing the gun in his direction.… The officer had no place to take cover or concealment, the gun was being orientate[d] in his direction and he was left with no other option."
Adeena Weiss Ortiz, an attorney for the Toledo family, said at a press conference on Thursday that family wanted to emphasize that the teenager did not have a gun in his hand at the exact moment he was shot, but they also could not tell with certainly whether he was armed beforehand.
"If he had a gun, he tossed it.… The officer said, 'Show me your hands,' [and Toledo] complied," Weiss Ortiz said. "[The officer] is trained to not shoot somebody unarmed. He is trained to look, he is trained not to panic."
The mayor and lawyers for Toledo's family released a separate statement that called for calm before the video and images were made public. The joint statement read: "We understand that the release of this video will be incredibly painful and elicit an emotional response to all who view it, and we ask that people express themselves peacefully."
Newsweek contacted the Chicago Police Department for comment, who directed inquiries to COPA. When asked for comment from Newsweek, a COPA representative replied the agency's only response at this time is the following statement: "COPA is committed to completing a full, thorough and objective investigation of the entire incident which includes not only the officer's use of deadly force but also the actions of other involved officers leading up to and following the deadly shooting to determine whether each officers' actions complied with (Police) Department policy directives and training."
Update: This story has been updated with more background information on the incident and statements from Grace, Weiss Ortiz and COPA.