Tolkien's First Fantasy Story Published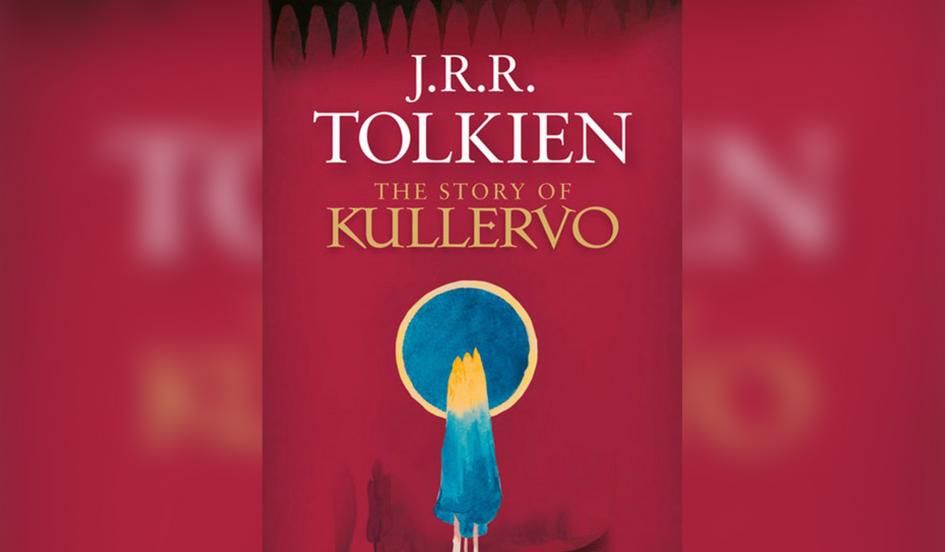 J.R.R. Tolkien's first piece of prose, The Story of Kullervo, a dark retelling of a 19th century Finnish epic poem, has been published today. Written in 1915 when he was 23 years old and studying at Oxford University, Tolkien retells the story of an unfortunate orphan sold into slavery.
The Story of Kullervo is taken from Finnish poem The Kalevala and is considered to be the "foundation in the structure of Tolkien's invented world," according to HarperCollins who published the book. Tolkien wrote that this first endeavor was "the germ of my attempt to write legends of my own" and was the author's first known attempt at writing fantasy before he went on to compose his best known works, The Hobbit in 1937, and The Lord of the Rings trilogy, written in stages between 1937 and 1949.
These four works helped to make Tolkien one of the most renowned fantasy writers, and over 150 million copies of his books have been sold worldwide, making him one of the best-selling fiction authors in the world. The books were adapted by director Peter Jackson into a highly popular, award-winning film series which grossed over $5 billion.
Kullervo tells the story of a "hapless" title character, as Tolkien described him, who is brought up by the dark magician responsible for killing his father and culprit behind the kidnapping of his mother. Despite possessing magical powers, Kullervo is sold into slavery, declares revenge and unknowingly commits incest with his twin sister, Wanona.
The unfinished manuscript, edited by Tolkien scholar Verlyn Flieger, first appeared in one of Flieger's academic journals in 2010. Speaking to AFP, Flieger said that she believed that "it deserved a wider audience than subscribers to a scholarly journal so I again approached the Tolkien Estate to offer them to publish only." The original manuscript still lies in the Bodleian Library in Oxford.
The publisher has described The Story of Kullervo as "perhaps the darkest and most tragic of all characters," a similar sentiment expressed by Flieger who considers the works to foreshadow Tolkien's "darker and more sombre aspects of his invented world."
HarperCollins has confirmed that the story will be published alongside the author's drafts, notes and lecture-essays on its source-work. It is scheduled for release in the U.S. October 27.
A first edition of Tolkien's The Hobbit from 1937, which was given by the author to a former student, sold at auction for 137,000 in June this year.