Tom Brady Addresses Deflate Gate: 'This Isn't ISIS'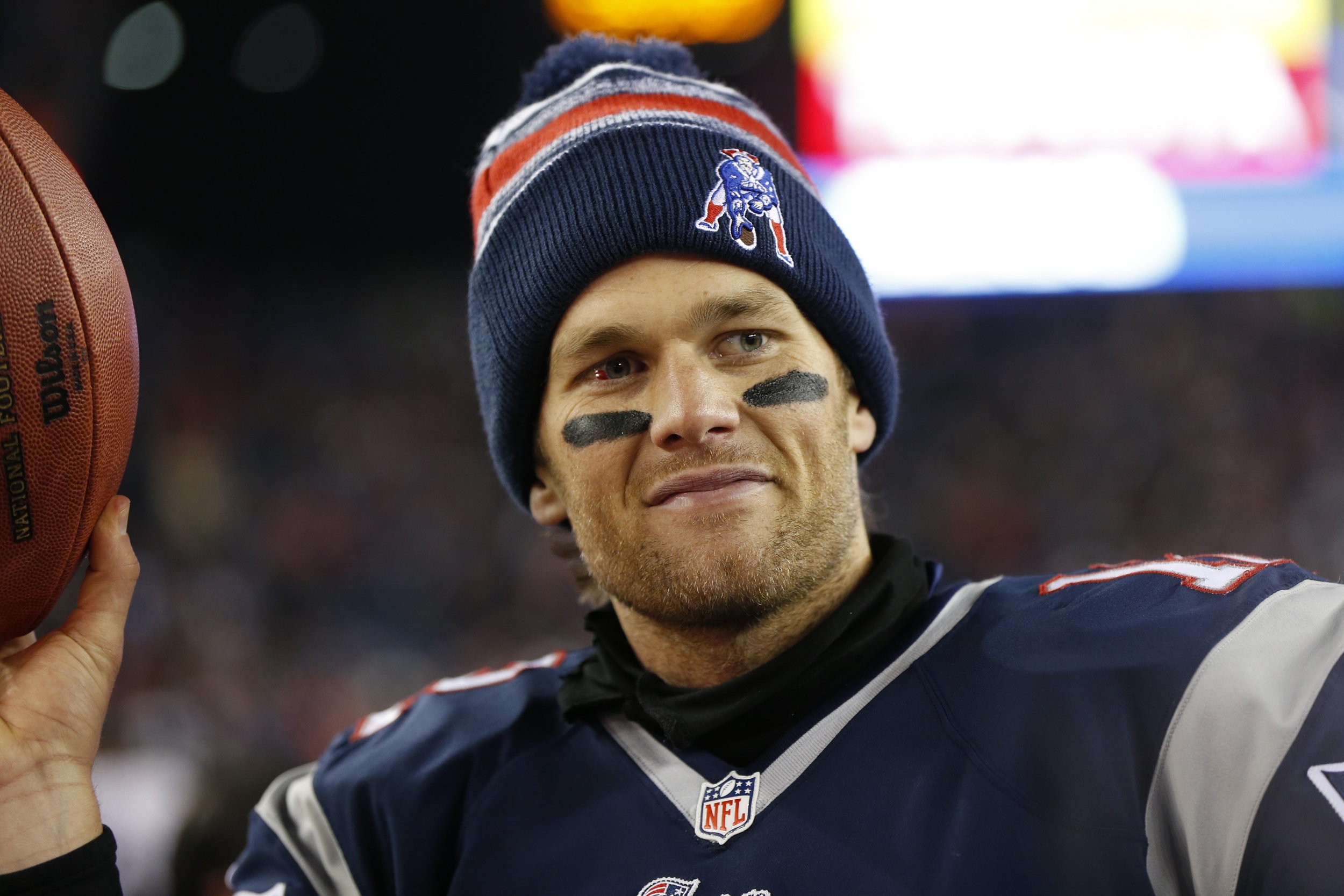 Tom Brady held a press conference Thursday afternoon to address accusations that he was guilty of participating in what has come to be known as "Deflate Gate." The NFL has reportedly found the New England Patriots provided under-inflated game day balls in their face off for the AFC Championship Game against the Indianapolis Colts last Sunday. Eleven of twelve balls were found to be two pounds per square inch lighter than they should be,
When a ball is under inflated, it can affect how it travels as well as how easy it is to catch and throw. While it could have led to an advantage for the Patriots against the Colts, the final score was 45-7, and even Colts player Dwayne Allen felt the inflation level of the ball did not affect the end outcome of the game.
Patriots Coach Bill Belichick said he was shocked by the news and had "no knowledge whatsoever of the stiaution." At Brady's conference, a reporter asked "When and how he altered the balls" and another asked "Is Tom Brady a cheater?" Brady said he did not alter the balls, he picked them out in the same fashion he does for every game, roughly five hours before taking the field. He laughed off the accusation of being a cheater. "Everyone is trying to figure out what happened, I was as surprised as anybody when I heard Monday morning what was happening."
In a detailed explanation, Brady said he and other players typically pick out and break in the balls before the game. Those specific balls then arrive at the game when it begins. He clarified that in any game, a player would be frustrated if the balls were changed out, as they break the balls in to their specific preferences before the game. "I certainly wouldn't want them to take away us breaking the balls in. Some guys like them round, some like them thin," he explained of player's ball preferences.
Though he takes much effort in preparing the balls, Brady said once the game begins, he puts little thought into the ball. "Once I'm out on the field, I have no thought of the football. I'm thinking about the defense and execution of the play. I'm not thinking about how the football feels... It wasn't a thought, concern of mine that they were different between the first and second half."
He also said he was unaware of any team member, or ball attendant, tampering with the balls before or during the game. "I am very comfortable saying nobody did it [on my end] as far as I know. I don't know what happened in the process with the footballs, I was there doing my job."
Brady did acknowledge that several years ago, he said he liked to play with deflated footballs. He clarified that he believes his grip is best on a 12.5 pound pressurized ball. Reporters present questioned whether Brady had previously played with deflated balls, considering his affection for them. He clarified he did not know if he had played with an under inflated ball before as he spends little time considering the density during the game.
As reporters yelled out questions about Deflate Gate, Brady reminded the crowd that this was all about a football game in the end. "This isn't ISIS," he said.
As for any disciplinary measures, he did not offer suggestions or insight into what penalties his team faces. "I'm not the one that imposes discipline, that is not really my job. Obviously I'd like to know what happened. In the meantime, I have to get ready to play agains the Seahawks." NFL investigators had not yet spoken to Brady at the time of the press conference.