Tom Brady Announces He'll Return for 2022 Season After All
Tom Brady's career isn't quite over after all. The legendary quarterback announced Sunday evening that he'll return for the 2022-23 season to play for the Tampa Bay Buccaneers once again.
Brady announced his intention through his Twitter account Sunday night.
"These past two months I've realized my place is still on the field and not in the stands. That time will come. But it's not now. I love my teammates, and I love my supportive family. They make it all possible. I'm coming back for my 23rd season in Tampa. Unfinished business LFG," Brady wrote.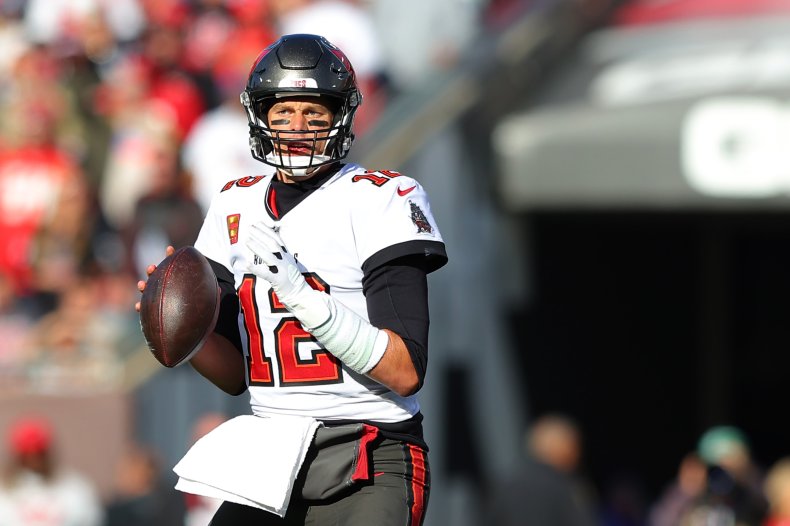 Brady, 44, has played 22 professional seasons, won seven Super Bowls and holds pretty much every passing record for both regular season and the playoffs.
Brady spent 20 seasons with the New England Patriots, where he won nine AFC titles and six Super Bowls. He spent his final two seasons with the Tampa Bay Buccaneers, where he won the NFC championship and Super Bowl for the 2020 season. The Buccaneers lost to the Los Angeles Rams in this year's divisional round despite Brady bringing his team back from a 27-3 deficit. The rams went on to win this year's Super Bowl.
After the last-second loss to the Rams, Brady didn't decisively answer whether or not he would retire once his offseason starts.
Brady then went on to say he wanted to take time to reflect upon his career and spend time with his family. Not long afterward—and just before the Rams-Bengals Super Bowl—Brady made his retirement official.
Brady had one of the best seasons in his career during 2021. He led the league with 5,316 passing yards (a career high and third-most all-time in NFL history). He had 43 passing touchdowns, and his 485 completions is a single-season record in league history.
Brady also became the third quarterback since 1991 to lead the NFL in attempts, completions, passing yards and passing touchdowns in the same season. He's the only quarterback besides Drew Brees with 5,000-plus yards in multiple seasons, and he joins Aaron Rodgers as the only quarterbacks with 40 or more touchdowns in three or more seasons.
Brady has won five Super Bowl MVP awards—the most all-time. He finished second in last season's regular-season MVP voting behind Green Bay Packers quarterback Aaron Rodgers, who returns for another season as well.
The Buccaneers will once again be a favorite to make it to the Super Bowl as they return an arsenal of weapons on offense for Brady, and Tampa Bay will once again have a stingy defense.
In early odds, the Buccaneers (at plus-700) are only second to the Buffalo Bills (plus-650) as favorites to win Super Bowl LVII next fall.