Tom Brady Asks Regular Folks to be His Receivers For a Private Workout in Florida
Tom Brady might be having way too much fun as a Florida man. The legendary NFL quarterback, fresh off another Super Bowl win and a Lombardi Trophy toss from one boat to another, had more fun Thursday during a social media post where he asks ordinary people to pitch in for a good cause.
Brady, the quarterback of the Tampa Bay Buccaneers, is looking for two people for a private workout. Brady said he would fly them to Florida, have a private workout with them, go to lunch, let them try on one of his Super Bowl rings and maybe even "Face Time" with Buccaneers tight end Rob Gronkowski—if Gronk is even awake by noon, Brady joked in his video post.
There's one caveat: to qualify for a drawing, a donation must be made to Best Buddies, which is the world's largest organization dedicated to ending the social, physical and economic isolation of people with intellectual and developmental disabilities (IDD).
"Their programs empower the special abilities of people with IDD by helping them form meaningful friendships with their peers, secure successful jobs, live independently, improve public speaking, self-advocacy and communication skills, and feel valued by society," the website states.
This is what Brady said the winner will get next spring.
"I need receivers! Not for the @buccaneers, my guys are pretty good... But I'm having a practice session and I want you and a friend to join me. The best part is, it's all in support of my friends at @bestbuddies," Brady posted to different social media channels.
"I'm looking for a little help while my friends are on vacation," Brady said while holding up air quotes when he said "vacation." "Hopefully one of you guys can find some time to come down to Florida and we can run some routes together, I can throw you some passes, all while supporting one of my favorite causes."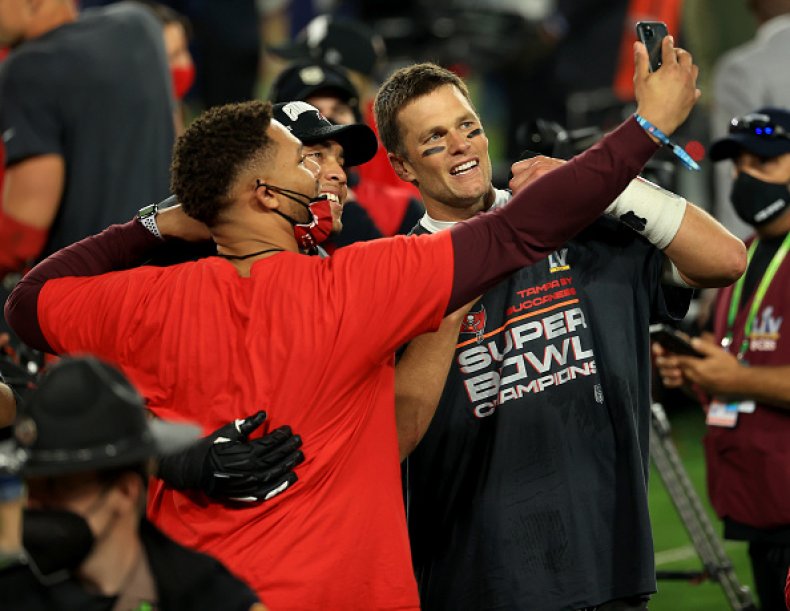 Brady said he will fly one person and a friend of theirs to Florida. Part of the visit will be a stay in a local four-star hotel. So what else does the trip include? Brady continued.
"We'll throw the ball around, I'll probably yell at you if you drop some and then we can grab some lunch," the seven-time Super Bowl-winning quarterback said. "But don't worry, I'll bring a few rings for you to try on as well. Maybe we can actually Face Time Gronk around noon ... to wake him up!
"Good luck," Brady concluded, "and you better bring some gloves because I'm going to give you some real hard passes."
The Tom Brady experience will take place a year from now in Spring of 2022, according to the donation and registration website. The window to donate ends on June 16, 2021, and the winner will be announced around June 30, 2021—giving the winner time to choose that lucky friend and work on catching bullets from the G.O.A.T (Greatest Of All Time).
Brady won six Super Bowl titles in his 20 years with the New England Patriots. He signed with the Buccaneers in March 2020, and then led the Buccaneers to their second-ever Super Bowl championship last month. Brady won the game's MVP, which gives him five MVPs in the big game.