Tom Brady Never Really Endorsed Trump, but Backtracks Anyway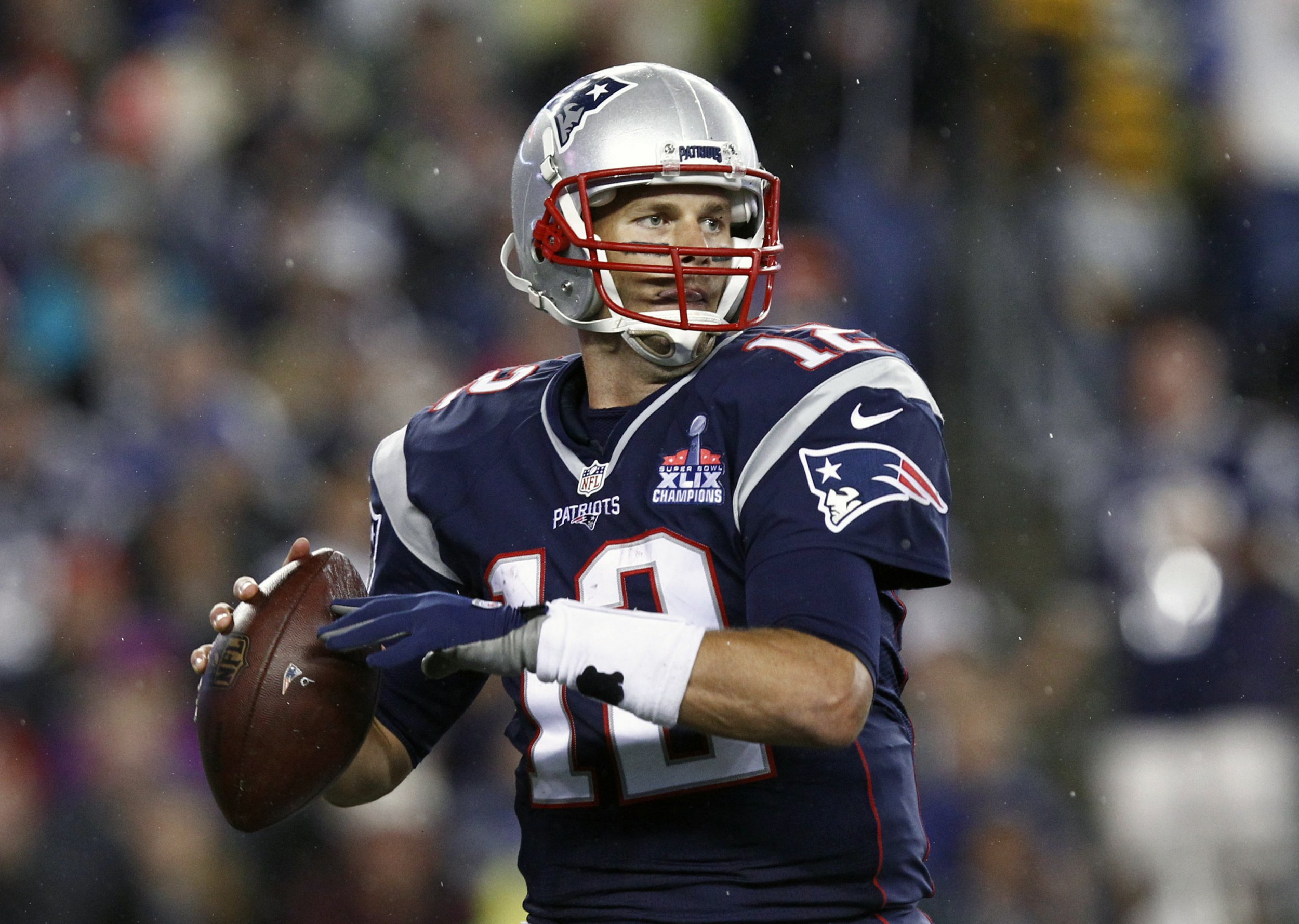 Tom Brady and Donald Trump are pals. In a world filled with haters and losers, the New England Patriots quarterback is one of the few people the GOP front-runner considers a "total winner." Trump even once told Howard Stern that Brady would make a nice husband for his daughter Ivanka. Ivanka has since married businessman Jared Kushner and Brady had since married Brazilian supermodel Gisele Bundchen, but Trump's man-love for the quarterback persists.
But how does Brady feel about Trump? We didn't know until recently, when a group of reporters spotted one of Trump's now infamous "Make American Great Again" hats in Brady's locker. They asked Brady if Trump has what it takes to be president.
"I hope so," Brady said. "It would be great. There would be a putting green on the White House lawn. I'm sure of that."
The media took this quote and ran with it, and before long the Internet was flooded with stories about the "endorsement." It's important to keep in mind, though, that Brady is a football player, one who is particularly concerned with becoming one of the greatest quarterbacks of all time. He's not someone who is politically active, or who would dare voice anything resembling an original opinion. If over a decade of media scrutiny—and mentorship by tight-lipped Patriots coach Bill Belichick—has taught him anything, it's to be as dry and sterile as possible when dealing with the media.
His quote about Trump and the putting green was likely answered off-handedly in front of a gaggle of microphone-wielding reporters. To Brady, it was not a big deal, and he certainly didn't mean it to be taken as a hard-and-fast political endorsement. He simply has a friendly relationship with Donald Trump. He probably couldn't even name another candidate for the GOP nomination. Sure, Donald Trump. Maybe there'd be a putting green, ha-ha.
On Monday, Brady "backtracked" on his "endorsement," which was never really an endorsement in the way the media presented it. In an interview with WEEI, Brady clarified what should have been obvious, that the comment was "off-handed" and that he was just having fun with a rare question that didn't pertain to football.
"I understand why people do run with it because you get the clicks and that type of stuff," Brady said. "It's just people doing their job. A comment like that, I try to have fun with certain things."
He continued, "Whatever I vote is going to be my own personal choice based on how I feel. I don't even know what the issues are. I haven't paid attention to politics in a long time. It's actually not something that I really even enjoy. It's way off my radar."
So there you have it: Tom Brady is a football player.