Brady and Belichick Are Headed to a Seventh Super Bowl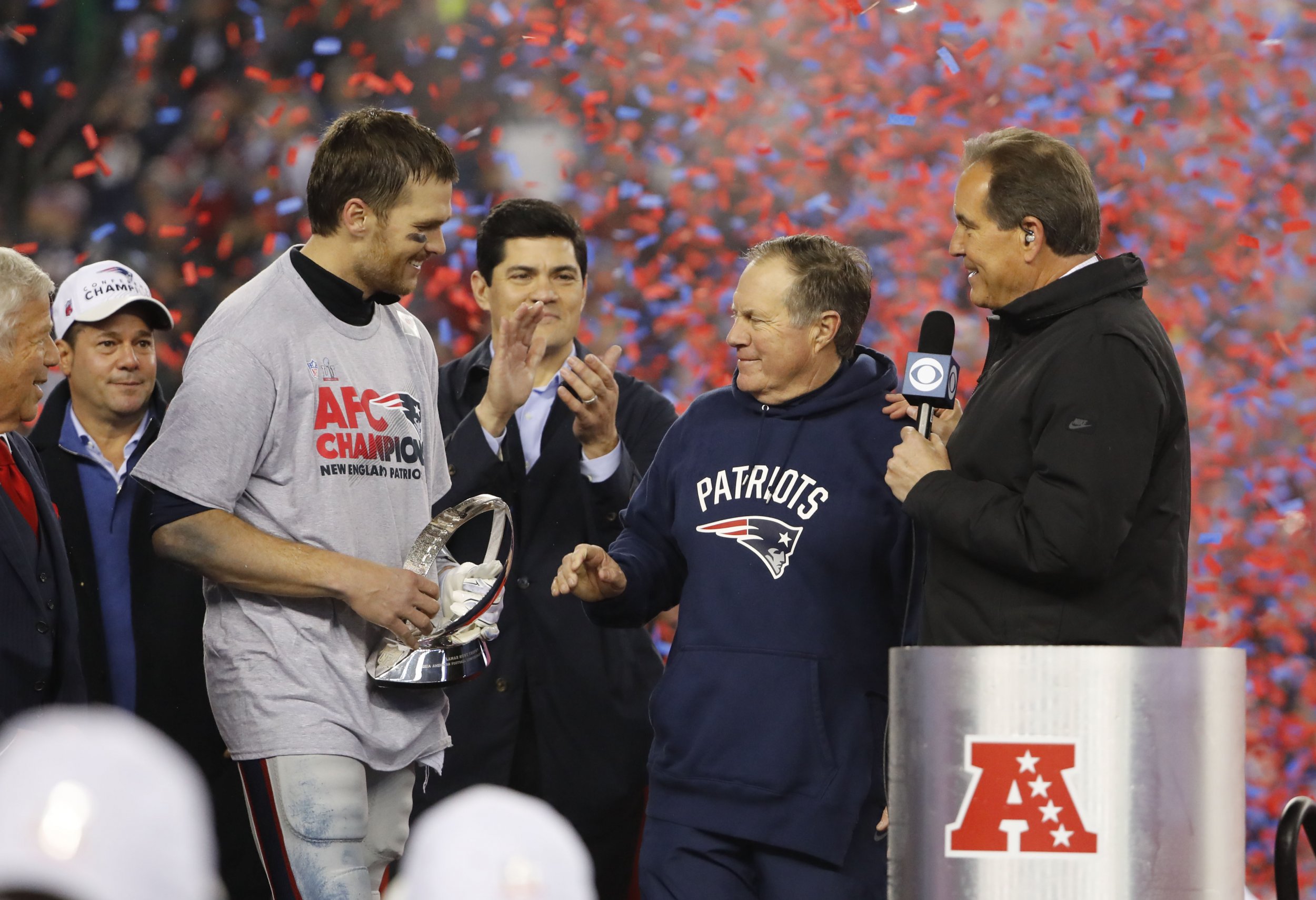 Gillette Stadium rises out of the woods in the quiet hamlet of Foxborough, Massachusetts, like a colossus. Its lights pierce the surrounding darkness as a spaceship does upon landing in an uninhabited area in Close Encounters of the Third Down.
Situated almost precisely midway between Boston and Providence, Foxborough is a sylvan community utterly without pretense or charm. It offers no spectacular vistas. No skyscrapers loom in the distance. No majestic mountain range or harbor worthy of Andrew Wyeth's oils is visible, not even from the top row of Gillette Stadium. Its population is roughly one-sixth that of Green Bay, Wisconsin, everyone's favorite NFL Brigadoon.
Dozens of such towns exist in southeast New England, an area that was first settled by Europeans nearly 400 years earlier and yet remains more sparsely populated, away from the coast, than you might expect. Dozens of nondescript towns and communities in eastern Connecticut and Massachusetts, as well as Rhode Island, resemble Foxborough; but only Foxborough has Gillette Stadium. Only Foxborough has the New England Patriots.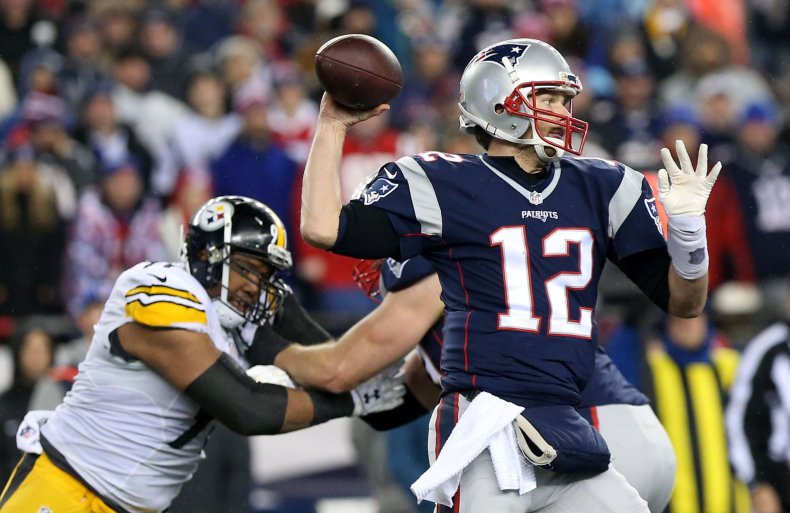 On Sunday night the Patriots defeated the Pittsburgh Steelers 36-17 in the AFC championship game to advance to their seventh Super Bowl of the past 16 years. A franchise located less than 40 miles from where the Pilgrims landed will be making its ninth pilgrimage to America's greatest advertising bonanza, which is an NFL record. Quarterback Tom Brady, the oldest man on either team to suit up, threw for three touchdowns and 384 yards in a cool and constant mist. Brady, 39, will be making his seventh Super Bowl appearance, also an NFL first. "We have a special team, a special group of guys," said coach Bill Belichick, clad in a dress shirt, dad jeans and white sneakers half an hour after the game. "They really work hard."
Related: How Tom Brady's Deflategate conspiracy blew up
They really do, but if the secret to New England's success were strictly hard work, then the league's 31 other teams would petition for more hours in the day. Everyone in the NFL works hard—OK, perhaps not the Jets—but Belichick and his group work smarter (and, detractors might note, more clandestinely).
Last summer, the NFL sacked New England by imposing a four-game suspension on Brady for the Deflategate scandal, a kerfuffle that is now two years in the past. Deprived of their onfield leader for the first quarter of the season, the Patriots finished 14-2, losing just two games while starting three quarterbacks (Brady plus Jimmy Garoppolo, who gave way to rookie Jacoby Brissett after an injury). You'd have to go back to the undefeated 1972 Miami Dolphins to find a Super Bowl team whose tally of starting quarterbacks (minimum, two) was greater than its number of losses.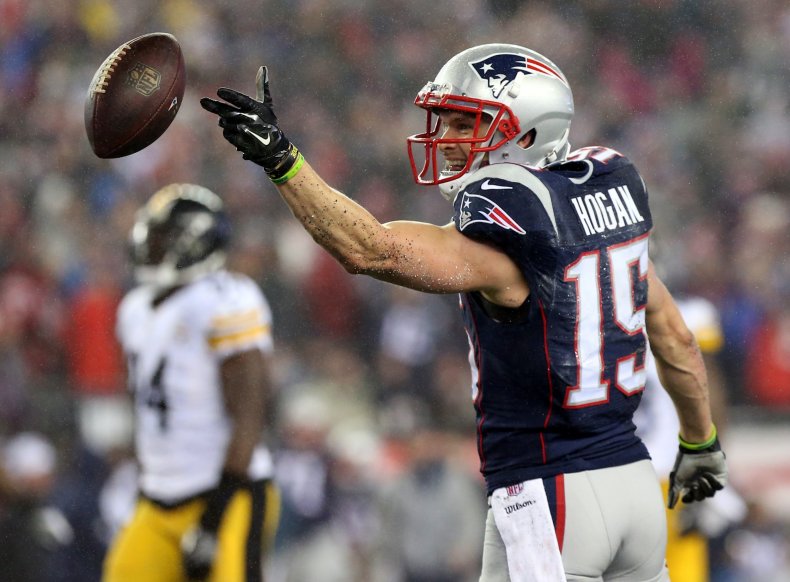 "You never know if you will get this opportunity in life," said Brady of the Super Bowl. That was worthy of a smirk because no player has ever had more such opportunities. But then no man has created more. Brady was a sixth-round selection in the 2000 NFL draft; which means every franchise had multiple chances to take him, and yet everyone passed—and not only were 198 names called before the University of Michigan grad, but six quarterbacks went ahead of Brady. You may remember Chad Pennington (Marshall) or Tee Martin (Tennessee), but Giovanni Carmazzi? Spergon Wynn?
For all of Brady's 17 seasons, his only coach has been Belichick. Their symbiosis is unparalleled in the history of the NFL, if not all of pro sports. The stability of always playing for Belichick has provided an unquantifiable boon to his career—the Pats have gone through more stadiums (Gillette opened in 2002) than head coaches in Brady's time there. Of course, who knows what Belichick's legacy might have been without Brady?
No quarterback or coach has ever made a pair of trips to the Super Bowl 16 seasons apart and no tandem has ever remained together as long. In the '70s, coach Chuck Noll and quarterback Terry Bradshaw of the Steelers won four Super Bowls together, but those two did so within a six-season span and Pittsburgh's Steel Curtain defense was the team's galvanizing force.
In New England, Brady is no less revered than Larry Bird or David Ortiz or Paul Revere. He is the Everyman who just happens to be married to a Brazilian supermodel, Gisele Bundchen, who earns more than the Patriots pay her husband. He's the 39 year-old dad who on the first Sunday of October—the last weekend of his suspension—was flinging footballs at a high school, Dexter Southfield, near his home in Brookline. The following Sunday, he passed for 406 yards and three touchdowns against the Cleveland Browns. He's the man on the precipice of acquiring a fifth Super Bowl ring (only former defensive end Charles Haley won that many) who late Sunday evening gleefully exclaimed, "Yeah, it was a good day because, shit, we're going to the Super Bowl!"
Nine years ago, Brady was leading the Patriots to a 16-0 regular season and Chris Hogan, then a senior at Ramapo (New Jersey) High School, was trying to decide between playing football and lacrosse in college. An all-state performer in both, Hogan chose Penn State—and lacrosse. As a Nittany Lion, Hogan would compete against programs such as Notre Dame and Ohio State, but in front of roughly 100,000 fewer fans than if those schools had been competing in football.
A high ankle sprain curtailed all but three games of Hogan's sophomore year, so when he graduated he still had one season of college athletic eligibility remaining. Hogan secured a berth at Monmouth (N.J.) University, playing both wide receiver and defensive back. In his lone season of college football, the 6'1" Hogan caught 12 passes, just three more than he did Sunday evening.
"I'm just trying to make the most of my opportunities," Hogan repeated over and over, standing in front of a locker two spots to the left of Brady's and two to the right of All-Pro tight end Rob Gronkowski's. Those opportunities were self-made. Hogan talked himself into a pro day at Fordham University after his season at Monmouth and even after going undrafted, he never considered quitting. "There was no room for doubt," Hogan said. "I just kept telling myself that I could do this, that I could play in this league."
Three NFL teams brought Hogan into their camps, but he never stuck. The erstwhile lacrosse player seemed destined to be no more than an amusing subplot from HBO's Hard Knocks, after Miami Dolphins teammate Reggie Bush dubbed him "7-11," because "he's always open." The Dolphins cut Hogan, but he stuck with his fourth team, the Buffalo Bills, in 2013. Three years later. the Patriots signed Hogan to a three-year, $12 million deal, offering him $7.5 million up front because they knew the Bills would be unable to match that figure without eclipsing the salary cap. Even when pursuing ex-lax stars to add to his roster, Belichick is ruthless and brilliant.
"It's just pretty special to be playing with Tom Brady," said Hogan. "He's the greatest in the game that's ever played."
That he may be and something similar can be said of Belichick. In an unassuming New England town, Brady and Belichick have forged the greatest dynasty the NFL has ever seen. The town, the team and the tandem are an ideal fit.