Legendary NFL quarterback Tom Brady has about as much clout and superstardom that any football player has ever achieved in the league. Seven Super Bowl titles and 21 seasons can do that. So when the NFL announced its relaxed jersey number rule, Brady spouted off, saying it's "bad for football" and downright "dumb."
The new rule will allow a wide array of players to wear numbers that haven't traditionally been worn by their position. For example, a linebacker can wear No. 4 and defensive backs can wear number No. 44. For a grizzled veteran like Brady, who's made a career of reading defenses and knowing jersey number levels on a defense, he made his discontent known.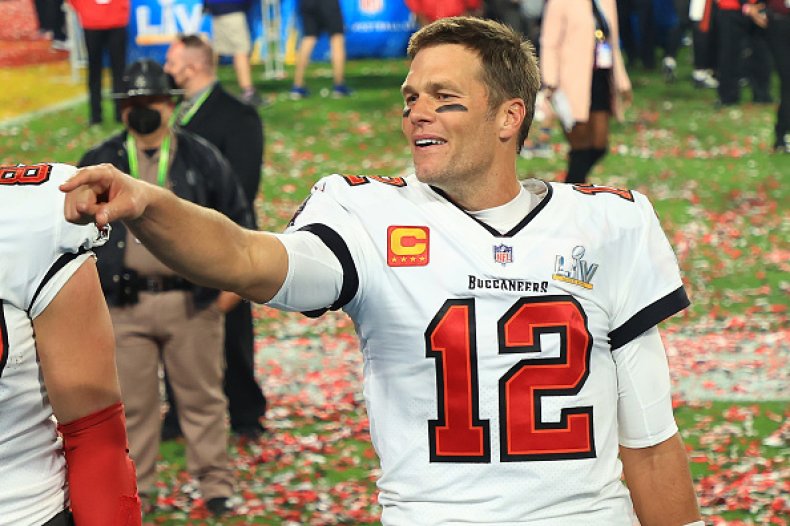 The rule alteration came down Wednesday, and Brady let his frustration be known Thursday on an Instagram post.
"Good luck trying to block the right people now!" Brady wrote. "Going to make for a lot of bad football!"
Brady also wrote, "Why not let the Lineman wear whatever they want too? Why have numbers? Just have colored jerseys...why not wear the same number?...DUMB."
Here are the revised jersey numbers allowed, per position, in the NFL:
Quarterbacks, punters and place-kickers can wear numbers 1-19
Defensive backs can wear numbers 1-49
Running backs, tight ends and wide receivers can wear numbers 1-49 and 80-89. Offensive linemen can wear numbers 50-79
Defensive linemen can wear numbers 50-79 and 90-99
Linebackers can wear numbers 1-59 and 90-99
For the longest time, each position player was more confined to which numbers they could wear. For example, wide receivers and tight ends could only wear numbers from 80-89 until recent years when the rule was relaxed to allow them to also wear numbers from 11-19. Part of this was because of the changing game of having more receivers on each team to fit new passing schemes.
The new NFL number rules align more with the college game, which allows defensive linemen to wear single-digit jerseys, and last year the number 0 was added.
Brady played 20 seasons with the New England Patriots, wearing No. 12 all of those seasons. He won nine AFC titles and six Super Bowls with the Patriots. In early 2020, he became a free agent and signed with the Tampa Bay Buccaneers. In his first season, he wore his same No. 12 and led the team to the playoffs, and then three road playoff wins before winning Super Bowl 55 over the Kansas City Chiefs in Tampa Bay's home digs of Raymond James Stadium.
His seven Super Bowl titles is more than any player in NFL history, and his five Super Bowl MVP awards is also unmatched.
Tom Brady has played in 46 postseason games, and he is 34-12 in that span. His 34 wins are more than the next two players combined (Joe Montana 16, 3 players tied at 14).
About the writer
Scott McDonald is a Newsweek deputy night editor based in Cape Coral, Florida. His focus is assigning and writing stories across all topics, from news to politics, business, weather, sports and international news. Scott joined Newsweek in 2018 after a lengthy career of print journalism in Texas, including The Dallas Morning News, where he was a sportswriter, and he's a voter for the Heisman Trophy. He has been a newspaper editor-in-chief and also a newspaper publisher. He is a graduate of The University of Texas at Austin. You can get in touch with Scott by emailing s.mcdonald@newsweek.com. Languages: English