Tom Brady: Every Time The Patriots' QB Appeared on Team Injury Report in 2016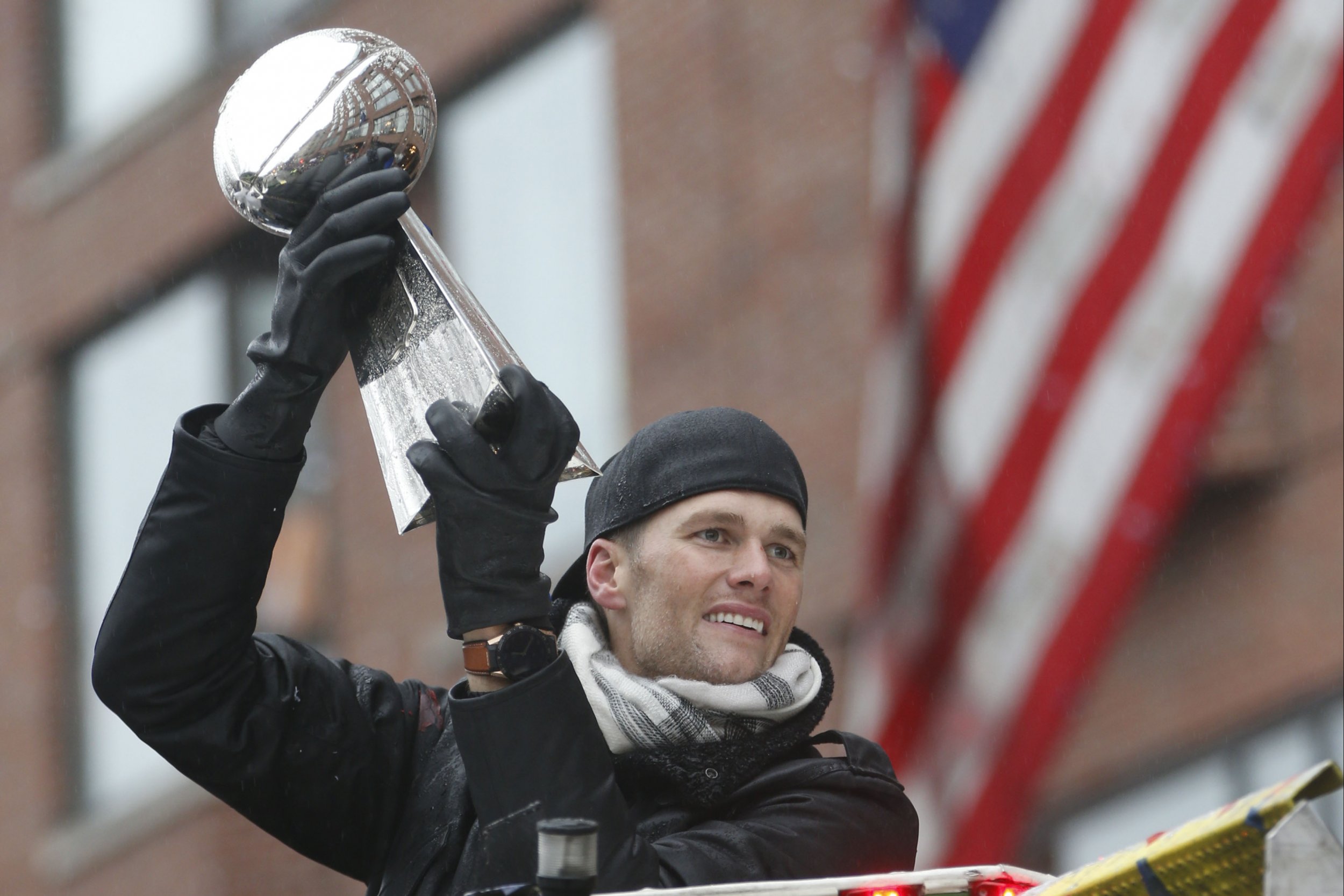 If Tom Brady did suffer a concussion during the 2016 NFL season, it did not appear on any injury report.
Brady did go through injury issues as the New England Patriots won the AFC East and advanced through the playoffs to win Super Bowl LI in Houston, notably to his knee and thigh towards the end of the regular season.
But NFL records show he was never listed as having a head injury, as his wife Gisele Bundchen claimed in a CBS interview Wednesday.
Here are the recorded injuries listed for Brady in 2016.
Weeks 1-12
None
Week 13
The NFL lists Brady as "questionable" with a knee injury, noting he had "limited participation in practice" following a hit by the Seattle Seahawks' Kam Chancellor in Week 10. ESPN reported that Brady missed two days of practice but he started on November 27, 2016 as the Patriots beat the Jets 22-17 at MetLife Stadium.
Week 14
None
Week 15
None
Week 16
Brady listed as "questionable," this time with a thigh injury that had him limited in practice the week before the Patriots' 41-3 win over the New York Jets at Gillette Stadium—a result of the Chancellor hit on November 13 in Foxborough in Week 10. Brady started the game against the Jets.
Week 17
Brady was "questionable" again with the same thigh injury that forced him to miss a day of practice. Brady played in the Patriots' regular-season closer against the Miami Dolphins on January 1, completing 25 of 33 passes for 276 yards in a 35-14 victory.
Wild Card Weekend
None
Divisional Playoffs
Brady was removed from the Patriots' injury list the Thursday before the Patriots' 34-16 victory over the Houston Texans in the divisional round at Gillette Stadium. New England Sports Network reported the injury was again to Brady's thigh.
Conference Championships
None
Super Bowl LI
None
Source: NFL.com