'TB x TB': Tom Brady Looks to Trademark Slogan After Joining Bucs
Tom Brady's representatives are looking to trademark the "TB x TB" slogan the Tampa Bay Buccaneers used upon unveiling the signing of the six-time Super Bowl champion last week.
"TB x TB", the Bucs posted on their official Twitter account on March 20 to announce Brady had signed a two-year deal with the franchise, bringing his two decades in New England to an end.
The database of the U.S. Patent and Trademark Office (USPTO) shows Yee and Dubin Sports, the company owned by Brady's agent Don Yee and Stephen Dubin, filed a trademark application for the slogan on the same day Brady was officially confirmed as the new Bucs quarterback.
According to the application, the trademark is intended for use on T-shirts, sweatshirts, sweaters, jerseys, athletic tops and shorts, pants, shorts, sleepwear and headwear. A T-shirt carrying the "TB12 Tampa Bay" message is already available via Brady's company TB12 website.
Brady and his representatives will be hoping their attempt to trademark "TB x TB" is more successful than the last time they filed for a trademark request with the USPTO.
In June last year, Brady's agents attempted to trademark the phrase "Tom Terrific" but their request was turned down, with the USPTO citing the moniker's connection with MLB Hall of Famer Tom Seaver.
"Tom Terrific points uniquely and unmistakably to the identification of Tom Seaver and the fame of Tom Seaver as 'Tom Terrific' is such that a connection between Mr. Seaver and the applied-for goods is presumed," the USPTO said in a statement motivating its decision.
Seaver, who is also known as The Franchise, was a 12-time All-Star during an MLB career that spanned 19 years and saw him play for the New York Mets, Cincinnati Reds, Chicago White Sox and Boston Red Sox.
While Seaver's career ended in Massachusetts, Brady left the Bay State behind after two decades of unprecedented success and will in all likelihood end his career in Florida after signing a two-year deal with the Bucs.
Speaking to USA Today, four-time Super Bowl champion Joe Montana believes the New England Patriots have made a mistake by allowing their star quarterback to leave.
"I think when you look at the whole situation, you try to figure out how you want to get away from things that are there," he was quoted as saying. "I had a different story, where they had made a decision. He, obviously, they never would have gotten rid of. I still don't understand how New England let him get away. I don't understand that."
Brady is six years older than Montana was when asked the San Francisco 49ers to trade him to the Kansas City Chiefs in 1993, but the 63-year-old expects the move to Florida to rejuvenate the four-time Super Bowl MVP.
"He doesn't need a fresh start, but it gives you a great feeling inside, looking forward to trying to help the team move forward," he added.
"And everybody believes in him, looking forward to watching him play."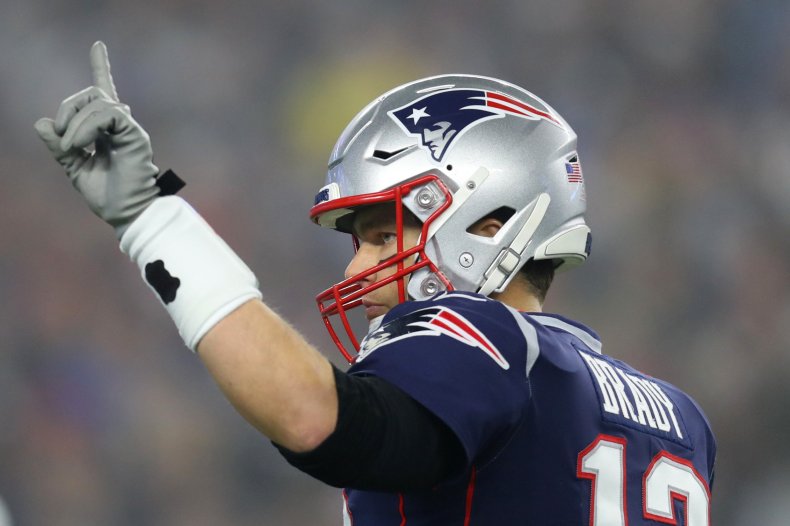 'TB x TB': Tom Brady Looks to Trademark Slogan After Joining Bucs | Sports