Tom Brady Dropping F-Bomb Shows He Might Be Sick of This Question
Tom Brady may have come to the end of his patience with being asked whether he is going to retire when his contract with the Tampa Bay Buccaneers expires in March 2023.
The quarterback, who will be 46 on August 3, appeared on his weekly SiriusXM podcast, "Let's Go!" with Jim Gray, on which he was asked whether he had decided to return for a 24th season in the NFL.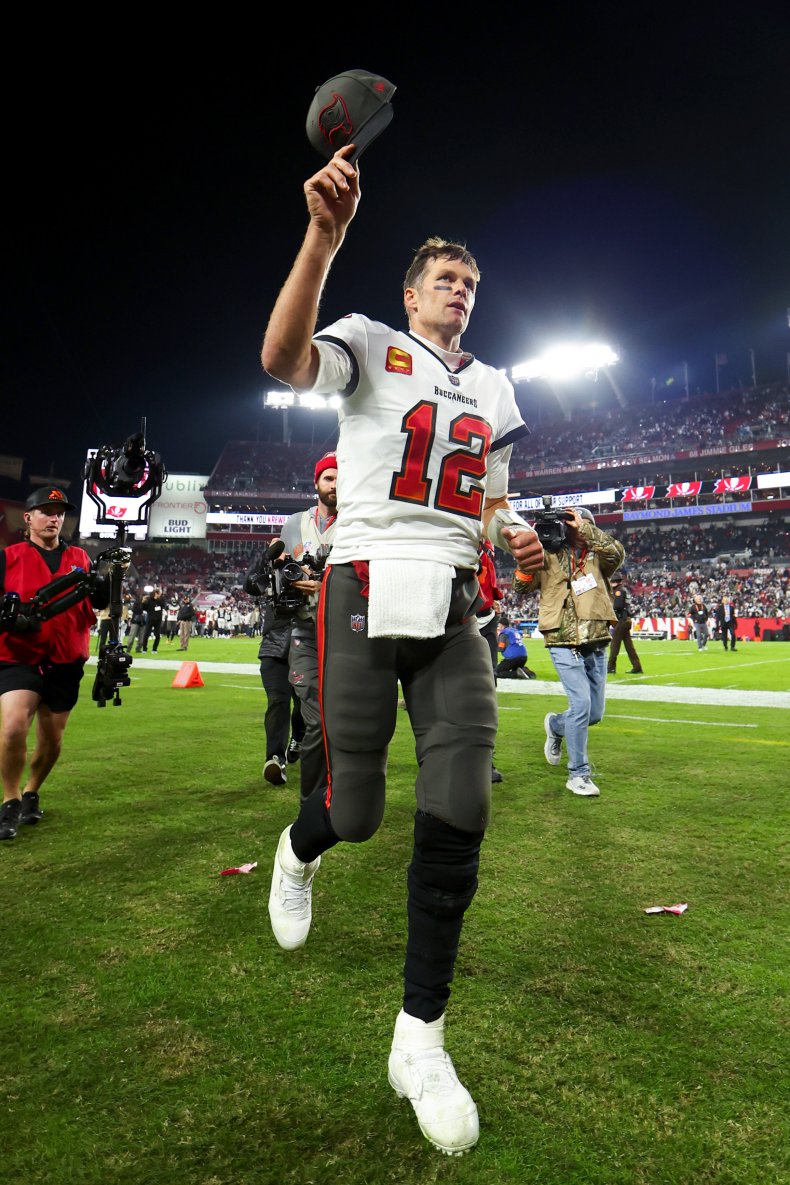 Brady, who is regarded by many as the NFL's G.O.A.T. (Greatest Of All Time), gave short shrift with his answer as he landed a couple of 'f-bombs' in response to the retirement question.
Brady's podcast co-host, Jim Gray, asked what is on every football fan's lips: "Tom, you're leaving everybody guessing. You said you would take your time. Do you have any type of a timetable as to what you might want to do regarding your football career?"
The three-time NFL Most Valuable Player was in no mood to answer this and was certainly not revealing his thoughts as to what he might do when he becomes an NFL free agent.
Brady said: "Jim, if I knew what I was going to f****** do, I'd have already f****** done it. I'm taking it a day at a time."
Gray said this was the one question that everyone wanted to know the answer to and that his own podcast might be the place to reveal his decision, but Brady was not having any of it.
The quarterback replied: "You're scratching. I appreciate your asking. Thank you."
Bray suffered a rare losing season with the Buccaneers but still found that their 8-9 record was good enough to win the NFC South and a home playoff game against the Dallas Cowboys.
Unfortunately, this was the end of the road for the Bucs, as they were soundly beaten, and Brady's dream of an eighth Super Bowl ring was over.
Since that loss, offensive coordinator Byron Leftwich has been fired by Tampa Bay after the team stuttered throughout the regular season.
Despite him being the oldest player in the NFL, there would be plenty of suitors for Brady if he did decide to continue.
At the end of the season in 2022, he decided to retire to spend time with his wife Gisele Bündchen and their children, but within weeks, he had reversed that decision for at least one more season in the NFL.
In the early weeks of the 2022-23 season, Brady and Bündchen's marriage was over after 13 years, so this time around, there may be even more reasons to carry on playing.
It has been reported that the Las Vegas Raiders are ready to try to land Brady's signature and reunite him with his old New England Patriots offensive coordinator Josh McDaniels, who is now head coach in Sin City.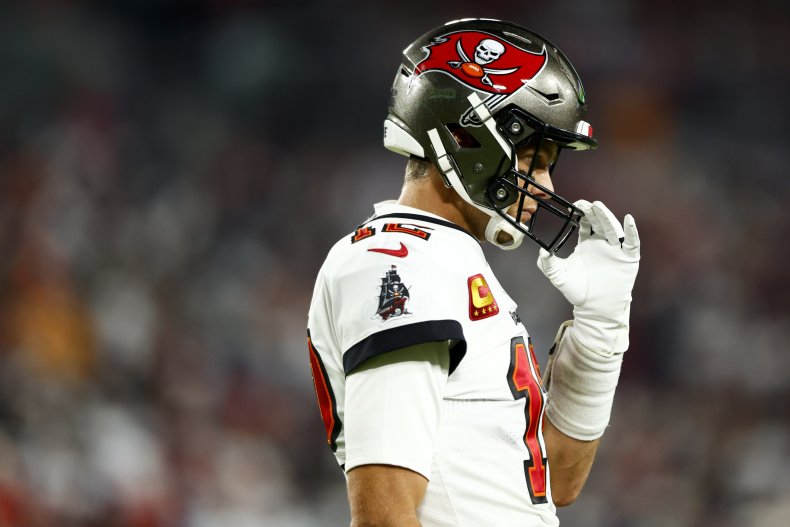 While heading to Las Vegas might be a gamble for Brady, he might like a return to the New England Patriots, where he won six of his seven Super Bowls.
The Miami Dolphins remain a temptation, too, though they were caught tampering and punished by the league for "impermissible communications" with the quarterback on several occasions, starting with the 2019-20 season.
One of Brady's great teammates, Rob Gronkowski, who came out of retirement himself to hook up with Brady in Tampa Bay, has also weighed in on what Brady will do next.
When appearing on Fox's NFL pregame show, the Gronk said: "Let me tell you, it's going to be whatever situation intrigues him the most. Whatever opportunity makes him the most excited to play the game of football, that's where he will be next year."
Do you have a tip on a sports story that Newsweek should be covering? Do you have a question about the NFL? Let us know via entertainment@newsweek.com.