Rare Tom Brady Rookie Card Sold for $400,000 on eBay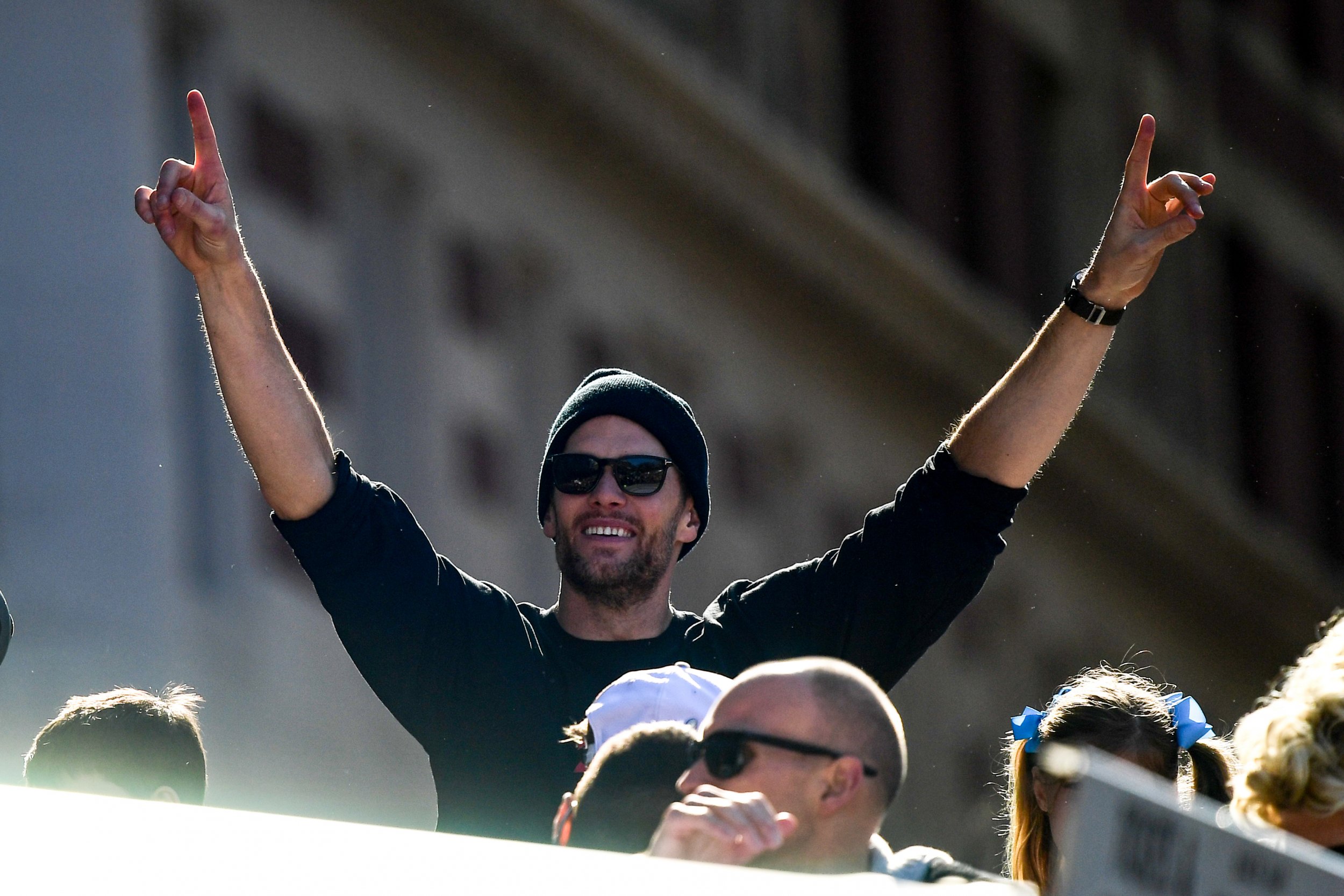 A Tom Brady rookie card signed by the six-time Super Bowl winner was sold for a record amount in an online auction.
The card was just one of 100 made and was sold on Tuesday for the eye-watering price of $400,100, setting a record for the highest-ever sum paid for a football card.
The memorabilia was part of the 2000 Playoff Contenders Championship Ticket collection and was one of just two to receive a grade of 9 or higher by Beckett Grading Services.
PWCC Marketplace, which held the auction alongside eBay, described the item as the "highest quality specimen" it ever sold.
"This auction event featured the finest football card we've brokered in our 20-year history and achieved the highest-ever hammer price for a football card," PWCC Marketplace chief executive Brett Huigens said in a statement, as per ESPN. "We were honored to present this asset to the public and are delighted for the new owner."
Huigens added the company expected the sale to be record-setting as its stock among collectors was rapidly rising.
"This sale was record-setting but also largely predicted," he said. "The trading card market is rapidly maturing among tangible asset investors and record prices are becoming increasingly frequent, especially among the market's most desired issues."
Brady's rookie season has developed into a seminal moment for modern NFL. A largely unknown quarterback from the University of Michigan, the California native was selected by the New England Patriots as the 199th overall pick in the 2000 draft.
Under Bill Belichick's stewardship, Brady developed into the greatest quarterback to ever play the game and the duo has delivered six Super Bowl rings in 17 years.
The sale of Brady's card comes less than a week after a Michael Jordan basketball card was sold on eBay for $350,000.
As was the case for Brady's card, PWCC handled the auction on eBay on behalf of a private owner. The selling price surged by almost $150,000 in the final two minutes of the auction after a bidding war broke out.
The Chicago Tribune reported the card was one of only 10 cards to be produced as insert cards for Skybox's Metal Universe packs.
The item, which is part of the Chicago Bulls' Precious Metal Gems Green cards from the 1997-98 season, is the only card of the 10 produced as insert cards to have been authenticated and graded by the Professional Sports Authenticator.
Collectors describe the card as the "holy grail" as it is believed the card is one of only three Jordan PMG Greens card in circulation.