Tom Brady's Future: Patriots QB Reveals He Will Play at Least Another Two Seasons
Tom Brady will play in the NFL for at least another two years, although chances of him being on the pitch by the time of his 45th birthday remain slim.
Throughout his career, The New England Patriots quarterback has repeatedly discussed the possibility of playing well into his fifth decade and revealed he has spoken about his future with his wife, Brazilian supermodel Gisele Bundchen.
So far, Bundchen has agreed to allow Brady to play for two more seasons but the future beyond that remains up in the air.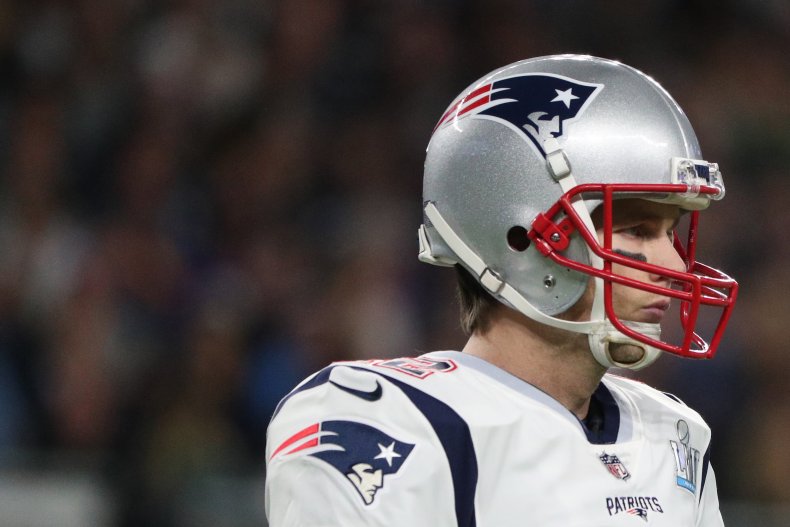 "I've talked two years with my wife" Brady was quoted as saying by the Boston Globe. "I've negotiated that thus far. I've still got a little further to go."
Last season, Brady, who will turn 41 in August, was the oldest offensive player in the NFL by approximately 18 months. The five-time Super Bowl winner admitted his professional career has not allowed him to dedicate as much time to his family as he would have liked.
"The model I had as a father was he was there for all the things, and I'm not there for all the things," he explained. "Every Sunday for the last 25 years, I've been playing in the fall and winter. My kids are 10, 8 and 5. They're not getting younger, so I need to take time so I can be available to them, too."
Last month, Brady missed out the beginning of the Patriots' pre-season program as he was on holiday in Qatar with his wife and kids.
New England are unlikely to see much of the California native in pre-season, as Brady is expected to spend more time with body coach Alex Guerrero.
The 13-time Pro Bowl selection acknowledged his decision to spend time away from the team could exacerbate rumours his relationship with head coach Bill Belichick is deteriorating.
"We've had a great relationship, a very respectful relationship for a long time," he said. "He has a management style [with] players, and he would say, 'Look, I'm not the easiest coach to play for.' I agree. He's not the easiest coach to play for. But he's the best for me. He's been an incredible coach, he's been an incredible mentor to me."
Brady's words will allay fears he is unhappy in New England, after earlier this week he declined to answer when asked whether he felt appreciated by the Patriots.
"I plead the fifth," Brady told Jim Gray on Monday, while appearing at the Milken Institute Global Conference in Santa Monica, California. "I think everybody in general, everyone wants to be appreciated at work."
Brady also rubbished rumours his NFL career could be coming to an end, after it was revealed last month that he had not yet committed to playing in 2018.
The news came as a relief for the Patriots, who have banked on Brady's desire to play well into his 40s, so much so that they opted to trade Jimmy Garoppolo—14 years younger than Brady—to the San Francisco 49ers in October last year.