Tom Brady's Training Program Features a 'Grit Room' and His Diet Is Still Really Weird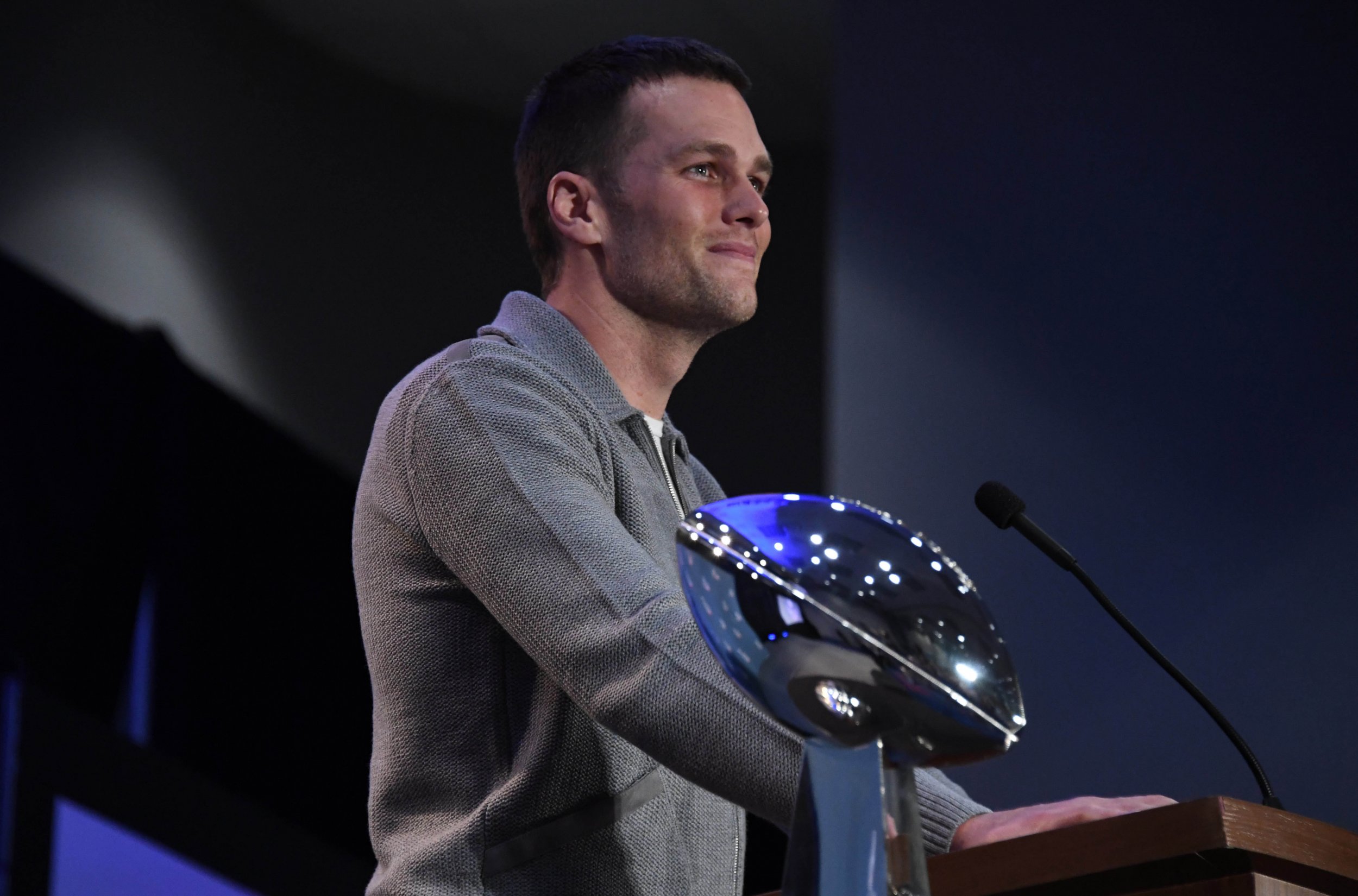 Ah, the NFL offseason—the time we take a brief respite from setting our fantasy lineups as pro football players vacation in luxurious destinations like Saint-Tropez or other such places this reporter can neither afford nor pronounce. That is, unless said football player is five-time Super Bowl champion Tom Brady, who is most likely grinding away at some ridiculous workout in "The Grit Room."
What's that? You don't know what a Grit Room is? Clearly, you don't work at your craft at elite levels.
A piece in Men's Journal this week profiled Brady's longtime trainer and business partner Alex Guerrero. Or, as writer Mike Chambers described Guerrero in the article, he's the quarterback's "trainer, nutritionist, counselor, spiritual guide, massage therapist, and godfather to Brady's youngest son."
For the story, Chambers rehabbed his shattered heel with Guerrero at the TB12 (Tom Brady's number with the New England Patriots is 12) Sports Therapy Center in Foxborough, Massachusetts, which has themed rooms, including the aforementioned Grit Room, the Determination Room, the Perseverance Room and the We Got This Room. Chambers' rehab process with Guerrero—complete with casual run-ins with Brady's supermodel wife Gisele Bündchen and Patriots tight-end Rob Gronkowski—sounded suspiciously like readjusting his life to mirror Brady's. The writer was pushed physically and put on a diet that eliminated coffee and nightshade vegetables such as mushrooms and tomatoes that apparently lead to dastardly inflammation. That theory has long been a driving force in Brady's diet, which purportedly also features whole grains, lean meats and absolutely no white sugar, white flour or MSG. And don't you dare approach Brady with a strawberry.
Newsweek subscription offers >
"I've never eaten a strawberry in my life. I have no desire to do that," the quarterback told New York Magazine in September without expanding much further on, why, exactly he has a crusade against the sweet, red berries.
Guerrero's methods have long been controversial, Boston Magazine publishing a 2015 piece titled, "Tom Brady's Personal Guru Is a Glorified Snake-Oil Salesman." He had apparently falsely called himself a doctor in an infomercial that pitched super greens that prevented cancer, AIDS and diabetes, as well as helping folks lose massive amounts of weight. The Federal Trade Commission came down on him for that and later for purportedly pitching a drink he claimed could prevent concussions, according to the Boston Magazine article.
Guerrero, meanwhile, put writer Chambers through hard training despite his foot being "crushed like a soda can." The trainer said he was retraining the brain to not think of the foot as injured. Ten weeks after starting rehab, Chambers said he was rock-climbing, returning to the activity that injured his heel in the first place. When it came to the injury's progress his doctor, Chambers wrote, was in disbelief.
Guess anything is possible with enough Grit (and, of course, no nightshade vegetables).
Tom Brady's Training Program Features a 'Grit Room' and His Diet Is Still Really Weird | Culture