On Wednesday, Howard Stern hosted the now Tampa Bay Buccaneers quarterback Tom Brady on his Sirius XM show.
The star athlete opened up to the radio personality about everything from leaving the New England Patriots to his relationship with President Donald Trump in the over two hour long interview.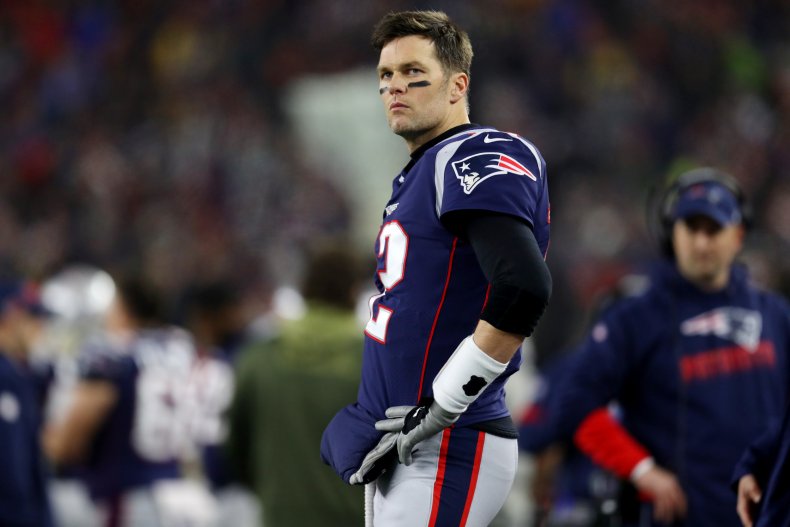 Here are some highlights that you may have missed:
Leaving the Patriots
Perhaps the most heartbreaking for Pats fans, Brady said that he was pretty sure that 2019 would be his final season in New England. Brady also spoke at length about what it was like to tell Patriots owner Robert Kraft and Coach Bill Belichek. "I just went over and I said, 'Look, I just want to say how much I love you and appreciate what we've done together. I know we're not going to continue together, but thank you and thank you for providing what you have for my family and for my career.' I was able to call Coach Belichick at the same time, and it was great," he said according to NESN.
Refusing to speak at the Republican National Convention
Brady spoke about his relationship with Trump, saying that even though the two were friends, he didn't want to get involved in politics."Yeah, he wanted me to speak at the convention, too, and I wasn't going to do anything political. I met him in 2001. It was probably very similar to our relationship that you had with him. In 2002, after I won my first Super Bowl, he asked me to go judge a Miss USA competition, which I thought was the coolest thing in the world because I was 24 years old and had a chance to do something like that," he told Stern according to NESN. "Then the whole political aspect came, and I think I got brought into a lot of those things because it was so polarizing around the election time. It was uncomfortable for me because you can't undo things, not that I would undo a friendship, but political support is a lot different than the support of a friend."
Ivanka Brady
Speaking of Trump, Stern made Brady incredibly uncomfortable by telling the QB that the once frequent Stern guest-turned president really wanted Brady to marry his daughter. Brady made a point of telling Stern that the two were never an item.
Landlord Jeter
Now that Brady has left Massachusetts for Florida, it appears he's been staying with another Northeasterner-turned Sunshine State resident, former New York Yankees shortstop Derek Jeter. Brady said he calls up Jeter and complains if something breaks in his new home. Stern implied that it's Jeter's fault if Brady's Wi-Fi goes out.
Patriot Private Parts
The two also spoke about a fair amount about male genitalia. Brady revealed that he was un-phased by seeing his teammates' junk in the locker room after a while. Brady also spoke about getting a hernia during a game and one of his testicles swelling to the size of an orange, earning him the nickname "Purple Balls" by fellow QB Matt Cassel. "I was like, something's wrong here," he said. "My backup quarterback Matt Cassel drew pictures of me with this one huge testicle on one side and would leave it in my locker everyday."