TV Station Fires Tom Brady 'Known Cheater' Chyron Creator, CBS Pittsburgh Cites 'Unbiased Reporting'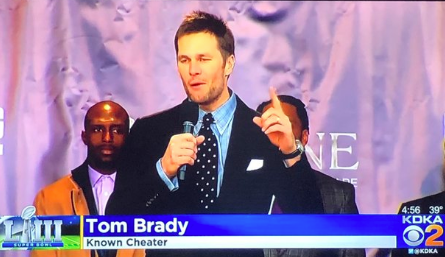 A local CBS affiliate station in Pittsburgh fired the news producer behind a "known cheater" chyron placed under a Super Bowl segment about Tom Brady.
The bosses at KDKA-TV, the Pittsburgh CBS Local station, confirmed to Sports Illustrated that the employee who posted the "Known Cheater" description of the New England Patriots quarterback Monday has been let go from the company. Viewers of the afternoon broadcast immediately began posting photos of the anti-Brady message to social media, forcing the local station to respond.
The joke likely poking fun at Brady's role in "Deflategate" apparently didn't go over as well with management, despite the NFL home team Pittsburgh Steelers being longtime AFC foes. Brady was suspended for four games after the "Deflategate" scandal, in which he allegedly ordered footballs to have air taken out of them prior to New England's 45-7 win over the Indianapolis Colts during the 2014-2015 AFC Championship game.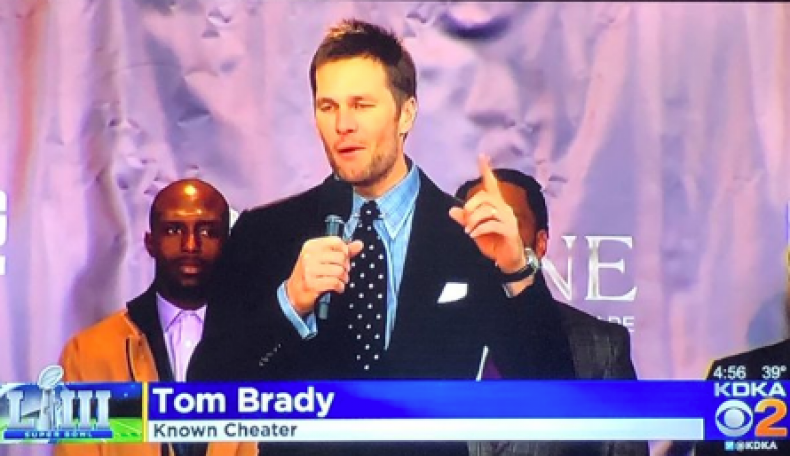 The KDKA-TV bosses claimed objectivity was the reason behind the firing of the anti-Brady jokester.
"While fans are entitled to have personal opinions, we have a journalistic responsibility to provide unbiased reporting," KDKA-TV said in a statement to SI.com. "The graphic that appeared Monday violated our news standards. The individual who created the graphic no longer works for KDKA-TV."