Watch: Tom Brady, LeBron James Offer Different Responses To Donald Trump 'Locker Room' Talk Question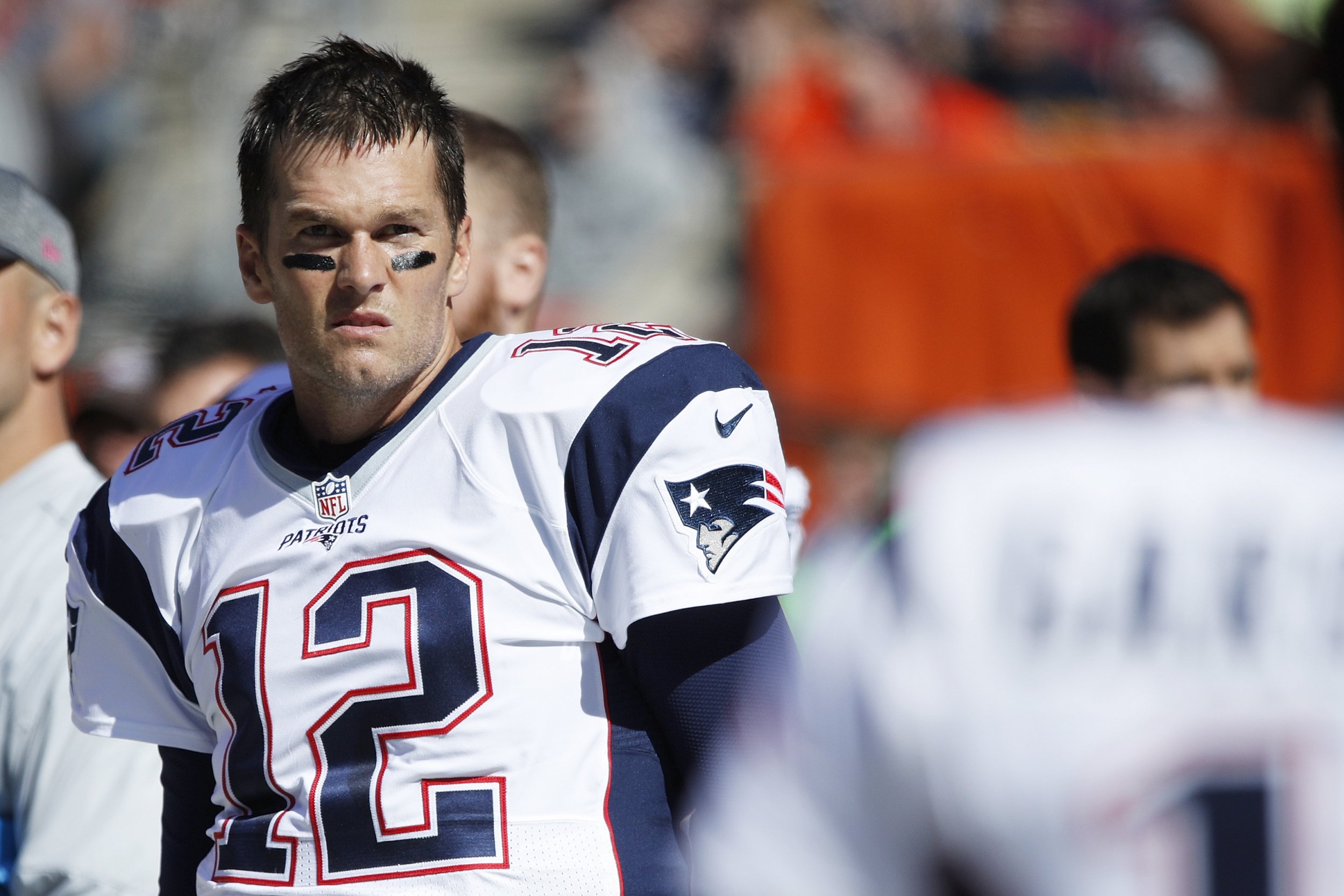 Tom Brady, face of the National Football League, is one of Republican Presidential nominee Donald Trump's most high-profile celebrity friends.
In September 2015, a "Make America Great Again" hat was pictured in Brady's New England Patriots locker. Brady said at the time he "hoped" Trump would be President, though he later backtracked on those comments, saying he wasn't sure who he would be voting for in November's election.
Trump, the Republican nominee for President, has attracted widespread opprobrium for attempting to pass off comments from 2005 in which he referred to "grabbing women by the p****" as "locker-room talk" in a conversation with then Access Hollywood , now NBC host Billy Bush.
Brady, 39, the quarterback for the New England Patriots who has been serving a four-game league-mandated suspension for his part, which he disputes, in using slightly deflated footballs during the AFC Championship game against the Indianapolis Colts on January 18, 2015, was asked about Trump's comments at the end of a Patriots press conference Wednesday.
"Tom, you have kids of your own, [so] how would you respond if your kids heard Donald Trump's locker-room talk?" a reporter asked Brady.
"Thank you guys, have a good day," was the response, delivered with a smile, before he was off, the press conference over.
Of course, Brady was under no obligation to answer the question, though his response was markedly less forthcoming than that of LeBron James, the Cleveland Cavalier who enjoys similar star status to Brady in the NBA.
"We don't disrespect women in any shape or fashion," James said. "In our locker room that never comes up. I have a mother-in-law, a wife, a mum, a daughter. What goes on in our locker room is sporting events that happened the night before; about family, about strategy.
"What that guy was saying, I don't know what that is. That's trash talk."