Tom Brady Mentions His Trespassing During Welcome Address to Buccaneers Fans
NFL quarterback Tom Brady became the newest Florida man when he signed with the Tampa Bay Buccaneers last month. Since then, he's been kicked out of a public park and entered a home that wasn't his.
Those two incidents are far less than the hijinx that make up stories with "Florida Man" headlines. However, Brady seems to be loving life in South Florida. He posted a video to thank Bucs fans for welcoming him and his family, he described his excited anticipation of the upcoming season and, well, mentioned getting kicked out of a public park.
"I'm so happy to be in Tampa Bay, and I wanted to say "Thank you guys" for welcoming me and my family into your community with open arms, outside of getting kicked out of the park the other day," Brady told the Krewe in a tweet posted by the team.
Brady last Monday was working out at a park in Tampa that has been closed to the public to help curb the spread of COVID-19, also known as coronavirus. Park officials saw him and asked him to leave, which he did without receiving a citation.
Tampa Mayor Jane Castor described the scene in a CNN report.
"Our parks are closed down; and so a lot of our parks staff they patrol around just to make sure that people aren't doing contact sports and things like that, and saw an individual working out in one of our downtown parks," Castor said. "And she went over to tell him that it was closed and it was Tom Brady."
On Saturday, Castor issued an apology to Brady.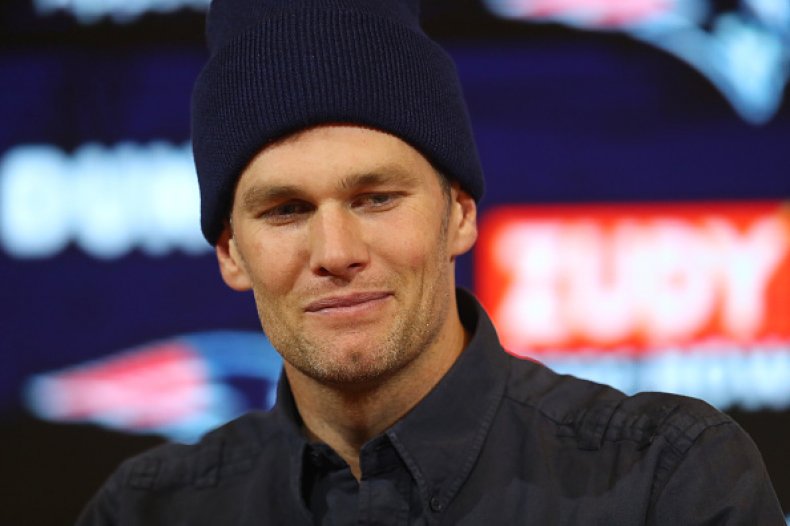 Earlier this month while looking for the home of Byron Leftwich, the Buccaneers offensive coordinator, Brady walked into the wrong home, which brought out the breaking and entering jokes on social media.
Brady led the New England Patriots to the Super Bowl nine times in 20 years, winning six titles. Considered one of the all-time greats, he left New England and signed a two-year, $50 million contract with the Buccaneers, who have not made the playoffs in 12 years—the second-longest drought in the NFL behind Cleveland's 17 years.
Last week, the Buccaneers signed tight end Rob Gronkowski, who played with Brady nine years in New England. With the two paired back up, the Buccaneers now have favorable odds to not only win the NFC (7-to-1), they have decent odds of winning the Super Bowl (14-to-1), which will be played in their home stadium.
"I'm so excited to be a Buc. We have an incredibly exciting season ahead," Brady continued in his address to the fans. "I can't wait until we get together as a team, start our practices and working hard to improve. There's a lot of work to be put in between now and the start of the season. But I'm looking forward to seeing you guys at Raymond James in a couple of short months. I promise you that.
"So stay safe, everyone, and let's go Bucs."
Tom Brady Mentions His Trespassing During Welcome Address to Buccaneers Fans | Sports