A Tom Brady Movie? NFL Star Wants Mark Wahlberg to Play Him
Five Super Bowls, three MVP titles and countless records, despite being a sixth-round draft pick. Tom Brady's career is as close to be the perfect Hollywood script as any in professional sport, and might in fact be turned into a movie once he leaves football.
Should Hollywood opt to immortalize Brady's life on the big screen, the New England Patriots quarterback knows who he would want to be played by in a movie about his life.
"I'm going with Mark Wahlberg," Brady said during his weekly radio spot on Westwood One in response to a caller's question. "A Boston legend, [from] Dorchester, one of the just 'grind it out' kind of guys."
In football terms, Brady's answer was more of a safe six-yard pass than a jaw-dropping, final-second-of-the-fourth-quarter Hail Mary. It was, in other words, a rather obvious choice if rather unspectacular.
Of course, Wahlberg is a die-hard Boston sports fan and he would definitely jump at the chance of playing the four-time Super Bowl MVP in a movie. The duo have previously worked together, famously sharing a scene in "Ted 2."
At the same time, however, there are a few obvious issues with Brady's choice. First and foremost, Wahlberg is 5'8", while the Patriots list Brady at 6'4". Height is one of the most important aspects of an NFL quarterback and making Wahlberg look as imposing as Brady would require an interesting camera perspective, to say the least.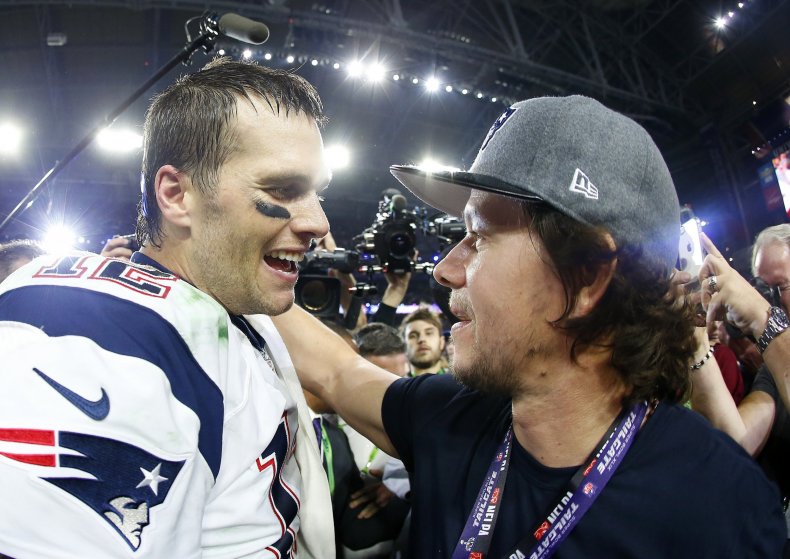 Secondly, Wahlberg lacks one of Brady's most distinctive features: a pronounced chin. The 47-year-old is not alone in this and there are plenty of his esteemed Hollywood colleagues who would struggle to replicate one of the Patriots quarterback's most recognizable traits.
Last but by no means least, as Brady himself pointed out on his radio show, Wahlberg is a Boston native. While that means the two-time Academy Award nominee has a stronger connection to the Patriots than other Hollywood stars, it would also make playing Brady quite complicated, given the latter is originally from San Mateo, in the San Francisco Bay Area.
If Brady really is determined to have a Boston actor, then Ben Affleck would be a much better choice.
To begin with, like the Patriots quarterback, Affleck is 6'4" and looks a more credible quarterback than Wahlberg. Secondly, like Brady, Affleck too swapped California for New England, as he moved to Massachusetts with his family when he was just three years old.