Tom Brady's Mom Jokes About Excessive Coverage of New Bucs Signing: 'They Think You Retired'
Coverage of the coronavirus outbreak has been virtually omnipresent in recent months, as the pandemic continues to spread across the world. When it comes to sport, however, COVID-19 isn't the only news that has received wall-to-wall coverage in recent weeks.
As anyone who has cast even the most cursory of glances on a sports channel over the last seven days will know, Tom Brady left the New England Patriots last week and officially signed with the Tampa Bay Buccaneers on Friday.
With very little actual sports to speak of as the pandemic has ground events to a halt across the world, networks have dedicated hours upon hours to Brady's future, his decision to leave New England after two decades of unprecedented success and him opting to end his career in Tampa Bay, Florida.
With Brady now officially a Bucs, those same networks have switched their attention to the impact the 42-year-old will have on his new team and what the franchise can expect from his next season, whenever that may kick off.
On Sunday, ESPN ran marathon coverage featuring some of the six Super Bowl champion's best moments during his 20 years with the Patriots. The broadcast caught the attention of many, including Brady's own mother, Galynn, who felt the coverage dedicated to his son almost suggested he had retired, instead of having just switched teams.
"We are watching ESPN," read a text Galynn sent to her son, who subsequently shared it on his Instagram story. "Six or seven hours today of Patriot[s] games. I think they [ESPN] think you retired."
Judging by his reply, Brady clearly enjoyed the update.
Considering Brady reached nine Super Bowls in 20 years in Foxborough, hoisting the Vince Lombardi Trophy a record six times, ESPN must have had an embarrassment of riches to choose from for its broadcast.
While the coverage may have seemed over the top to some—including, perhaps, Brady's own mom—Brady leaving New England is as close to the end of an era as a player can come to without retiring from football. The new Bucs quarterback wore a Patriots jersey for 20 seasons, longer than any other quarterback in NFL history and his presence in Foxborough coincided with a period of unprecedented success for the franchise.
Signing Brady has seen odds on the Tampa Bay Buccaneers winning a first Super Bowl title in 18 years shorten dramatically in just a few days.
Tampa Bay will host Super Bowl LV in February next year and according to Oddschecker the Bucs are 15/1 to become the first team to hoist the Vince Lombardi Trophy in their own stadium.
The Bucs started the week as 50/1 outsider to win Super Bowl LV but the odds have since fallen off a cliff as the franchise became the front runner in the race to sign Brady after the six-time Super Bowl champion revealed he would leave the New England Patriots after two decades.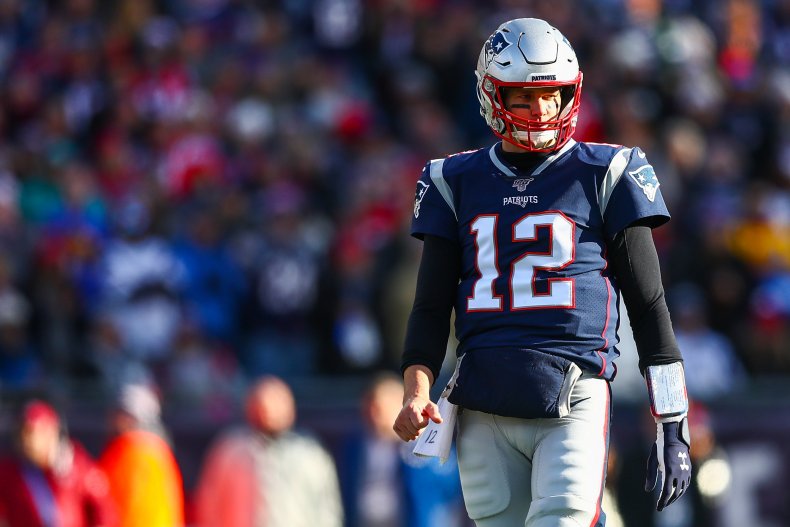 Tom Brady's Mom Jokes About Excessive Coverage of New Bucs Signing: 'They Think You Retired' | Sports