Rob Gronkowski has revealed he came incredibly close to abandoning his football career, threatening New England with retirement rather than accepting a trade.
Speculations over the tight end's future abounded during the offseason, amid reports Gronkowski was not completely happy with his circumstances in New England. Following the Patriots' defeat against the Philadelphia Eagles in Super Bowl LII, the 29-year-old admitted he was contemplating retirement. His reluctance to commit to play football in 2018 only exacerbated the feeling that not everything was right in his world.
Following the Patriots' 26-10 defeat against the Lions on Sunday, Gronkowski returned on the topic and admitted he was ready to walk away from the game when he found out New England were considering trading him to Detroit.
"Yeah, it happened," he told reporters in the locker room, as per Bleacher Report. "[Tom] Brady's my quarterback, that's all. Wasn't going anywhere without Brady."
Earlier on Sunday, ESPN's Adam Schefter quoted sources as saying the Patriots had indeed contemplated the possibility of trading their tight end and had opened negotiations with the Lions. The fact the Patriots would consider trading a five-time Pro Bowler is not as surprising as it might first seem. Sources quoted by ESPN in April admitted the situation was complicated by a difficult relationship with coach Bill Belichick, who had reportedly questioned whether Gronkowski remains fully committed to the cause after admitting he had considered retiring.
Talks peaked during the week of the draft when the two franchises almost sealed what would have been a blockbuster trade. However, Schefter added, once the former Arizona student realized he might have to leave New England, he made clear he would rather retire than move to Detroit.
Gronkowski reportedly refused to return the Lions' calls, seemingly uninterested by the prospect of working with former Patriots coach Matt Patricia and one-time Patriots executive Bob Quinn in Michigan.
According to sources quoted by Schefter, Gronkowski wasn't specifically against the thought of playing in Detroit, rather he was firmly opposed at the thought of leaving New England and wouldn't have agreed to a trade with any of the teams the Patriots spoke to.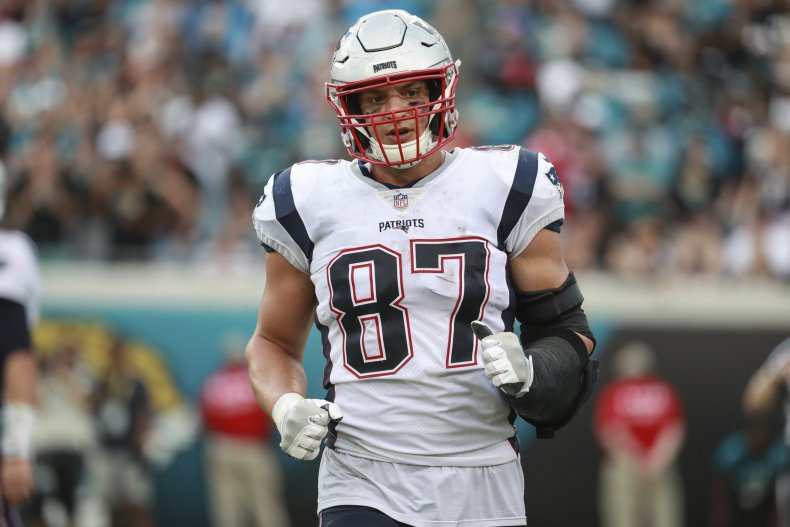 Eventually, the five-time Super Bowl winners and Gronkowski agreed to a reworked contract in the summer, which added $4.3 million in incentives for the current season.
Unsurprisingly, Gronkowski's refusal to consider a trade left the Lions unimpressed, although they secured a revenge of sorts on Sunday when they claimed a surprise win against the Patriots. Matthew Stafford completed 27 of his 36 attempted passes for 262 yards and two touchdowns and Kerryon Johnson rushed for 101 yards over 16 attempts as the Lions secured their first win of the season, leaving the Patriots 1-2.