Checking In With QB Spergon Wynn, Chosen 16 Spots Ahead of Tom Brady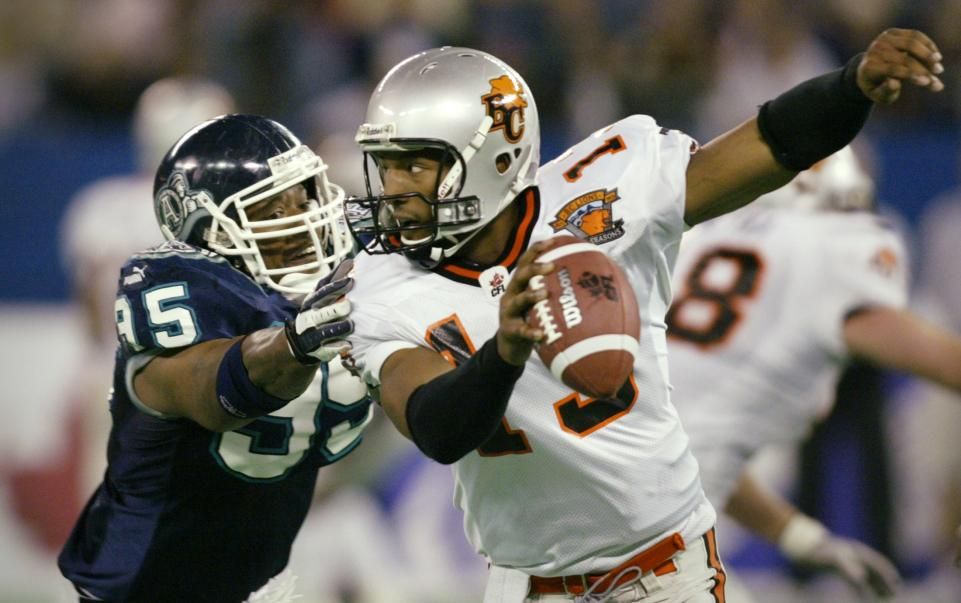 Two quarterbacks were selected in the sixth round of the 2000 National Football League draft, and come Sunday, both will be in Houston. Tom Brady, the 199th overall pick in that draft, will lead the New England Patriots into Super Bowl LI in search of a fifth Super Bowl ring. Spergon Wynn III, who was chosen 16 spots ahead of Brady by the Cleveland Browns, will attend a game-watch at a local saloon.
"My company, Amerex, is hosting a big party at the Kirby Ice House," says Wynn, an energy broker who played two seasons in the NFL. "My father-in-law lives in Savannah and is a big Falcons fan, so we're hoping he flies out to join us."
Wynn is a football footnote. A married father of two, he is the last of the six quarterbacks who in April 2000 were drafted ahead of Brady, arguably the greatest NFL quarterback in the league's near-century of existence. When the University of Michigan alum takes his first snap at Houston's NRG Stadium on Sunday, he will become the first man to play in seven Super Bowls. If the Patriots beat the Atlanta Falcons, Brady will become the second player, joining Hall of Fame defensive end Charles Haley, to win five Super Bowls (and the first to do so with one team). The Bay Area native is fourth all-time in career passing yards, touchdown passes and completions and owns as many Super Bowl rings as the three passers ahead of him in all three categories—Peyton Manning, Brett Favre and Drew Brees—have combined.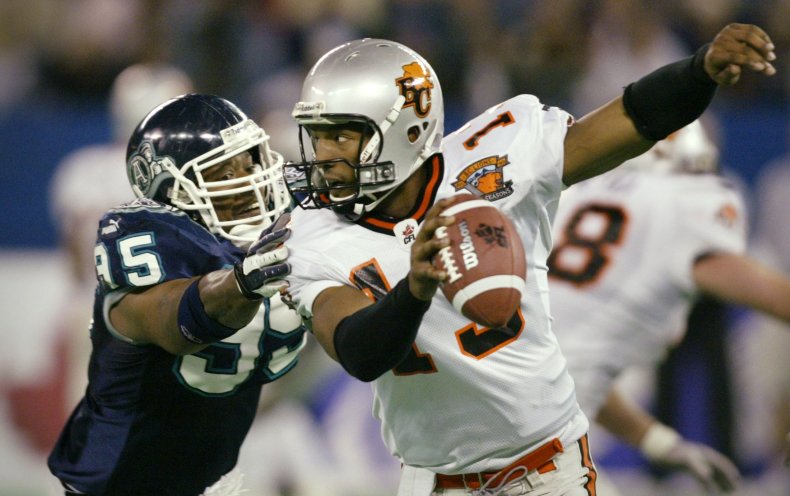 "We met at the [NFL] combine, but honestly I don't remember him," Wynn says of his lone encounter with Brady in February 2000. "A few other guys really stood out."
Wynn, who played at a school whose name seems culled from a sports film—Southwest Texas State—recalls Hofstra's Giovanni Carmazzi ("He was an athletic kid") and Tennessee's Tee Martin ("He stood out, and they'd just won the national championship") and Louisiana Tech's Tim Rattay ("He had a rifle; he could really spin it").
But Brady? "A lot of coaches talk about the eye test," says Wynn, whose great-grandmother named his grandfather Spergon (rhymes with sturgeon) after a renowned 19th-century Baptist preacher, Charles Spurgeon. "I was a big [6 feet 3 inches], physically imposing kid, and that got me noticed. I just don't remember Tom."
Related: Brady and Belichick are headed to a seventh Super Bowl
In the 2011 ESPN documentary The Brady 6, which explores the vagaries of draft expertise by examining how Wynn and five others (Chad Pennington, 18th overall; Carmazzi, 65th; Chris Redman, 75th; Martin, 163rd; Marc Bulger, 168th) were picked ahead of Brady, the Patriots passer wells up as he recounts that draft. "It was just a tough day," says Brady, who took a walk around the block with his parents at his childhood home in San Mateo, California, in the moments before he was taken in the sixth round.
The mood was far different in San Marcos, Texas, where Wynn watched the draft alone in his off-campus apartment. "I remember being at the kitchen counter when the phone rang," he says. "I was watching the draft alone because I really wasn't sure if I'd be drafted and I didn't want any family or friends around trying to make me feel better. Anyway, [then-Browns coach] Chris Palmer called and asked me how the Cleveland Browns sounded. Then he told me to watch the TV because they'd be calling my name in a minute. That's the happiest day of your life."
In the ESPN documentary, Brady recalls off the top of his head the names of all six quarterbacks chosen ahead of him. Three of them—Pennington, Redman and Bulger—became NFL starters, and Pennington finished as the runner-up for most valuable player behind Manning in 2008. Martin, now the offensive coordinator at the University of Southern California, lasted four seasons as a backup. Carmazzi, who was selected by Brady's boyhood favorite team, the San Francisco 49ers, never played a down in the regular season. Wynn played one season with the Browns and then another with the Minnesota Vikings, starting three games.
"To Tom's credit, he's done everything that you have to do to be successful," says Wynn, who each July helps out as a counselor at a passing camp run by former NFL quarterback Mike Quinn. "He understood from day one in Foxborough how to be a professional. He understood preparation and work ethic.
"What people don't tell you when you become a professional is that you're entirely on your own," Wynn continues. "In college, your entire life is managed. I think I had a good work ethic in Cleveland and Minnesota, but I was not as detail-oriented as you need to be. That's where Tom has stood out."
It is suggested to Wynn that it is perhaps the difference between being a good student in high school and one in college, the gulf between memorizing the material and understanding the material. "That's exactly it," says Wynn. "I'd go into a game hoping I'd know what to do if I saw an unfamiliar coverage, but I lacked the split-second understanding of what I needed to do. And in the beginning, I did play as if I wasn't sure that I belonged."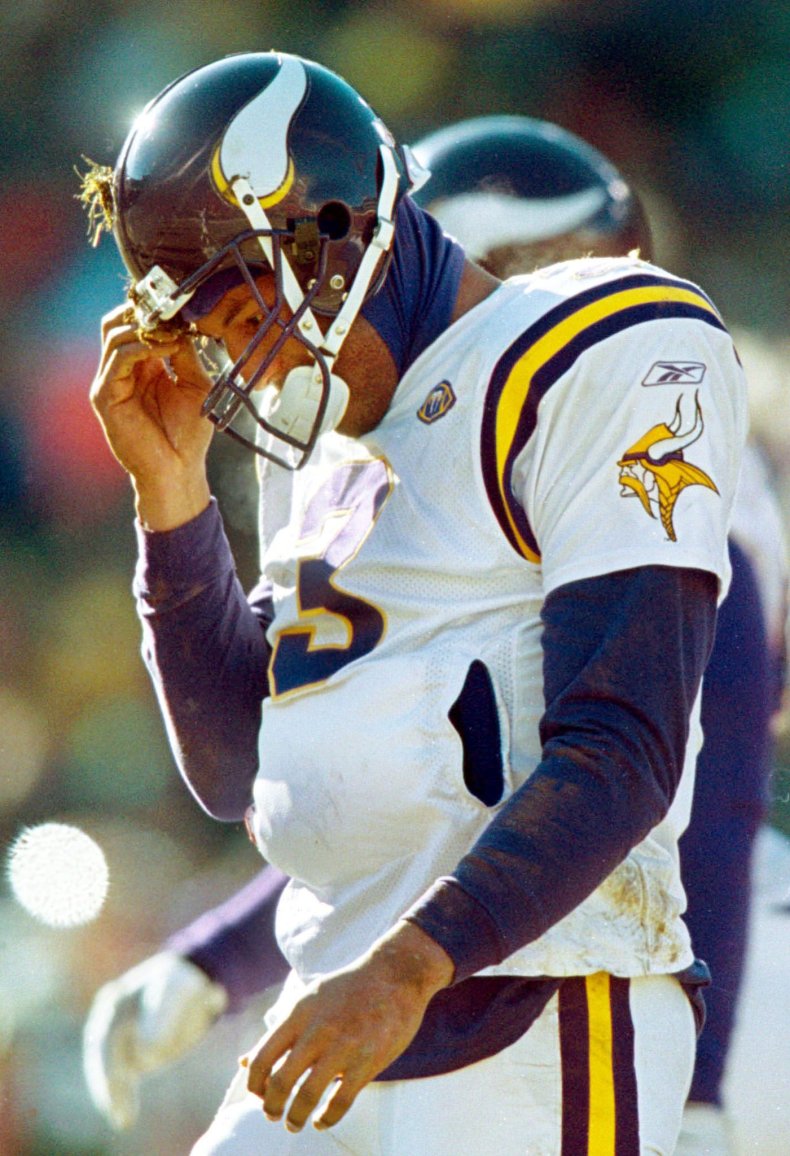 Wynn landed his first NFL start before Brady did. In 2000, Brady was New England's fourth-string quarterback, while that December Wynn was given a start at the Jacksonville Jaguars. The Browns were pummeled, 48-0. Wynn completed five passes for 17 yards while being sacked five times for minus-35 yards. The following summer, he was in camp with the Minnesota Vikings.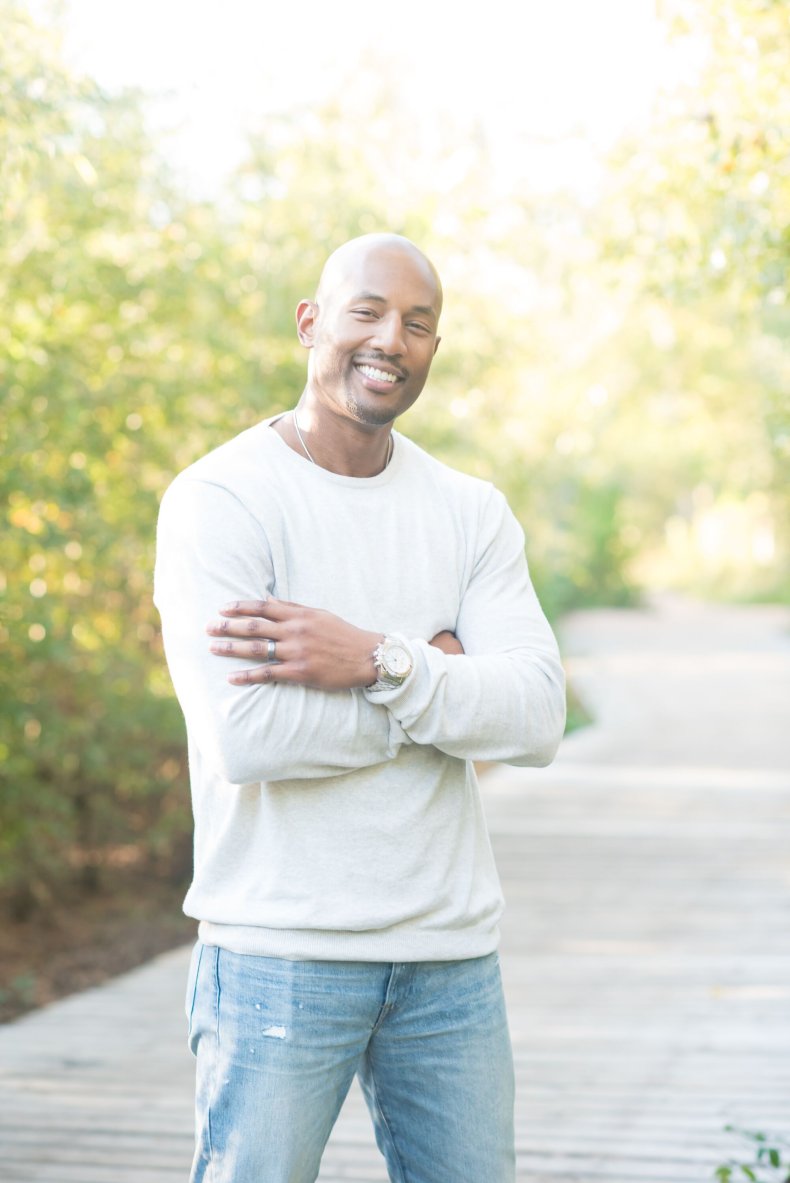 In December 2001, as Brady was leading New England to a charmed (i.e., the tuck rule) season that would culminate in the franchise's first Vince Lombardi Trophy, Wynn faced the Jaguars again. Vikings starter Todd Bouman was injured in the opening series, and Wynn replaced him. His wide receivers were future Hall of Famer Cris Carter and Randy Moss. Though the score was again lopsided—a 33-3 Jaguar win—Wynn completed 24 of 39 passes for 218 yards.
He started the final two games that season for the Vikings, including a contest at Wisconsin's Lambeau Field against Favre and the Green Bay Packers. Early in the fourth quarter, Wynn hooked up with tight end Byron Chamberlain on a 47-yard touchdown pass—his lone NFL TD toss—to put the Vikings ahead briefly, 13-10. Less than four minutes later, with his Vikes trailing 17-13, Wynn threw another pass that ended in a touchdown...a pick-six that Packers cornerback Mike Mckenzie returned 38 yards.
Wynn would make one more NFL start and then play a few seasons in the Canadian Football League before retiring and returning home to Texas. While Brady may be the most popular athlete in New England, Wynn is literally a power broker. "I put together clients who are looking to buy and sell different forms of energy," he says. "Natural gas, oil, etc."
Wynn's NFL memorabilia does not extend beyond a Browns helmet signed by teammates and a framed Browns jersey hidden somewhere in his garage. "My wife isn't much of a sports fan," says Wynn, who has a 6-year-old son, Spergon IV. "It's going to be a hard sell for her to allow our son to play football."
Wynn understands that with the advent of YouTube and Google, and owing in part to his unique first name, his legacy will forever be linked to the American icon who was taken 16 picks after he was.
"I have a pretty good life right now," he says. "I don't look back at what might have happened if the Browns had taken Brady, for example, and the Patriots had taken me. I look at it as there were a thousand guys better than me who never sniffed the NFL. Tom Brady is where he belongs; what happened for him happened because he made it happen."