Tom Brady's NFL MVP Acceptance Speech Seemingly Leaks at a Super Bowl Press Event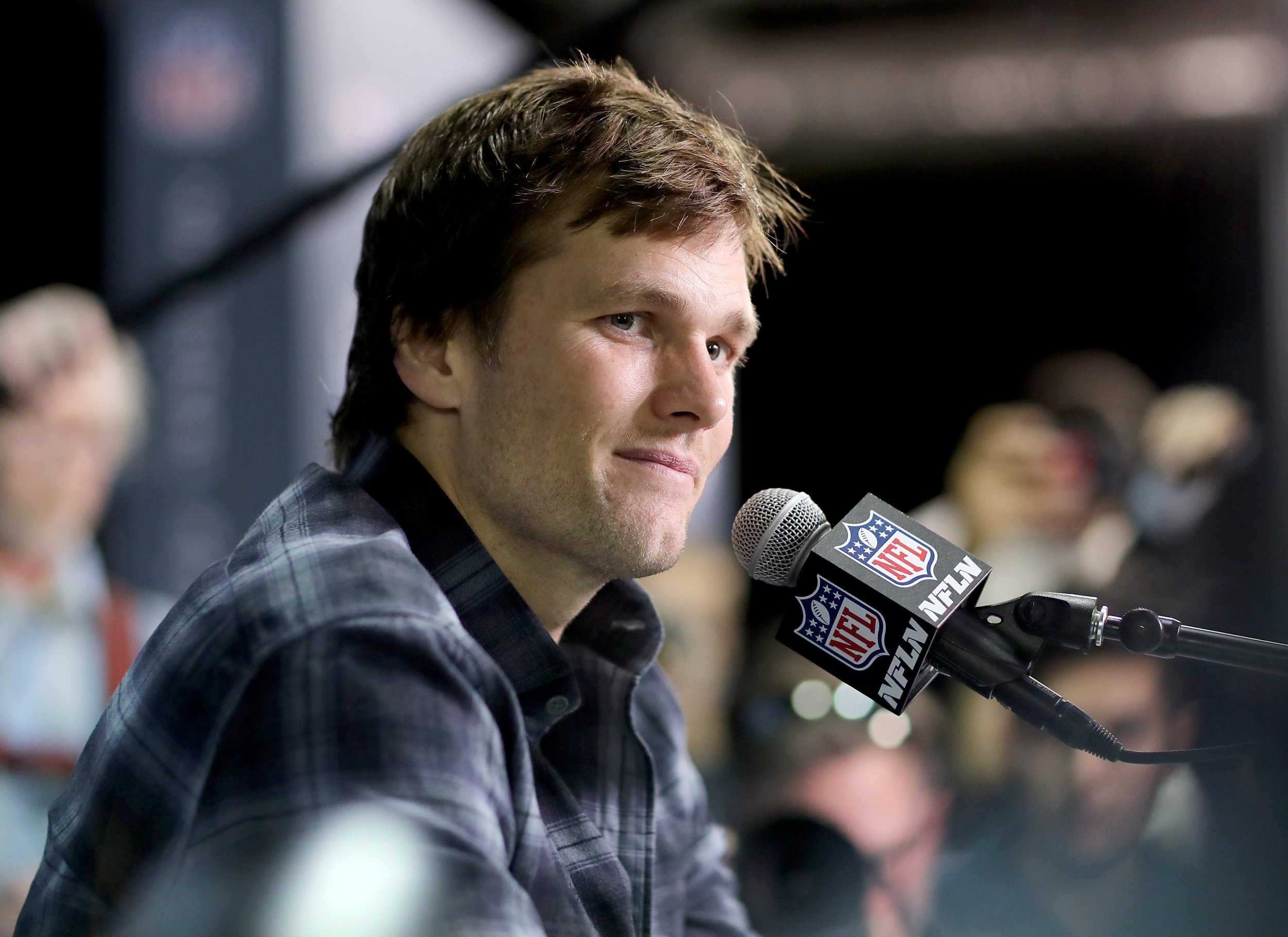 We still don't know who will win the NFL MVP award set to be announced this weekend, but it seems New England Patriots quarterback Tom Brady is very prepared to take home the honor ahead of the Super Bowl on Sunday.
Brad E. Schlossman, an eagle-eyed reporter for Minnesota's Grand Forks Herald newspaper, spotted what appeared to be Brady's acceptance speech at a press event Thursday. He posted a picture to Twitter, which quickly went viral.
The picture snapped by Schlossman shows a man holding a portfolio with a sheet of text partially visible. That sheet is titled in all caps, "BRADY ACCEPTANCE SPEECH." From what is visible in the photo, the speech says he's "honored to be recognized as this year's recipient" before a hand blocks everything before the words "Press MVP Award." It's difficult to put together the context of the rest of the visible text, but Brady appears to do the obligatory act of thanking all the people who made "countless contributions" along the way.
Now, who knows, perhaps the speech was just a bit of preparation and the quarterback didn't actually win the MVP award. But Brady is widely considered to be the favorite for the regular season award, while the Los Angeles Rams' Todd Gurley had a good case as well. Should Brady actually win, it would be the third of his career and only Peyton Manning, at five, would have more. The honor is scheduled to be announced at 9 p.m. Saturday.
Brady will be going for his sixth Super Bowl win Sunday when he and the Patriots face off against the Philadelphia Eagles. New England is expected to win as 4.5-point favorites over Philly, who will be starting back-up quarterback Nick Foles after Carson Wentz (himself an MVP candidate at the time) was injured in December.
If the Patriots do win the Super Bowl, there's a pretty good chance he'll win the game's MVP award for a record fifth time. Now, if the speech for that award leaks ahead of Sunday, then we'll really have something to talk about.