Four Super Bowl Rings on Hand, Tom Brady Fist Pumps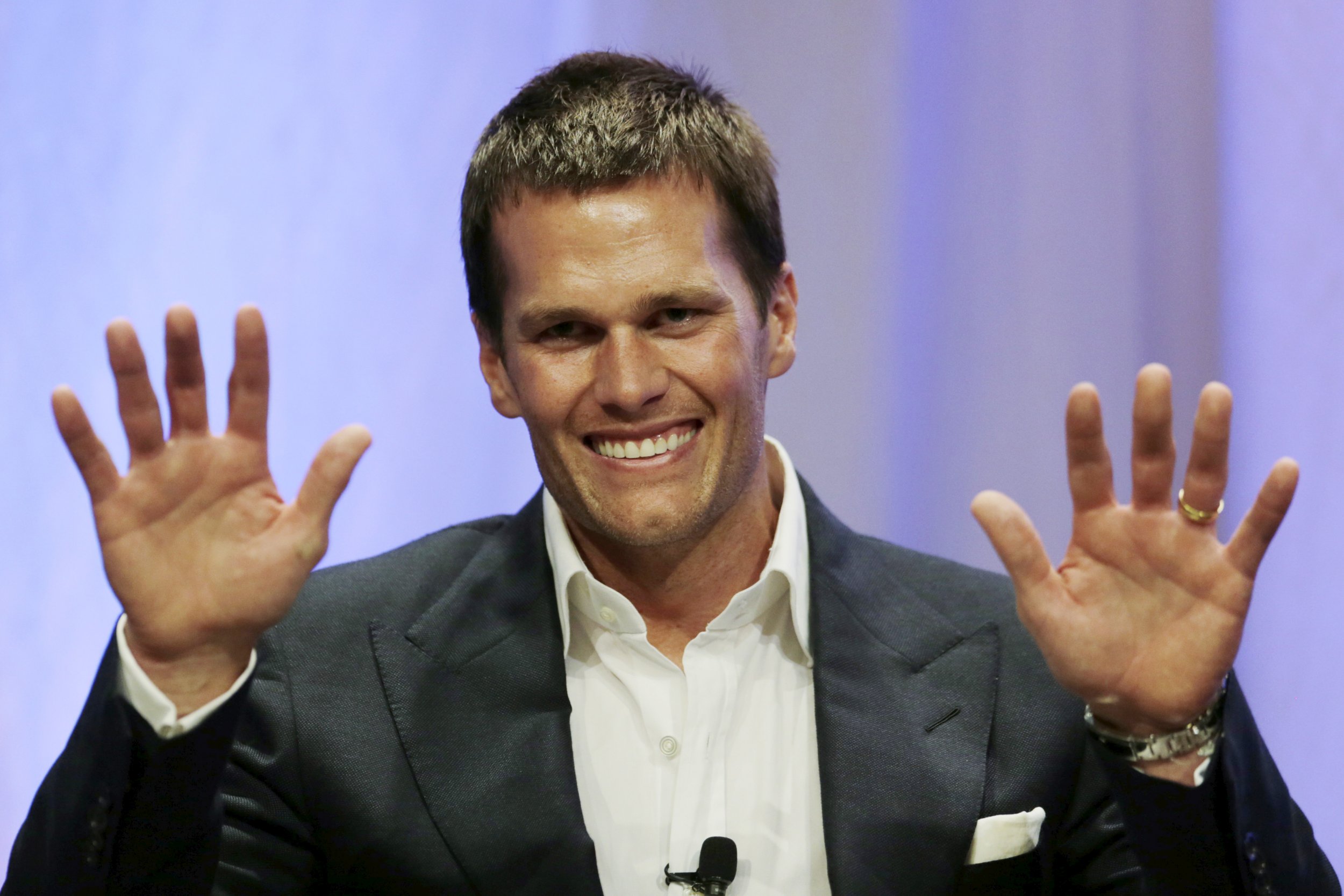 The New England Patriots received their Super Bowl rings on Sunday. The rings contain 143 diamonds and are cast in white gold. On one side, they read, "Do your job"; on the other is that last name of the team's owner, Robert Kraft.
The event was star-studded, as would be expected, and just about the entire organization was on the dance floor. The tight end Rob Gronkowski tried just about every dance move invented, and at one point Kraft started dancing to Drake while surrounded by players. He also hung out with Wiz Khalifa for part of the party.
The team's star quarterback, Tom Brady, also tried his hand at dancing, and he put on all four of his Super Bowl rings at once and started fist pumping (as anyone would do while wearing four gigantic diamond rings, of course.)
Earlier this spring, Brady took time off to play golf with Michael Jordan. With all these leisurely activities, looks like Brady is none-too-worried about the four-game suspension he earned for his role in Deflate-gate.