Is Tom Brady Retiring? Patriots QB Says on Instagram He Has 'More to Prove' and Hints He Will Be in the NFL Next Season
Tom Brady has hinted retirement is far from his mind, suggesting he still has a lot to prove in the NFL.
Speaking after the New England Patriots' 20-13 defeat against the Tennessee Titans in the wild-card playoff on Saturday, the six-time Super Bowl winner said it was "hopefully unlikely" he would retire in the offseason.
On Wednesday, Brady expanded on the topic with a lengthy post on Instagram, in which he thanked Patriots fans for their support.
"In both life and football, failure is inevitable," he wrote.
"You don't always win. You can, however, learn from that failure, pick yourself up with great enthusiasm, and place yourself in the arena again. And that's right where you will find me. Because I know I still have more to prove."
Brady's future has been subject of speculation for years, but the guessing game over his next move has been dramatically ramped up this season.
For the first time in his career, Brady could walk away from the Patriots. He is set to become a free agent on March 18 and the Patriots can't assign him a franchise tag.
That allows the California native to dictate his future and explore the market if he chooses to do so.
Speaking on NFL on FOX on Sunday, Jay Glazer suggested that after years of keeping a lid on his financial expectations to allow the Patriots to retain a degree of flexibility, Brady will not give the franchise a "hometown discount".
According to Glazer, the veteran quarterback could command an annual salary of between $25 million and $30 million, perhaps even higher.
Brady will turn 43 in August but has previously stated a desire to play until he is 45. He's unlikely to be short of suitors, should he opt to embark on a free agent tour.
After the loss to the Titans, the 42-year-old suggested the future was "impossible to predict" and Patriots coach Bill Belichick was similarly tight-lipped when he spoke to reporters on Sunday afternoon.
"Any decision made is not an individual decision," he said, as per ESPN.
"There are other people involved. [...] One person can't just decide what everybody else is going to do. [...] There's a lot of time, thought and effort and communication that goes into that. Now is not the time."
Patriots owner Robert Kraft was far more direct when he spoke to Peter King of NBC Sports earlier this week.
"Before the season started it was very important to Tom that he be free to do whatever he wanted at the end of the year,
"Anyone who's done that has earned the right to control his future after 20 years. And you know, my hope and prayer is number one, he plays for the Patriots. Or number two, he retires. He has the freedom to decide what he wants to do and what's in his own best personal interest."
Brady threw 24 touchdown passes with a 60.8 percent completion ratio during the regular season, respectively his worst figure since 2003 and the joint-third-worst in his career.
His 6.6 yards per attempt is the second-worst since he came into the NFL and his QBR was the lowest since the metric was first recorded in 2006.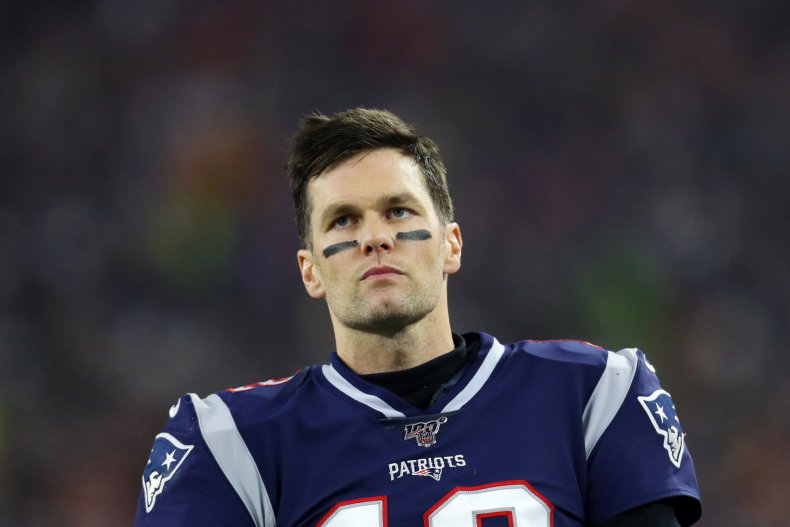 Is Tom Brady Retiring? Patriots QB Says on Instagram He Has 'More to Prove' and Hints He Will Be in the NFL Next Season | Sports