Is Tom Brady Too Old? Nickell Robey-Coleman Says 'Age Has Taken Its Toll' on Patriots QB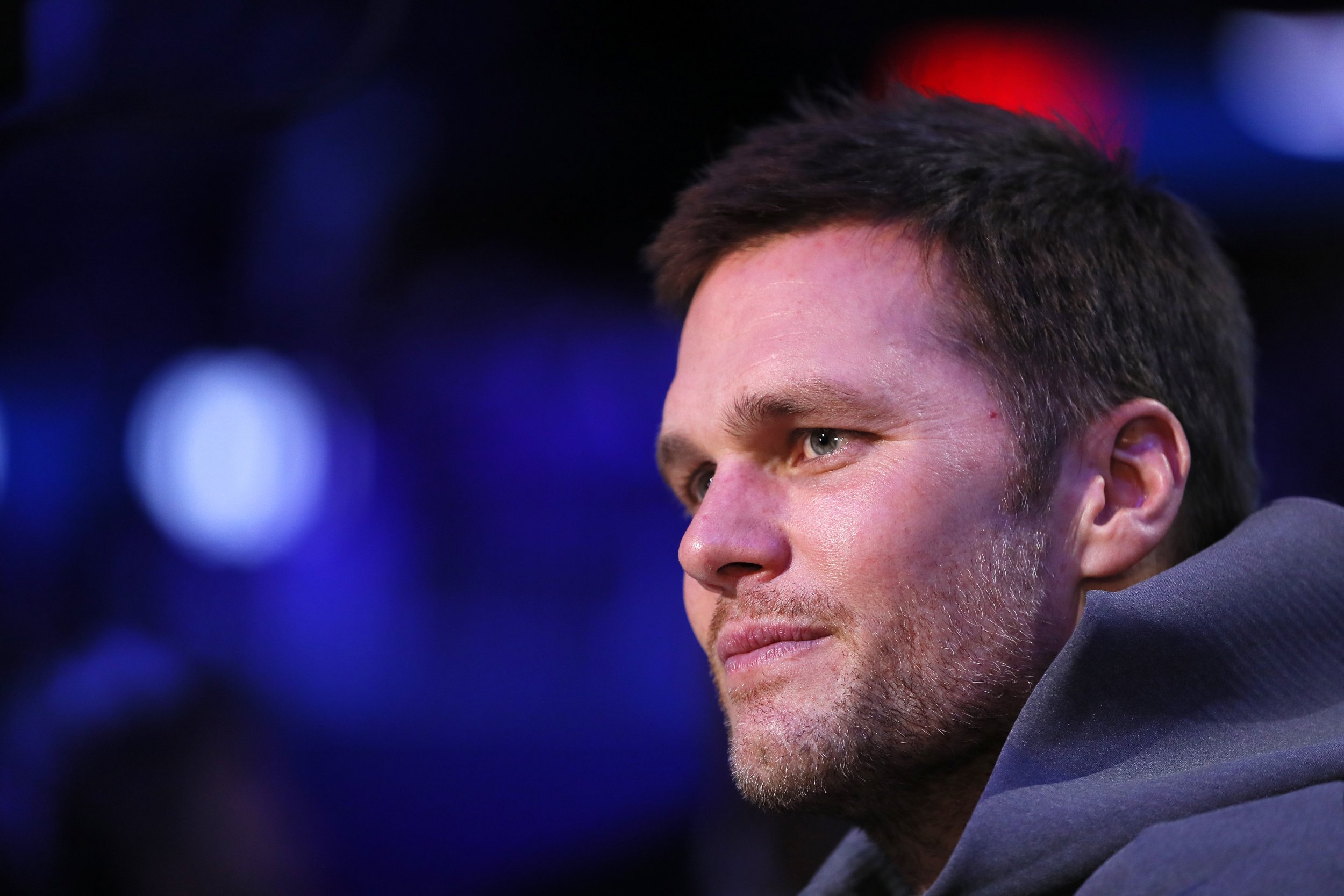 Tom Brady could become the oldest quarterback to win a Super Bowl on Sunday but Los Angeles Rams cornerback Nickell Robey-Coleman believes Father Time has finally caught up with the New England Patriots star.
The five-time Super Bowl winner has never made a mystery of his desire to play until he's 45 and his longevity has long been hailed as arguably his greatest asset.
Brady will turn 42 in August and would overtake Peyton Manning as the oldest quarterback to ever win a Super Bowl if the Patriots beat the Rams in Atlanta.
"Age has definitely taken a toll," Robey-Coleman told Bleacher Report.
"For him to still be doing it, that's a great compliment for him. But I think that he's definitely not the same quarterback he was."
Robey-Coleman, who was at the center of a controversial no-call pass interference in the NFC Championship Game, added that Brady could still do everything he has done throughout his career but was doing so less frequently.
"Movement. Speed. Velocity. Arm strength. He still can sling it, but he's not slinging it as much. Whatever he was doing—because of his age and all that—he's not doing as much of that anymore," he explained.
"He's still doing the same things; he's just not doing as much of it. And sometimes, it's not the sharpest. But it still gets done."
If the five-time Super Bowl champion was annoyed by Robey-Coleman's criticism, he certainly did not let it show. "Yeah, I don't have much to add," he said during Super Bowl Opening Night at State Farm Arena in Atlanta on Monday.
Earlier this week, Brady insisted there was "zero chance" of him retiring after the Super Bowl, regardless of whether the Patriots come out on top on Sunday.
"I've said that for a long time," Brady said during an interview with ESPN's Jeff Darlington.
"I feel like I'm asked that a lot, and I feel like I repeat the same answer. But no one believes me."
Brady threw for 29 touchdowns and 11 interceptions in the regular season, respectively the lowest number of touchdowns and the highest number of interceptions since the 2013 season.
Meanwhile, his 97.7 passer rating was the lowest since 2014.
However, despite throwing only two touchdown passes, he has looked at his mercurial best in the playoffs. Brady engineered a 75-yard winning drive in overtime, despite facing a third-and-10 play three times, as the Patriots beat the Chiefs in Kansas City to become the first team in five seasons to win the AFC Championship on the road.
Super Bowl LIII will be Brady's ninth appearance in the big game, more than any other NFL franchise in history, except for the Patriots themselves. Should New England beat the Rams, Brady would become the first player in NFL history to win six rings and will have won more Super Bowls than any other franchise, bar the Patriots and the Pittsburgh Steelers.
However, Robey-Coleman urged the Rams to embrace the chance of playing the game, rather than their opponents on Sunday.
"Don't fear, don't fear, don't fear beating the giant," he said. "Don't fear beating the GOAT. Don't fear it. Embrace it. Embrace it. Take it in—while you're doing it."