Tom Brady Retirement Sparks Avalanche of Gisele Bündchen Memes, Jokes
Tom Brady has announced his retirement from the NFL after 23 seasons and while some have rushed to congratulate him for his achievements in the game, which have led to him being dubbed the G.O.A.T. (Greatest Of All Time), others have joked that he would be wanting to win his ex-wife back.
It isn't the first time that Brady has said he was retiring. This time last year he announced that he would be giving up the game, only to reverse the decision eight weeks later. Within a few months, there were reports that his 13-year marriage to Gisele Bündchen was on the rocks. The two filed for divorce in October.
Many now believe that Brady will be making moves to restore his marriage just months after their divorce was announced. Memes immediately flooded social media about Brady and Bündchen's would-be reconciliation.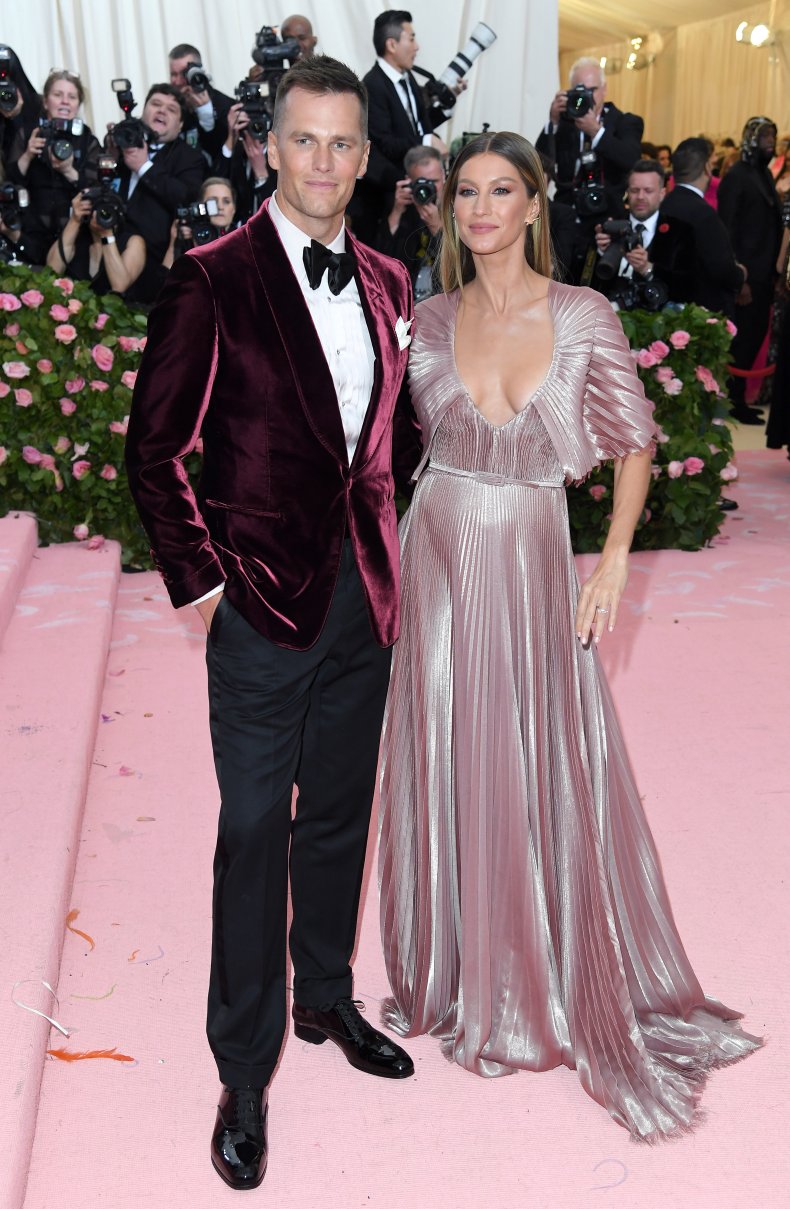 One has a clip of a man running on which the face of Brady had been superimposed, with a caption to the video reading: "Tom Brady running back to Gisele after his retirement."
Another Twitter user posted a video clip of a defendant singing about how they are sorry for their misdemeanors from the stand, captioning the post: "How Tom Brady going back to Gisele Bündchen after his second retirement."
A third person shared a clip of Leonardo DiCaprio giving a speech as Jordan Belfort in The Wolf of Wall Street accompanied by the caption: "Tom Brady exactly one month from now after his plan to get Gisele back doesn't work."
In the clip, DiCaprio says "I'm not leaving" along with some other colorful language.
Brady announced his retirement for a second time in two years on Wednesday morning, in a video that he posted on his social media pages.
After the fanfare of 12 months ago, Brady decided to make his announcement a little more low-key this time around.
Brady told fans: I'll get to the point right away. I'm retiring, for good. I know the process was a pretty big deal last time and when I woke up this morning I figured I'll just press record and let you guys know first.
"It won't be long-winded. You only get one super emotional retirement essay and I used mine up last year, so really thank you guys so much to every single one of you for supporting me, my family, my friends, my teammates, my competitors, I could go on forever, there's too many.
"Thank you guys for allowing me to live my absolute dream."
With his voice beginning to crack a little, Brady added: "I wouldn't change a thing. Love you all."
While the chance of reconciling with his ex-wife is up in the air, Brady already has the next decade of his life planned out after he signed a 10-year, $375 million deal with FOX Sports to be part of their NFL team.
It is expected that he will be ready to take on this role at the start of the next season.
Do you have a tip on a sports story that Newsweek should be covering? Do you have a question about the NFL? Let us know via entertainment@newsweek.com.