Is Tom Brady Retiring? Patriots QB Still to Commit to Playing in 2018
Tom Brady has still not committed to playing in 2018, fueling speculation the New England Patriots quarterback might be near retirement.
Throughout his career, the 40-year-old has repeatedly discussed the possibility of playing well into his fifth decade, but that determination could be wavering.
While the consensus remains that Brady will be back when the new season begins on September 6, sources close to the player have admitted his future was yet to be decided.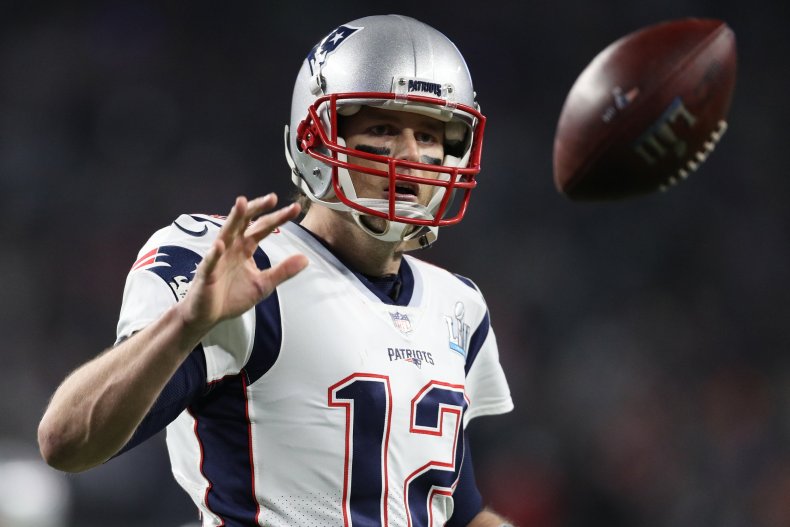 "My money would be on him playing football for the foreseeable future, but what goes on away from the football field, I don't know," a source was quoted as saying by ESPN. "I don't know."
Brady will turn 41 a month before the beginning of the regular season, and has previously stated his desire to play for another four years.
However, those close to him have warned that while his desire to continue playing was undoubtedly, circumstances could change quickly.
"I believe he's going to be there," a source said, as reported by ESPN. "However, having said that, we're dealing with a human being. Things can change. But I do believe he will be playing."
Earlier this week, Brady missed out the beginning of the Patriots' pre-season program as he was on holiday in Qatar with his family. New England are unlikely to see much of the five-time Super Bowl winner in pre-season, as Brady is expected to spend more time with body coach Alex Guerrero.
Missing part of offseason training is not unusual for Brady, who did exactly the same thing for three consecutive years from 2008.
While it is not unusual for players to decline to formally commit to playing the upcoming season, there have been cases of players announcing their retirement shortly before the beginning of training camp.
In 1999, Barry Sanders did exactly that, taking everyone at the Detroit Lions by surprise.
The Patriots have banked on Brady's desire to play well into his 40s, so much so that opted to trade Jimmy Garoppolo—14 years younger than Brady—to the San Francisco 49ers in October last year.
New England has already a potential sizable headache to deal with in the shape of Rob Gronkowski, who has also declined to commit to football ahead of the coming season.
The tight-end's future has been subject to speculation since he admitted he was contemplating retirement after the Patriots lost the Super Bowl against the Philadelphia Eagles in February.
Gronkowski missed the Patriots's first training session of the season on Monday, and while attendance to the first day of the workout sessions is voluntary, his absence suggests he still has not made his mind up about his future.
Earlier this month, ESPN reported sources close to the player hinted Gronkowski was "pretty certain" he would come back—as long as Brady remains with the team.
However, the sources also admitted the situation was complicated by a difficult relationship with coach Bill Belichick, who has reportedly questioned whether Gronkowski remains fully committed to the cause after admitting he had considered retiring.