'The GOAT': Best Twitter Reactions as Brady and Patriots Win Sixth Super Bowl
Tom Brady and the New England Patriots rewrote NFL history yet again as they beat the Los Angeles Rams 13-3 in Super Bowl LIII in Atlanta.
The 41-year-old became the first player to win six Super Bowls and the oldest starting quarterback to win the Super Bowl, beating a record set by Peyton Manning in Super Bowl 50.
Meanwhile, the Patriots are now tied with the Pittsburgh Steelers as the most successful franchise in league history and Bill Belichick became only the third coach to win six NFL championships after George Halas and Curly Lambeau.
It didn't take long for Brady's sixth Super Bowl triumph to be celebrated on social media, where the honor of greatest player of all time was bestowed onto him almost unanimously.
On Sunday night, the Patriots quarterback completed 21 of his 35 attempted passes for 262 yards and one interception.
The 29-yard completion to Rob Gronkowski set up Sony Michel for a two-yard touchdown, which was the only touchdown of the game and marked Brady's sixth game-winning drive in the final period or overtime of a Super Bowl. By comparison, since 1970 no other quarterback has put together more than six game-winning drives in the postseason.
With the 21 completions in the game, Brady has now completed 256 passes in Super Bowl history, more than twice as many as Manning, who is second on the list with 103 completions.
Brady and the Patriots were not at their vintage best during the regular season and some had expressed doubts over whether the four-time Super Bowl MVP could lead the franchise to another title.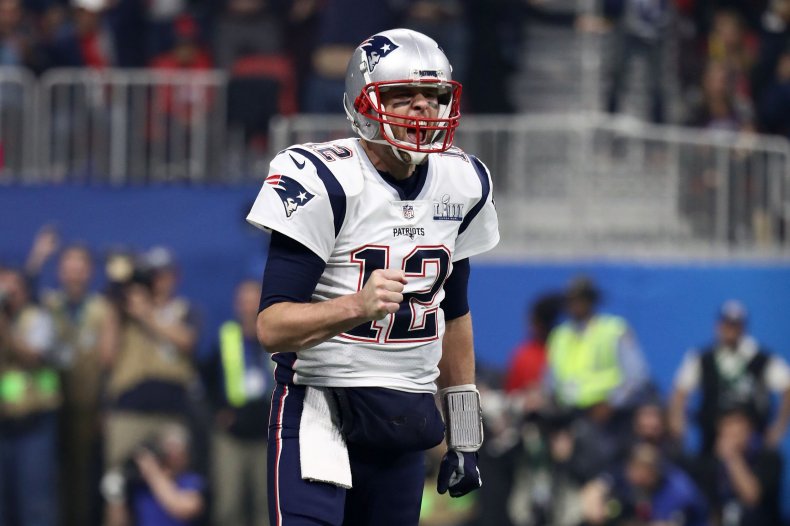 However, the California native and the Patriots played their best football of the season in the playoffs, thrashing the Los Angeles Chargers before becoming the first team in five years to win the AFC Championship Game on the road as they beat Kansas City.
The win over the Chiefs made the Patriots only the third team in NFL history to reach the Super Bowl in three consecutive seasons and they did not miss the chance to avenge the loss from Super Bowl LII.
"It means a lot," Brady told ESPN. "There's been a lot of guys that are a part of this journey, with this team, and it's just been so fun to be a part of it. You just do your best every day. It's a challenging football environment, the pressure's always on for moments like this because you have to rise to the occasion."
Brady will be 42 in August and last week he dismissed the suggestion of retirement, insisting there was "zero chance" Super Bowl LIII might be his final game and reiterating his goal of playing until he's 45. If he does so, he might rewrite NFL history for a while longer.