Tom Brady Thinks He Can Play Until 50, as Long as Wife Gisele Bundchen Lets Him
Tom Brady thinks he can do something else that's never been done before, as long as it's OK with his wife.
The legendary Tampa Bay Buccaneers quarterback said he believes he can play until he's 50 when asked by teammate Rob Gronkowski on their web series Tommy and Gronky.
George Blanda holds the record for the oldest player in NFL history, but he retired at 48 in 1975. Brady, who turned 44 last month and is playing in his 22nd NFL season and second with the Buccaneers, said he has been asked a lot about whether he can become the first pro football player to play at 50.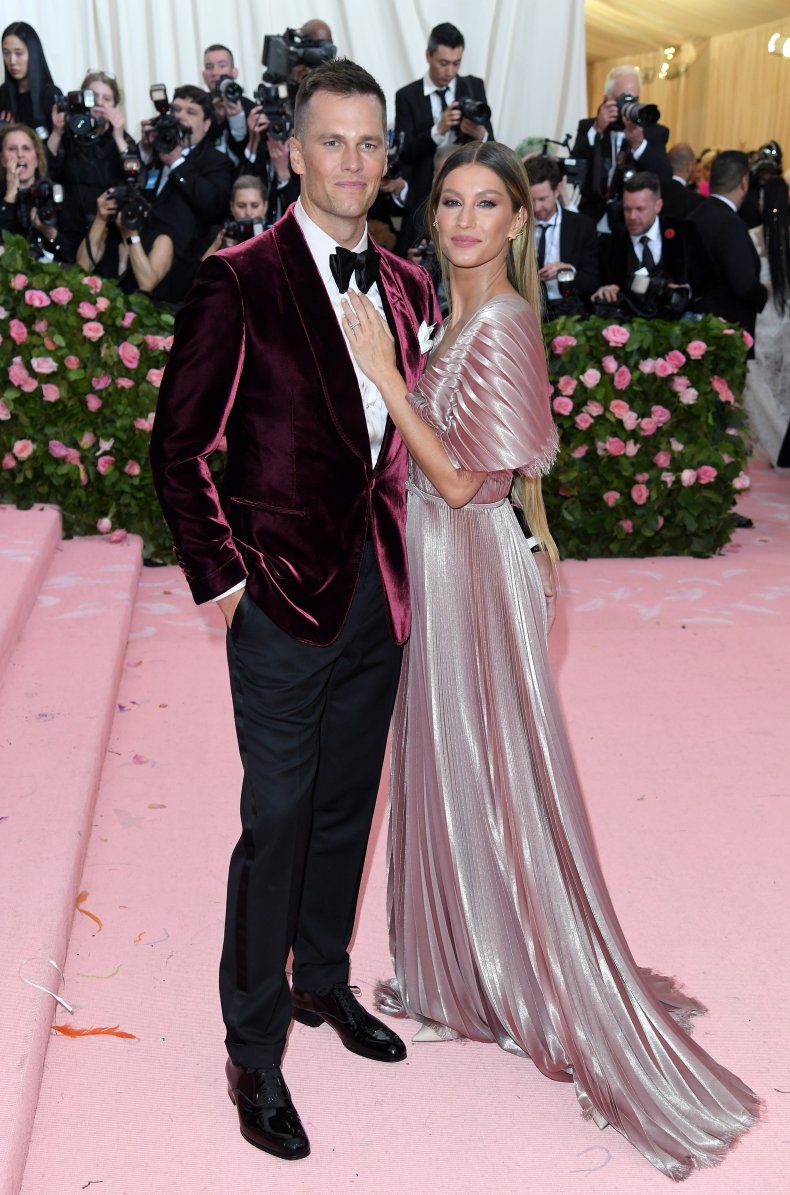 Brady had previously deflected the question when asked if he could play until 50. But given how he feels, and his setup in Central Florida, he thinks he can do it.
"It seems to be a really hot question lately," Brady said. "I don't find [playing] so difficult. Plus in Florida, it's a retiree state, so I think I can glide into retirement. I think I can. I think it's a yes."
Based on his Week 1 performance, Brady looks like he could play at least six more seasons. He was 32-for-50 with 379 yards and 4 touchdown passes and took the Buccaneers down the field for a game-winning field goal on their final drive in their 31-29 win over the Dallas Cowboys.
But Gronkowski, who has been Brady's teammate since 2010 first with the New England Patriots and then in Tampa Bay, asked an important follow-up question: Whether Brady's wife, and longtime model and businesswoman Gisele Bundchen, would let him play until he's 50.
"That is a way better question," Brady responded, before addressing Gisele directly and saying "you'd let me. You'd let me do anything as long as I'm happy."
Brady will turn 50 on August 3, 2027.
Becoming the oldest player in NFL history, and breaking the record for most games played, are about the only records Brady has left to shoot for on his quest for ultimate GOAT status. He already holds the record for most quarterback starts (300) and wins (231), touchdown passes (585), Super Bowl wins (7) and will undoubtedly set the record for games by a non-kicker and most passing yards this season as long as he stays healthy.
Morten Andersen holds the record for most games (382), but Brady is tied with Brett Favre for second-place among non-kickers and will tie Jerry Rice this week when the Buccaneers host the Atlanta Falcons. Brady trails all-time yards leader Drew Brees by 775 yards and is on pace to pass Brees when the Buccaneers play in New England for Brady's first game at Gillette Stadium as a visitor October 3.