Tom Brady Fans Accuse Gisele Bündchen of 'Holding Him Back' Amid 2-0 Streak
Tom Brady is back on form and many fans on social media didn't hold back on what they see as the reason for the turnaround—his divorce from Gisele Bündchen.
The 45-year-old Tampa Bay Buccaneers quarterback had suffered a torrid start to the season, winning only two of the first seven games, as his personal life began making more headlines than his sporting ability.
Brady announced his retirement at the end of last season, but changed his mind just 40 days later, much to the reported annoyance of Gisele after he had made a commitment to her and their children that they would come first after his long, stellar career.
The seven-times Super Bowl winner was looking a shadow of his former self, with many trolling him about his retirement reversal before he announced, along with Gisele, that they were divorcing after 13 years of marriage.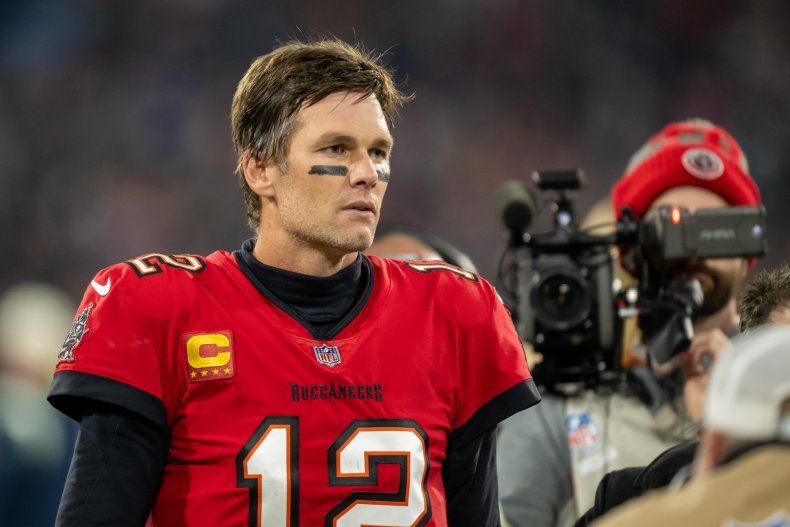 Since that upheaval in his personal life all came out, Brady has been undefeated in two games and fans are saying very clearly that there is no "coincidence" about this return to form.
Despite Gisele being by his side for his seven Super Bowl wins and the many triumphs throughout his career, she has supposedly now become the reason why he's winning again, but this time for different reasons.
Taking to Twitter, many took delight in pointing this out, with one tweeting: "Tom Brady really 2-0 since getting divorced lmaooo man's got a clear mind now."
Another added: "Tom Brady been balling all year but he's 2-0 since the divorce coincidence?"
While a third thought that Gisele has been to blame for Brady's poor form, tweeting: "Tom Brady now 2-0 since divorcing Gisele she was clearly holding him back."
Plenty of others wanted to add their thoughts on the situation, with a third tweeting: "Tom Brady is 2-0 since becoming a single man. I'm just sayin..."
This was echoed by another, who wrote: "Brady finally got rid of that major distraction and has returned to form!"
There seemed to be a general consensus that Brady was back to his best with one Twitter user summing up the feeling with: "Tom Brady is 2-0 since the divorce. It's safe to say the GOAT is back."
Amid intense speculation about his personal life in the weeks before his announcement, there were many who believed that this was a season too far for Brady—but now it would seem that opinions have changed and he is being hailed as the greatest once again.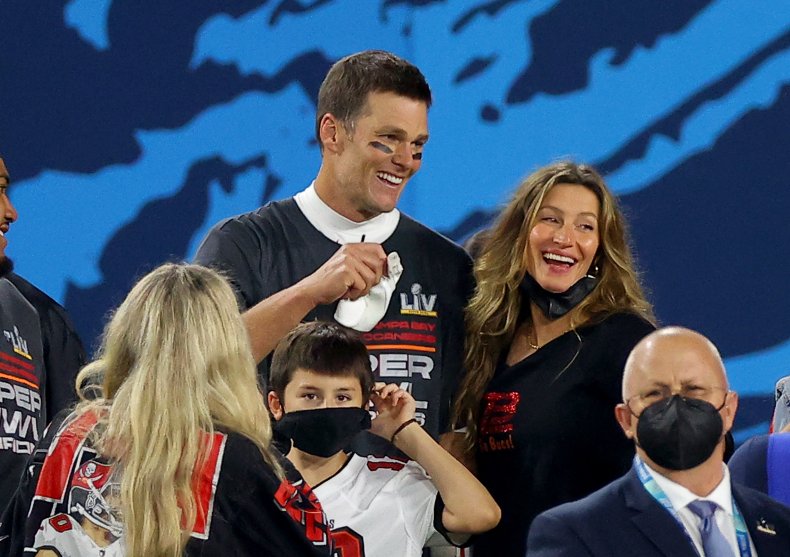 The Tampa Bay Buccaneers quarterback and former Victoria's Secret angel, 42, confirmed the news of the split in lengthy statements posted to their Instagram Stories on October 28.
"In recent days, my wife and I finalized our divorce from one another after 13 years of marriage. We arrived at this decision amicably and with gratitude for the time we spent together," Brady began. "We are blessed with beautiful and wonderful children who will continue to be the center of our world in every way. We will continue to work together as parents to always ensure they receive the love and attention they deserve."
He continued: "We arrived at this decision to end our marriage after much consideration. Doing so is, of course, painful and difficult, like it is for many people who go through the same thing every day around the world. However, we wish only the best for each other as we pursue whatever new chapters in our lives that are yet to be written."
"And we kindly ask for privacy and respect as we navigate what is to come in the days and weeks ahead," the California native concluded. "Thank you."
Do you have a tip on a sports story that Newsweek should be covering? Do you have a question about the World Cup? Let us know via entertainment@newsweek.com.