Tom Brady vs Colin Kaepernick: Super Bowl LV Conjures QB Political Debate
Colin Kaepernick's name rarely surfaces during the middle of football season unless an NFL team is having a quarterback crisis. His name usually comes up during the offseason, protests against police brutality and whenever athletes of any sport kneel for the national anthem.
Not long after the Tampa Bay Buccaneers won the NFC Championship game on Sunday, Kaepernick's name arose once again. Not for his prowess as a quarterback, but his stances that were deemed political in nature.
The Buccaneers are led by quarterback Tom Brady, who played for the New England Patriots the last 20 years before leaving for Tampa last offseason. Brady has been viewed as a conservative, but he hasn't really been vocal about it one way or another. He used to play golf with Donald Trump long before he was President Donald Trump—as far back as 2005 when George W. Bush was the president. Trump, as president, was vocal against those who knelt during the national anthem, especially Kaepernick.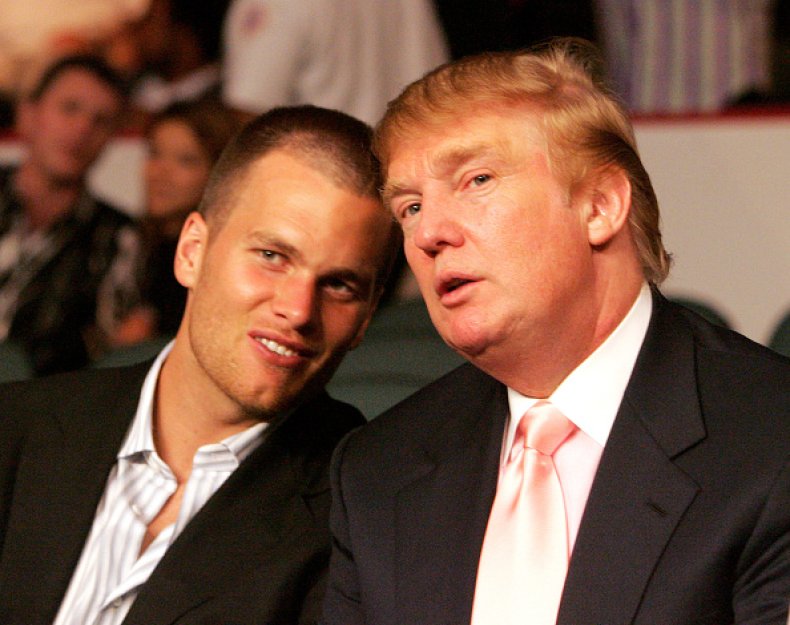 So after Brady won his 10th conference championship and advanced to his 10th career Super Bowl, a statement was posted on social media how fans can differentiate, or separate, political views between Brady and Kaepernick.
"Funny how people can separate Tom Brady's politics from his game, but struggle to do the same when it comes to Kaepernick," Ahmed Ali wrote.
This sparked a day of activity on Twitter with many folks continuing their support for Kaepernick, but many more who said they supported Brady—even if they didn't like the Tampa Bay quarterback for either his success or political leanings.
Brady has won six Super Bowls, which meant six invitations to the White House to celebrate the achievement. Brady skipped a White House visit during the Obama presidency, and he skipped another to see his old golfing buddy Trump. Brady made all three trips while George W. Bush was president.
Before the comments that sprayed across the political spectrum, here are some pure football numbers that separate Brady and Kaepernick.
Kaepernick has a career regular-season record of 28 wins and 30 losses—32 wins and 32 losses when playoffs are included. Brady has more playoff wins (33) than Kaepernick has total wins in his career. Brady's career record is 259-75, including the playoffs.
Brady has played in 14 conference championship games, which is double the amount of Joe Montana—who is second with seven conference title games.
Kaepernick played in the NFL from 2011-16, playing in one Super Bowl after the 2012 season (a 34-31 loss to Baltimore). Brady has played in nine Super Bowls, winning three of them before Kaepernick entered the league and winning two more after Kaepernick's departure.
When it comes to their football careers, it's hard to even compare them as Brady is now widely considered one of the best—if not the absolute best—quarterback who ever played. Brady has won Super Bowls during the administrations of two Republican presidents (George W. Bush and Trump) and one Democrat president (Barack Obama). Should he win another Super Bowl on February 7 at his home stadium in Tampa, he'd win another under a fourth president (Democrat Joe Biden).
Making the Super Bowl is tough, even if Brady has seemed to make it look easy. Of his nine previous Super Bowl appearances, only two of those came during the eight-year Obama presidency. Brady had four appearances during the Bush presidency, two while Obama was in the White House and three during Trump's four years. Now he's making his first under the Biden administration.
Here is what Twitter had to say about the Brady-Kaepernick political segment Monday.