Tom Cruise and 'Bourne Identity' Director Partner With NASA and SpaceX to Shoot Movie in Outer Space
Action director Doug Liman and actor Tom Cruise are planning on making a film in outer space. Both NASA and Elon Musk's private space agency, SpaceX, are involved with the production. It would be the first Hollywood film to be made in outer space.
Liman, director of The Bourne Identity, has previously worked with Cruise on the sci-fi thriller Edge of Tomorrow and the Barry Seal biopic American Made. According to Deadline, Liman is working on writing the first draft of the screenplay. NASA administrator Jim Bridenstine confirmed the existence of the production in a May tweet.
"NASA is excited to work with @TomCruise on a film aboard the @Space_Station," Bridenstine wrote. "We need popular media to inspire a new generation of engineers and scientists to make @NASA's ambitious plans a reality."
Newsweek reached out to Creative Artists Agency, which represents both Liman and Cruise, for comment. A representative was not immediately available for comment. Newsweek also reached out to SpaceX for comment. This story will be updated with any response.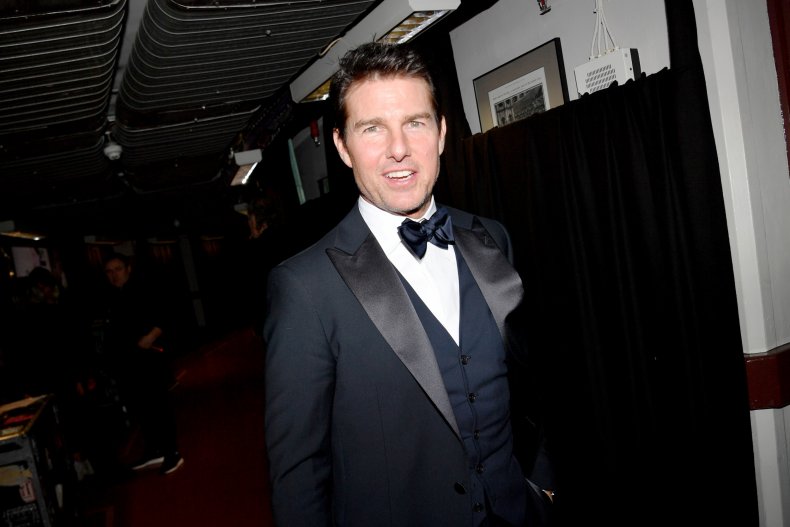 While the title of the film has not been formally announced, Liman's IMDb profile includes the listing of an upcoming film called Luna Park, in which "a group of renegade space workers venture to the moon to steal an energy source." Liman and Cruise are both named as being attached to the project, although there has been no official confirmation that Luna Park is the production expected to be filmed in outer space.
When production for the film will take off is also up in the air. Cruise is expected to start filming Mission: Impossible 7 with director Christopher McQuarrie sometime in 2020. The latest installment in the Mission: Impossible series was delayed by set and location closures caused by the coronavirus pandemic.
Liman is currently listed as being in post-production of his dystopian film Chaos Walking. Reshoots for the film occurred in 2019 after studio executives said the film was "unreleasable." Chaos Walking is expected to be released in January 2021.
Avatar director James Cameron said in 2018 that he had pitched an idea to Cruise concerning a movie filmed in space. "We had some ideas for the story," Cameron told Empire magazine, "but it was still conceptual."
Cruise is known for doing many of his own stunts in action films, including a scene in Mission: Impossible 6 where he broke his ankle jumping from one building to another. The footage made it into the final cut of the film, according to Cruise.
"I didn't want to do it again," Cruise said in a 2018 interview. "I knew instantly it was broken, and I ran past the camera. Got the shot—it's in the movie."