Tom Cruise Filmed 'Mission Impossible' in Hospital With Over 100 COVID Patients
Tom Cruise has come under fire for filming his latest Mission: Impossible movie in a hospital where there are coronavirus patients present.
The Hollywood star is making headlines in Europe for the scandal where it has been reported that an army of actors, crew and technicians have descended on the Italian capital for the seventh movie in the long-running franchise.
The historic Policlinico Umberto I hospital in Rome is being used as one of the locations for the action film with filming spotted on a first-floor balcony.
Italian newspaper La Repubblica reports that the crew were using a private elevator that had been allocated to the hospital's COVID-19 wards, withs workers describing the production as "chaotic."
"The other day the situation was really chaotic," a member of the hospital staff told the publication. "It is serious that at this dramatic time, in which the curve of infections is rising, we are hosting a Hollywood movie production."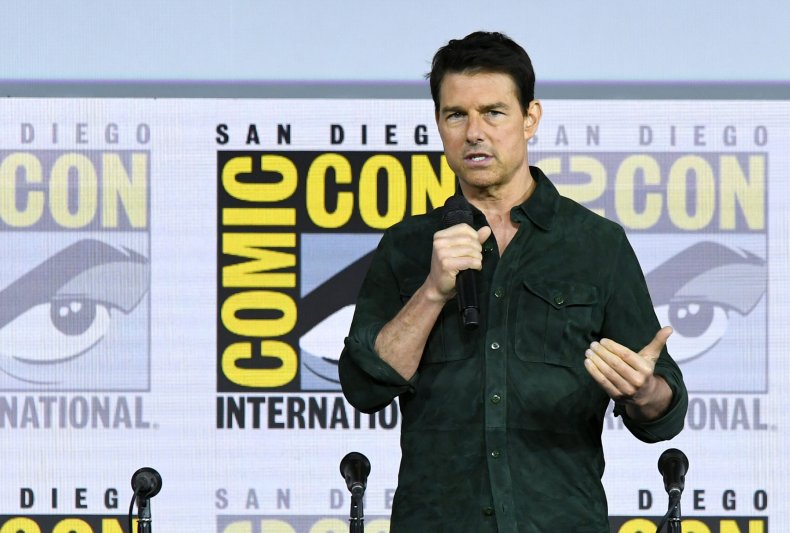 Italian medical union secretary-general Roberto Chierchia told British newspaper The Telegraph that the situation is "dangerous," confirming that there are at present 130 patients suffering from coronavirus and 12 in intensive care in the ward.
"In this context, it is dangerous and very irresponsible to have a film set here and we are angry with management," Chierchia said.
12 members of staff at Policlinico Umberto I have also tested positive in the last few days.
"We are one of the key hospitals in Rome in the battle against the virus," he added. "We are seeing a large number of new infections across Italy every day. To allow several days of filming inside a hospital does not seem normal."
Newsweek has reached out to Paramount Pictures for comment. A spokesperson previously confirmed to The Telegraph that filming took place in an administrative part of the building where health protocols were prioritized.
This is not the first time the Mission: Impossible 7's production has hit a snag with locals during filming.
Cruise was criticized by Norwegian workers' unions when he hired cruise ships to house the cast and crew while filming in the Scandinavian country.
The cruise line was reported to the local police over certain crew members not having the right work permits.
The actor previously spoke to Norway's Minister of Culture Abid Raja about renting the Hurtigruten watercraft before being reported to authorities.
It seems Cruise will stop at nothing to film in exotic locations, with the actor even lined up to be heading into space for a role in the near future.