Tom Cruise Is Going to Space and He's Taking NASA With Him
Mission: Impossible star Tom Cruise is planning to pioneer one of film's final frontiers by shooting a movie in outer space.
According to Deadline, Cruise is collaborating with Elon Musk's Space X and NASA to film in space. The film is still in the early stages, as no studio has signed on, and it will not be a Mission: Impossible film, but if the film is made on the International Space Station, it will be the first movie shot in space.
NASA Administrator Jim Bridenstine tweeted that the government agency was working with Cruise and hoped that a movie would inspire future generations to want to work for NASA. "NASA is excited to work with @TomCruise on a film aboard the @Space_Station! We need popular media to inspire a new generation of engineers and scientists to make @NASA's ambitious plans a reality," he wrote.
Even though Musk has not officially confirmed his involvement, according to The Guardian, he did reply to Bridenstine's tweet, saying that the movie "should be a lot of fun!"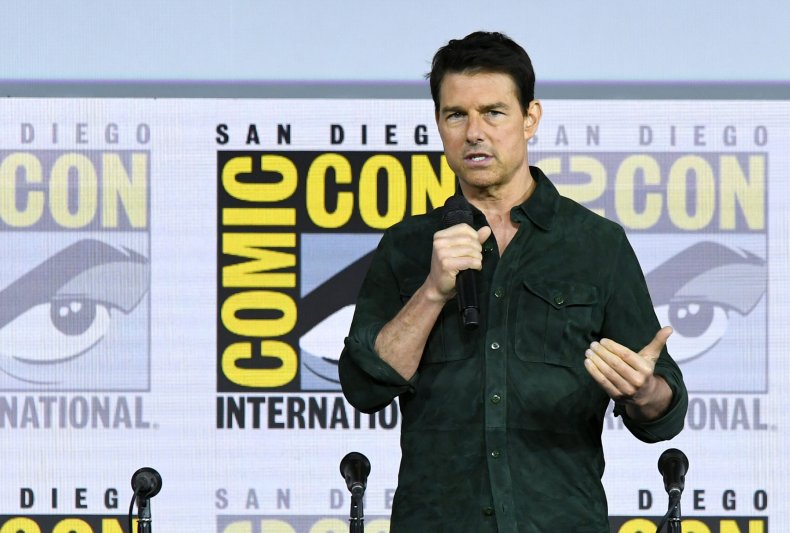 On Twitter, fans were excited about NASA joining Cruise for what would be one of the most ambitious movies in history. Some fans suggested coming up with zero-gravity martial arts, similar to The Matrix. YouTuber Tim Dodd (aka The Everyday Astronaut) also agreed with Bridenstine that having a movie filmed in space with Cruise would be inspiring for generations to come.
Author Amy Shira Teitel offered a humorous possible title for the film, making it a space spinoff of Top Gun.
Unfortunately, some people criticized NASA for getting involved with a major film production, calling the project "meaningless" and "embarrassing" for NASA. Some were more critical of Cruise. Science writer Sarah Olson tweeted that Cruise was the wrong choice to inspire new generations to want to study science and engineering, because there are already a number of white men working in STEM fields.
Cruise is regarded as one of Hollywood's most boundary-pushing actors, as he does many of his own stunts—even at the age of 57. According to Screen Rant, Cruise learned to fly a helicopter for a stunt scene in 2018's Mission: Impossible - Fallout. He's also the first actor to do his own HALO (High Altitude Low Opening) jump, which he pulled off for the same film.
While details about the NASA collaboration are sparse, Cruise is set to reprise his role as Maverick in this year's Top Gun sequel, which is in post-production according to IMDb. Cruise will also return as Ethan Hunt in the upcoming Mission: Impossible 7 and 8.