Tom Cruise's 'Mission: Impossible 7' Cruise Ship Reported to Police
In an attempt to film a movie in a pandemic, a Tom Cruise production has seemingly found the perfect solution—cruise ships.
The actor has hired a ship from Hurtigruten, a Norwegian cruise line, to use as a hotel for cast and crew while filming Mission: Impossible 7 in Norway. But the cruise line has now been reported to the local police over certain crew members not having the right work permits.
The Norwegian government previously announced that the cast and crew could skip the country's coronavirus quarantine rules in order to resume filming and stay on track for its November 2021 release date.
Now, two unions in Norway have reported the cruise line to authorities, saying that if the cruise shop is being used as a hotel, then the Filipino crew onboard require work permits.
Norweigan newspaper ITromsø reports that the the ship is docked in Hellesylt and the crew will mainly consist of Filipino workers.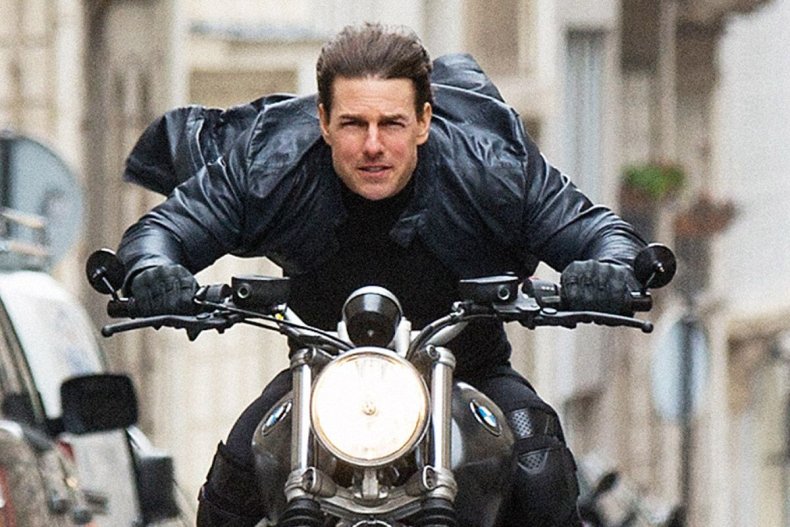 Two unions, Fellesforbundet and Sjømannsforbundet, believe this is illegal, and have reported Hurtigruten to the police for violating the Immigration Act.
"It is completely unsustainable that it should be possible to only dock a boat with a wage level down to NOK 29 per hour," Union leader Johnny Hansen told the Norwegian Seamen's Association.
Fellesforbund leader Jørn Eggum told VG: "It is not okay to use a ship that is to go in international shipping as a hotel in Stryn, close your eyes, and hope no one will find out that the employees are not close to the pay and working conditions that are statutory."
Both have stressed that that cruise ships acting as hotels outperform land hotels where many of their members are employed and that their intervention is not aimed at Filipino workers, but "greedy management."
Eggum added: "If the police or the labor inspectorate does not crack down on this, the government must intervene. It can be impossible to be Mission Impossible."
Newsweek has reached out to Hurtigruten, Cruise's representatives, Skydance Media and Paramount Pictures for comment.
Last month, Cruise spoke to Norway's Minister of Culture Abid Raja about renting the Hurtigruten watercraft. Per Norweigan publication VG, Raja told Cruise that Norway is"'looking forward to having [Tom] back," and said filming can take place without mandatory home quarantine first.
Cruise spoke about his love for the country during the call, saying: "It's a gorgeous country, I can't wait to get back there. I'm very excited, as is the whole crew, about coming back."
Norway provided the backdrop for some spectacular scenes for 2018's Mission: Impossible – Fallout. Fans may remember the protagonist scaling the sheer cliff face of Preikestolen, which is known as the Pulpit Rock, in English.