Tom Cruise's Best Movies: Where Does Mission: Impossible—Fallout Rank?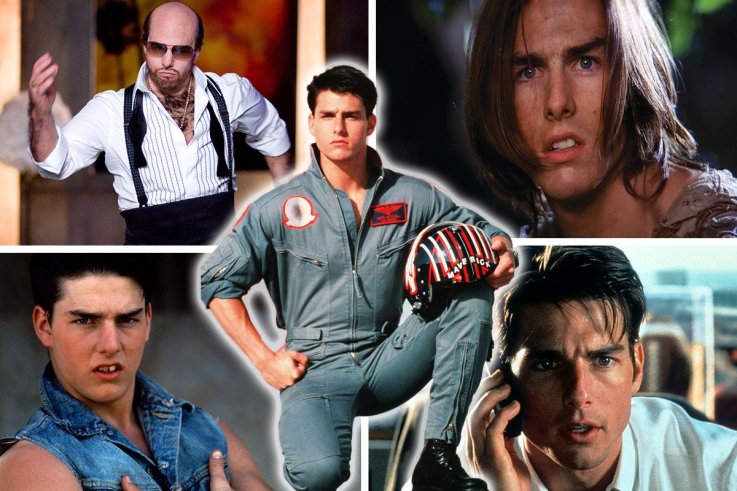 When it was announced Tom Cruise was reprising his role as Ethan Hunt in the Mission: Impossible franchise for the sixth time, the response was lukewarm.
On the one hand, the previous installment, 2015's Mission: Impossible—Rogue Nation, did well at the box office , grossing $121 million worldwide on its opening weekend.
But on the other hand, Tom Cruise is now 56 years old, getting on a bit for an action hero. He's long been associated with bizarre behavior and his total dedication to the Church of Scientology, making him less appealing as a star. And as much as sequels are seen as a safe money-making bet at the box office, not that many still remain fresh on their sixth outing.
But as it turns out, the naysayers were wrong. Mission: Impossible — Fallout isn't scheduled for release until July 27, but the reviews that have trickled out so far suggest that the movie has outdone even the most hopeful speculations.
IndieWire has called it "one of the best action movies ever made," praising brilliant action set-pieces and a return to form from Cruise. Time Out gave it five stars for the self-aware wit and sophistication on display from writer-director Christopher McQuarrie. The Telegraph raved over the movie's "pleasingly sinuous plot," which set up "the most eye-poppingly gorgeous action sequences ever shot."
This success is perhaps chalked up to McQuarrie's new approach to the franchise. "I've seen five of these movies and I don't know who Ethan Hunt is," he told Empire in 2017. "I put Ethan in a bunch of complicated moral quandaries, and I'm trying to find ways to connect them—and then, ironically, the way to connect them was through giant action scenes."
Whatever his secret, it's meant that Fallout has now become the highest-rated Mission: Impossible movie on Metacritic's database, which gives movies a mark out of 100 using weighted critic scores.
But how does the new movie stand up against Tom Cruise's entire back catalog, which spans almost 40 years and includes classics such as Minority Report and Jerry Maguire? Using Metacritic's data, we've listed Cruise's entire oeuvre, to see exactly where Fallout stands.