Are Aliens Real? Ex-Blink-182 Member Tom DeLonge Gets Serious About Exploring Unusual 'Phenomena'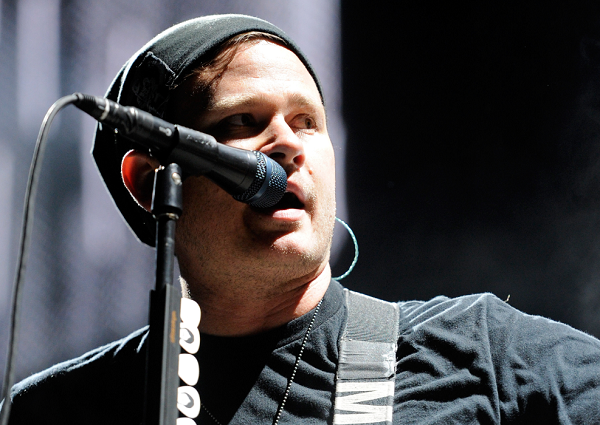 Former Blink-182 frontman Tom DeLonge has kicked his efforts to find and explore extraterrestrial life into overdrive. The singer and guitarist has had a longstanding obsession with aliens, extending back even before he sang "Aliens Exist" on the band's 1999 album, Enema of the State.
In fact, it was his deep-rooted passion for learning more about other beings and outer space that essentially led him to leave the music industry. When DeLonge officially left the band in 2015, it wasn't due to the the rocky relationship he had with bandmates Travis Barker and Mark Hoppus as much as it was his involvement with the first of nine young adult novels, a movie and his arts and science company, To The Stars.
On Wednesday, DeLonge went public with his passion project and announced during a live stream event the creation of the To The Stars Academy of Arts and Science, an institution that aims to learn more about "the outer edges of science" and unusual "phenomena." Working alongside former Deputy Assistant Secretary of Defense for Intelligence Chris Mellon, former Department of Defense and CIA scientific researcher Dr. Hal Puthoff and former CIA agent Jim Semivan, DeLonge's organization aims to explore the possibilities of life beyond Earth "without the restrictions of government priorities."
The company plans to use its research to "tell the story of the millennia" through feature films and "revolutionary technology" that will give viewers the opportunity to explore outer space and extraterrestrial beings.
"We believe there are transformative discoveries within our reach that will revolutionize the human experience, but they can only be accomplished through the unrestricted support of breakthrough research, discovery and innovation," the foundation's mission statement reads. "The team members all share a common thread of frustration and determination to disrupt the status quo, wanting to use their expertise and credibility to bring transformative science and engineering out of the shadows and collaborate with global citizens to apply that knowledge in a way that benefits humanity."
The company will raise money through crowdfunding to support its research and missions.
DeLonge had been working on the academy for years before he moved on from Blink-182, although he only first hinted at To The Stars during an interview with Rolling Stone in 2015.
"I couldn't tell the band I was working with people in the government," he said at the time. "That's another big part of this story. People think I want to just put out a novel and make a movie. I have 10 people that I'm working with that are at the highest levels of the Department of Defense and NASA and the military. Big shit, and no one knows this. I'm doing all this stuff already."