Inside Tom Ford and Richard Buckley's 35-Year Relationship
Richard Buckley, renowned fashion editor and husband of designer Tom Ford has died at the age of 72.
According to a statement released by designer and Nocturnal Animals director Tom Ford and seen by People, Buckley "died of natural causes after a long illness" on Sunday evening.
"It is with great sadness that Tom Ford announces the death of his beloved husband of 35 years, Richard Buckley," the statement said.
"Richard passed away peacefully at their home in Los Angeles with Tom and their son Jack by his side."
Who Was Richard Buckley?
Buckley was born in Binghamton, New York, but grew up around the world including stints in the U.S., France and Germany due to his family's military background. He attended the University of Maryland in Munich.
Buckley's career in fashion began as a journalist at New York Magazine in 1979 before moving on to esteemed publications including Women's Wear Daily and Vanity Fair.
He also enjoyed an illustrious career at international titles including as a contributing editor at Vogue Italia and rising to editor in chief of Vogue Hommes International.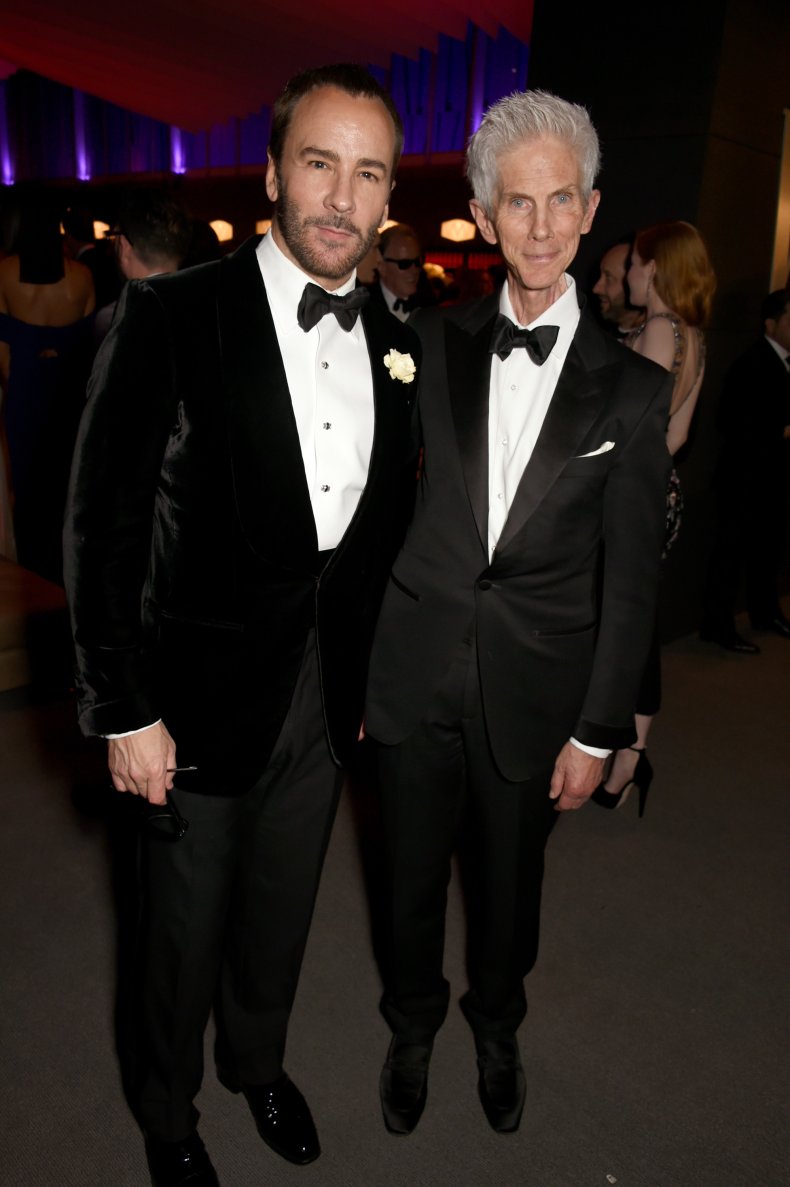 Tom Ford and Richard Buckley's Relationship
Buckley met Ford at a fashion show in 1986 while Buckley was working for John B. Fairchild's newest publication Scene.
They were together for 35 years and married in 2014, welcoming their son born via surrogate in 2012.
60-year-old Ford had previously talked of the moment they met and described it as "love at first sight."
Ford told People in 2016 that he could "vividly" remember their first meeting and described how they had both been riding in an elevator together.
"Our eyes locked and within a month we were living together. We have been together ever since.
"By the time that elevator landed on the ground floor I thought, 'You're the one.' That's it. Click. Sold."
He explained he believed the secret to their long relationship was respect as he added: "If the person you're with is someone you respect, who you believe has a great heart and a great soul, as good a heart and soul that you will ever find, don't ever leave them, because you won't find anyone better."
Buckley also paid tribute to their relationship publicly when collecting an award on Ford's behalf in 2010.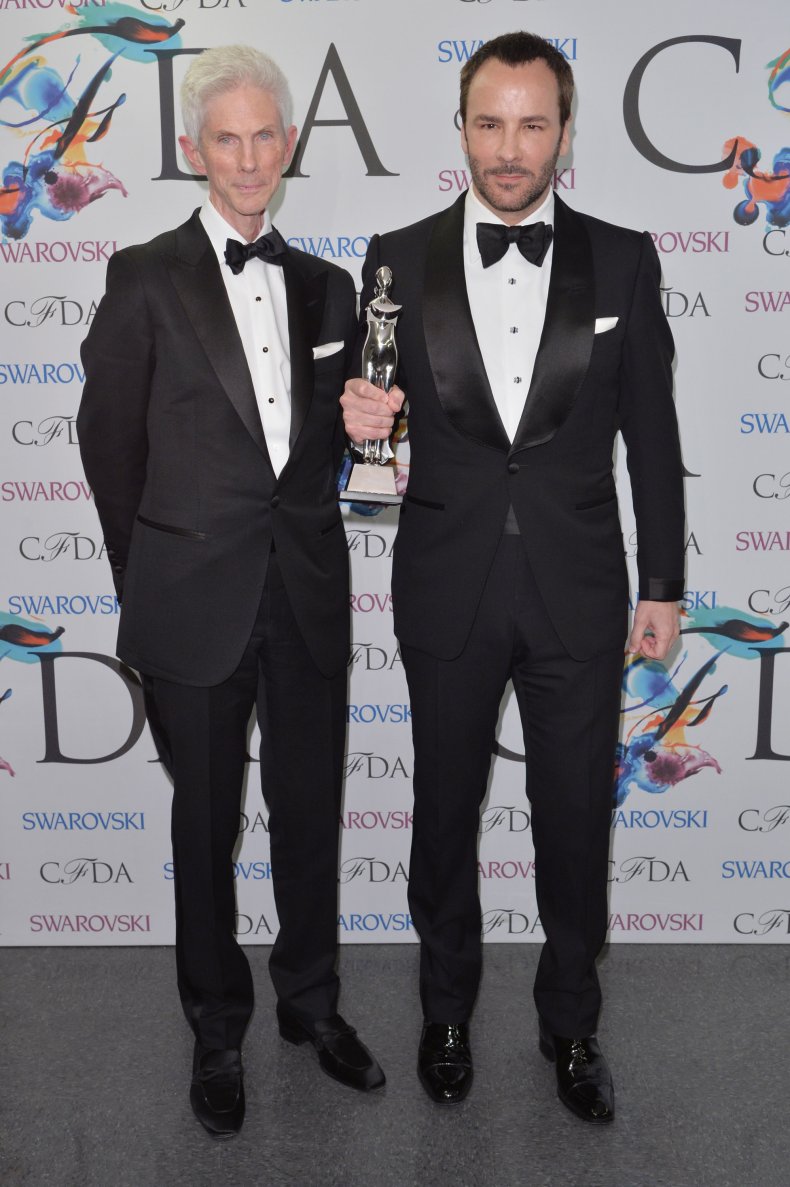 Ford's movie A Single Man won a GLAAD Media Award for Outstanding Film—Wide Release, but as he was unable to attend the ceremony, Buckley collected it and delivered a speech instead.
He told the audience: "Tom has said in many interviews that he visualized his midlife crisis on-screen with A Single Man.
"For me, Tom distilled the very essence of our 23 years together. In fact, lines of dialogue were lifted from our conversations.
"The power of our bond together and Tom's love for me was unashamedly put on the screen for all to see. That love is now immortal and will live on long after the two of us are gone."
Tom Ford and Richard Buckley's Son
Buckley told Vogue in 2019 that he thought Jack's birth had impacted Ford's designs for his eponymous luxury fashion house.
"I think his fall-winter 2013 collection, with its clashing colors and patterns, was a direct result of Jack being in his life," he said.
"The thought of brightly colored plastic toys in his house was nothing Tom wanted to see, but it's what children like."
Ford described playing Monopoly and eating popsicles together on weekends and explained how the couple were planning on ensuring their son had a good understanding of money.
"Jack gets a dollar a day. He saves that money, and no matter what he wants, unless it's Christmas or his birthday, he has to buy it," Ford explained.
He went on to describe their daily ritual of reading to Jack and night before tucking him in for bed.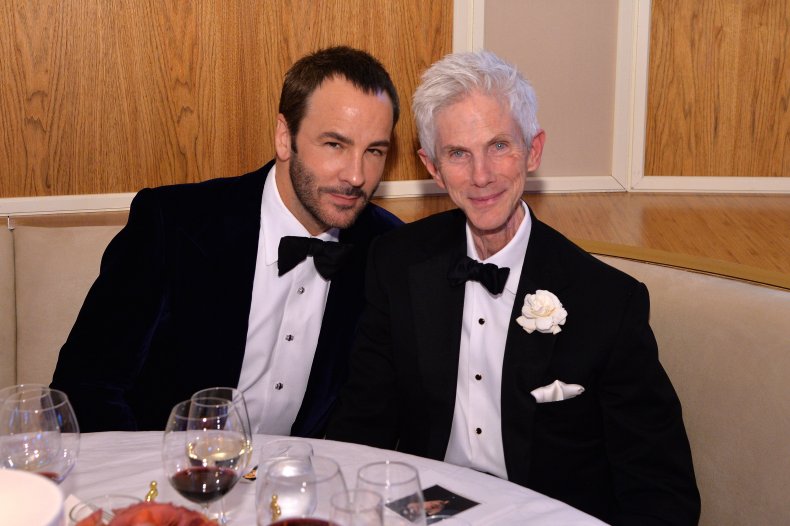 Jack doesn't just have extremely fashionable parents, his godmother is none other than British designer Stella McCartney.
McCartney, 50, met Ford when she was designing at Chloe and they both lived in Paris.
"When he and Richard asked me to be godparent to Jack, they both got down on bended knee," she said.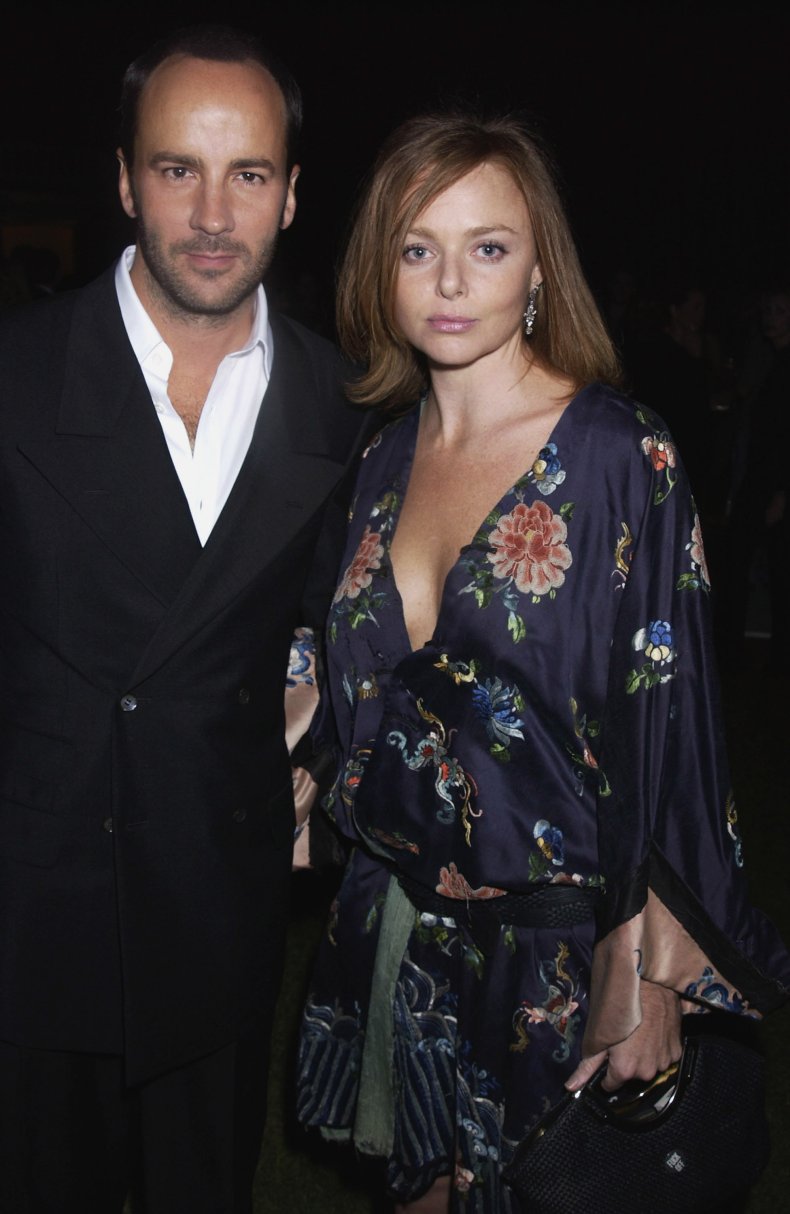 With such fashionable parents, Ford discussed Jack's personal style with GQ in 2016.
He described his son, aged four at the time, as "happy and joyful" and said he's allowed to choose his own outfits and at the time had just come out of a phase where he was obsessed with the color camel.
The only item Ford didn't like Jack wearing was a pair of light up dinosaur sneakers.
He recalled the conversations he'd have with his son: "What does Dada say about the dinosaur shoes? They're tacky. And when are we allowed to wear them? On weekends."