Tom Hanks Wants You to Look at His Blood — And Also to Donate Plasma
Actor Tom Hanks shared a picture of his blood on Twitter, updating folks on the process of it being used in a potential vaccine and encouraging others to donate their plasma.
Hanks posted his blood being taken and the subsequent bag of plasma it produced saying that other than filling out paperwork, donating was "as easy as taking a nap."
Hanks also shouted out UCLA and Dr. Anne Rimoin for their work in helping to fight COVID-19 in the midst of the pandemic. Hanks sung the university and doctor's praises earlier in the week.
In an interview with NPR, the Castaway actor said that he and his wife Rita Wilson do have antibodies that may be used in a vaccine against the coronavirus, and we can "harvest [his] blood," as Wait Wait Don't Tell Me panelist Peter Grosz put it. "[W]e just found out that we do carry the antibodies," Hanks said.
Hanks said that he and Wilson volunteered to help develop a vaccine. "We have not only been approached; we have said, do you want our blood?" he said. "Can we give plasma? And, in fact, we will be giving it now to the places that hope to work on what I would like to call the Hank-ccine."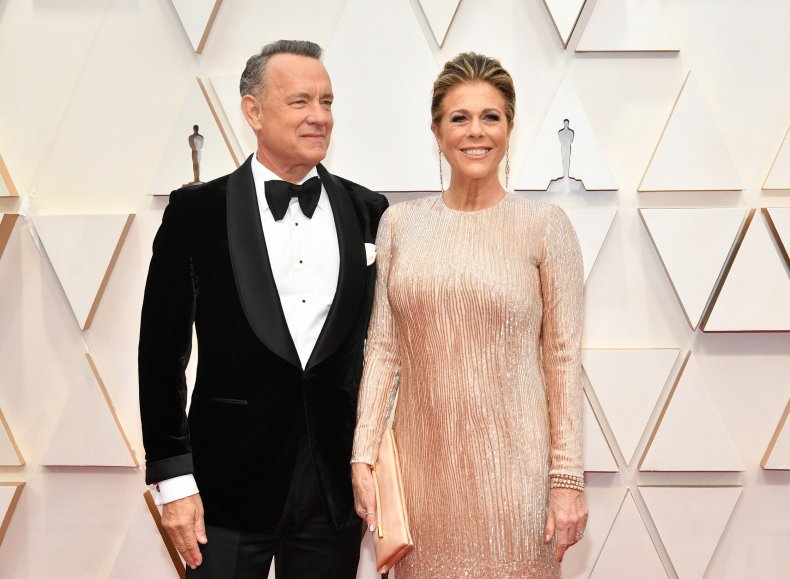 Fans praised Hanks for donating blood and taking steps to help fight the virus. CBS News correspondent Nancy Chen said that it makes sense that Tom Hanks would be the one to save us.
Other fans made jokes about how fortunate someone would be to get a vaccine with Hanks' plasma, effectively having Hanks inside them. Another person mentioned that we could effectively use the plasma to clone Hanks, which would probably be a great use of the plasma if we weren't in the middle of a pandemic.
Of course, a few Twitter users pointed out how gross the bag of plasma looks, resembling a bag of urine, which doesn't help ease anyone who may already be squeamish looking at the picture (like yours truly).
Hanks' tweet did spark some conspiracy theorists who accused the actor of faking having his blood drawn, because he didn't include his face in the pictures. Other users wrote that Hanks must be perplexed by the conspiracy theories that he's been getting in his replies.
A few others echoed Hanks' message of donating plasma, reminding everyone that if you're healthy and able, you can donate blood, plasma and platelets, which can be used to help treat people.