Tom Hanks Gives Typewriter to Bullied Australian Boy Named Corona — Yes, Really
Tom Hanks continues to be the best. The Oscar-winning actor and all-around stand-up guy sent a typewriter to an Australian boy named Corona, who was being bullied during the coronavirus pandemic because of his name.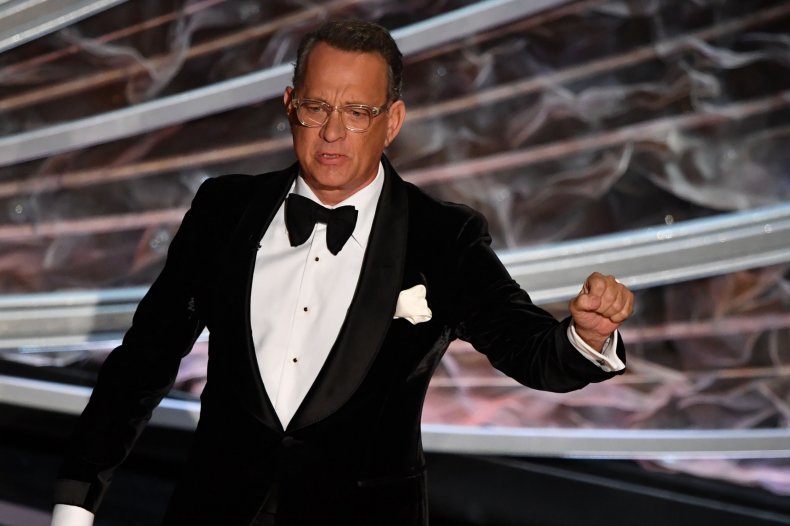 According to Reuters, Hanks received a heartfelt letter from 8-year-old Corona De Vries, who lives on the Gold Coast in Queensland, following the news that he and his wife, Rita Wilson, were diagnosed with coronavirus. "I heard on the news you and your wife had caught the coronavirus," the boy wrote. "Are you ok?"
De Vries also explained that while he loved his unique name, he was being bullied at school. Corona was "sad and angry" about people calling him "the coronavirus."
Hanks, who is known to be a typewriter collector, wrote back to the boy on a Corona typewriter which he had taken to the Gold Coast. "Your letter made my wife and I feel so wonderful!" the actor gushed. "You know, you are the only person I've ever known to have the name Corona — like the ring around the sun, a crown."
And because he's a treasure, Hanks further surprised Corona by sending him the namesake typewriter. "I thought this typewriter would suit you," the Beautiful Day in the Neighborhood star wrote. "Ask a grown up how it works. And use it to write me back." Hanks hand-wrote at the end, "P.S. You got a friend in ME!" as a reference to his iconic Toy Story character, Woody.
Corona, starstruck, told Reuters that he was thrilled Hanks considered him a friend. "I'm gonna write back soon," he added.
Hanks and Wilson revealed on March 11 that they contracted the coronavirus while filming Baz Lurhmann's upcoming Elvis Presley biopic in Australia. "Not much more to it than a one-day-at-a-time approach, no?" the actor wrote on social media at the time. Hanks also told his fans that he would keep them updated during their illness.
According to CNN, Hanks and Wilson were released from a Queensland hospital on March 16 and said they planned to continue self-quarantining.
More recently, Hanks hosted Saturday Night Live's "At Home" episode on April 11. "Why me as host?" Hanks quipped at the beginning of the sketch show. "Well, for one, I have been the celebrity canary in the coal mine for the coronavirus, and ever since being diagnosed, I have been more like America's Dad than ever before... since no one wants to be around me very long and I make people uncomfortable."
He also gave a special shout-out to the essential workers and those on the frontline of fighting Covid-19. "We are going to thank our hospital workers, our first responders and all the helpers, the supermarket stockers, the people who deliver our food, the people who are making takeout for us, the men and women who are keeping this country going at the time when we need them more than ever before," Hanks said. "We're going to take care of them and we're going to take care of each other."