Ranked: The Best (and Worst) Tom Hanks Movies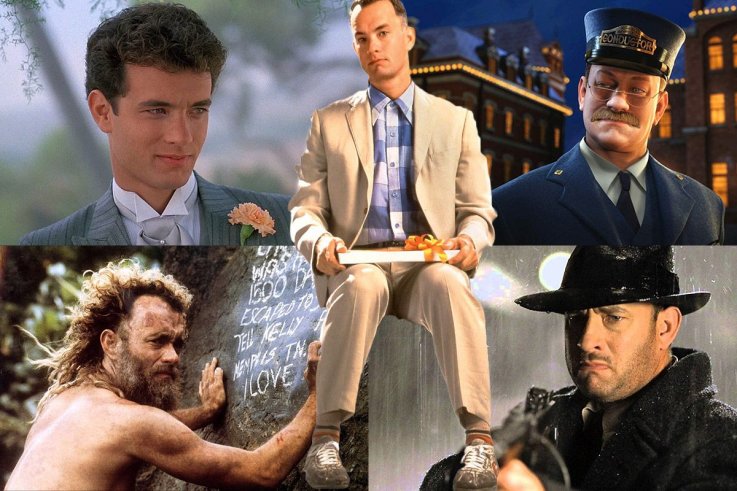 Tom Hanks's appeal is rare in modern actors. As a solid, middle-class, Old Hollywood-style father figure, his steady career, long-term marriage and lack of any personal scandals make it easy to forget he is a near-contemporary of actors such as Johnny Depp and Nicolas Cage—he's far more often compared to Jimmy Stewart.
Hanks exudes so much likeability that he topped the Forbes 2014 list of Most Trustworthy Celebrities (although it should be noted that Bill Cosby came in sixth.) In 2015, a Harris poll found that he was America's favorite movie star, the fifth time he had snagged first place (Johnny Depp, on the verge of Amber Heard's domestic abuse allegations, came second).
Indeed, Hank's durability amid the bad behavior of many of his contemporaries makes his good-guy persona all the more precious. Newsweek wrote as far back as 1988 that Hanks "was good from the beginning, and everybody knew it."
That year, the then 31-year-old actor starred in Big , his most successful role since his first lead role in 1984's Splash . The part as the awestruck, sensitive boy who gets magically transformed into a fully-grown man overnight eerily mirrored both Hank's meteoric rise to stardom and the straightforward sincerity of his star persona.
After a run of poorly-received movies, a mid-1990s Hanks golden age began in 1993 with the release of Sleepless in Seattle . Hanks was the quintessential pre- American Pie romcom lead—not overtly sexualized, but solid, reassuring, dryly witty. He won his first Academy Award the same year for his role as an AIDS patient in Philadelphia , which flagged him a serious actor, as well as a box-office draw.
Forrest Gump, which perhaps remains his most iconic role, was released the following year, and won him a Best Actor Oscar for the second year running. He made his directorial debut in 1996 with That Thing You Do! in which he also starred. Spielberg war epic Saving Private Ryan arrived in 1998, capping off a remarkable few years.
Hank's mainstream ubiquity cooled in the mid-2000s, although he was still cast in big-budget productions such as The Da Vinci Code and Cloud Atlas. In 2017, he published a collection of short stories called Uncommon Type , a title which references his collection of old typewriters. The Telegraph wrote that the book unveils "the inventive mind behind his regular-guy façade."
But what is Hank's best work to date? Using data from critical review aggregation websites Rotten Tomatoes, Metacritic and IMDb, we've ranked all of his major movies, from worst to best.