Tom Hanks and Rita Wilson's Son Chet Sends Fans Update After Parents' Coronavirus Diagnosis
Actor couple Tom Hanks and Rita Wilson revealed that they had tested positive for coronavirus on Twitter. A few minutes later, their son Chet took to Instagram to provide more details.
Actor and rapper Chet Hanks, also known as Chet Haze, said in a video, where he appeared shirtless and spoke without the "patois" accent he spoke in during the Golden Globes, "Wassup, everyone. Yeah, it's true, my parents got coronavirus. Crazy. They're both down in Australia right now 'cause my dad was shooting a movie down there.
"But I just got off the phone with them, they both are fine, they're not even that sick, they're not worried about it, they're not tripping. But they're going through the necessary health precautions obviously. But I don't think it's anything to be too worried about. I appreciate everyone's concern and the well-wishes but I think it's all gonna be all right. But I appreciate it and just everybody stay safe out there. Much love."
This followed a statement from Hanks which he posted on Twitter, alongside an image of a rubber glove in a trash can, "Hello, folks. Rita and I are down here in Australia. We felt a bit tired, like we had colds, and some body aches. Rita had some chills that came and went. Slight fevers too. To play things right, as is needed in the world right now, we were tested for the Coronavirus, and were found to be positive.
"Well, now. What to do next? The Medical Officials have protocols that must be followed. We Hanks' will be tested, observed, and isolated for as long as public health and safety requires. Not much more to it than a one-day-at-a-time approach, no?
"We'll keep the world posted and updated.
"Take care of yourselves!
"Hanx!"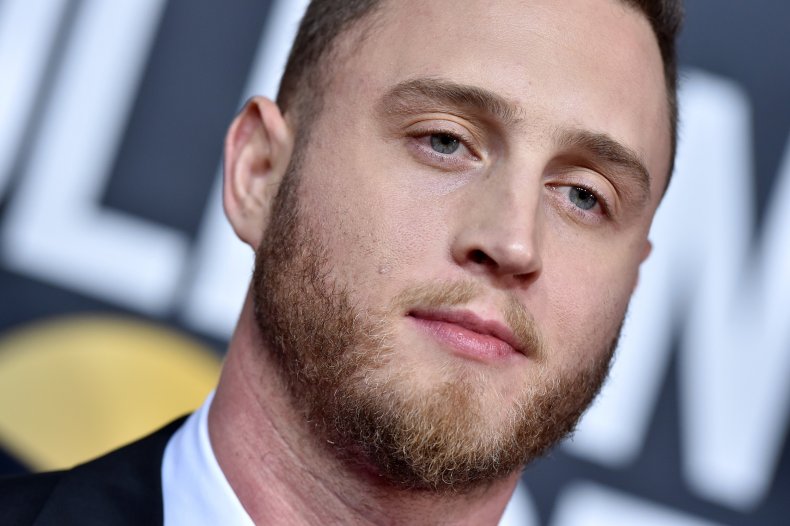 Tom Hanks and Wilson are the first celebrities to reveal they have a positive COVID-19 diagnosis, according to Variety. Fans of the Forrest Gump actor had particular cause for concern, as Tom Hanks has type 2 diabetes, as he revealed in 2013.
Diabetes.org.uk says on their website that, "Coronaviruses can cause more severe symptoms and complications in people with diabetes," but that, "The risk of death from coronavirus is quite low, and the majority of people with coronavirus will have a comparatively mild illness."
Tom Hanks was in Australia shooting a Baz Luhrman biopic about Elvis Presley, where he was playing his manager Colonel Tom Parker. Production on the movie has been suspended, according to ABC.
Tom Hanks and Wilson's diagnoses in Australia comes the same day that the countries' Prime Minister addressed the nation to allay any fears and discuss his government's economic plan to help those forced to take sickness days with the virus. During this press conference, he said that Australia has 140 cases of COVID-19 confirmed so far.