Tom Hanks is calling for American schools to teach the history of the Tulsa Race Massacre and to "stop the battle to whitewash curriculum."
In a New York Times op-ed published Friday, Hanks argued that teaching history that discomforts students creates a better American public.
"Should our schools now teach the truth about Tulsa? Yes, and they should also stop the battle to whitewash curriculums to avoid discomfort for students. America's history is messy but knowing that makes us a wiser and stronger people," Hanks wrote.
Hanks described dedicating four years of his education studying American history but never being taught about the massacre that marked its 100-year anniversary this week.
"Since then, I've read history for pleasure and watched documentary films as a first option. Many of those works and those textbooks were about white people and white history," he wrote.
"But for all my study, I never read a page of any school history book about how, in 1921, a mob of white people burned down a place called Black Wall Street, killed as many as 300 of its Black citizens and displaced thousands of Black Americans who lived in Tulsa, Oklahoma," Hanks added.
During the massacre, which started on the evening of May 31 and continued into the afternoon of June 1, 1921, a mob of white residents in Tulsa gunned down several hundred Black residents and burned their affluent neighborhood to the ground.
Hanks said he didn't learn of the massacre until last year when he came across an article in the New York Times.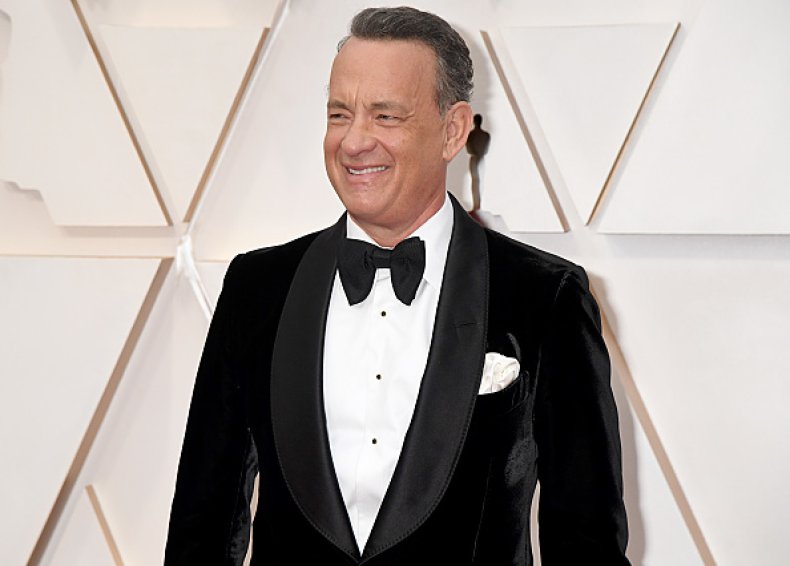 "The truth about Tulsa, and the repeated violence by some white Americans against Black Americans, was systematically ignored, perhaps because it was regarded as too honest, too painful a lesson for our young white ears," Hanks wrote. "So, our predominantly white schools didn't teach it, our mass appeal works of historical fiction didn't enlighten us, and my chosen industry didn't take on the subject in films and shows until recently."
The Academy Award-winning actor questioned how different people's perspectives would be had they been taught about the Tulsa Race Massacre in elementary school and how it has impacted the world today.
"Today, I find the omission tragic, an opportunity missed, a teachable moment squandered," Hanks said.
The massacre's centennial anniversary has put a national spotlight on the historic event and raised concerns as to why the solemn day has not been omitted from history classes and textbooks across the country.
President Joe Biden became the first sitting president to travel to Tulsa to commemorate the tragedy on Monday, saying he hoped the visit would draw attention to a chapter of American history that has been largely ignored.
"You can't just choose to learn what we want to know and not what we should know. We should know the good, the bad, everything," Biden said in Tulsa. "That's what great nations do. They come to terms with their dark sides, and we are a great nation. The only way to build common ground is to truly repair and to rebuild. I come here to help fill the silence because in silence wounds deepen."
Survivors of the massacre testified in front of Congress two weeks ago, offering firsthand accounts about how that day changed the trajectory of their lives and calling for justice that never came.
"I have lived through the massacre every day," 107-year-old Viola Ford Fletcher told members of Congress. "Our country may forget this history, but I cannot."
"We aren't just black-and-white pictures on a screen," Fletcher's 100-year-old brother Hughes Van Ellis added. "We are flesh and blood. I was there when it happened. I'm still here."
Historians estimate that up to 300 people were killed, 8,000 were left homeless and more than 1,250 homes were destroyed during the Tulsa Race Massacre.