Tom Hanks Would Not Visit Trump's White House For Private Screening Of His New Film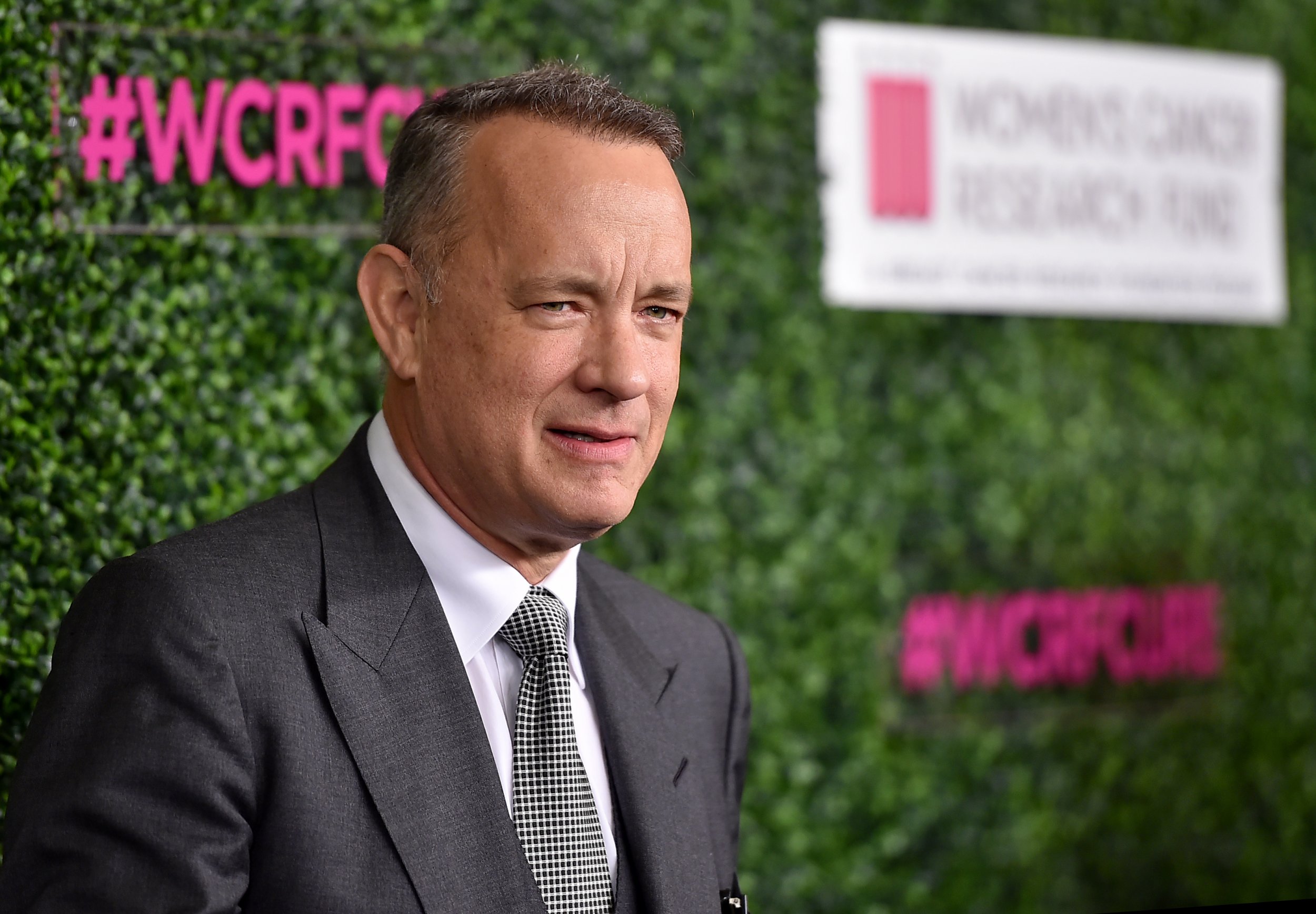 Tom Hanks would turn down a request to visit the White House for a private screening of his new film The Post, suggesting he's unhappy with the state of the nation under Donald Trump.
The actor made the comments in an interview with The Hollywood Reporter, in which he defended the press and highlighted his concerns over inappropriate comments the president had made, as well as the increasingly vocal rhetoric of neo-Nazis in the U.S.
Asked if he would accept an invitation from the president to attend a private screening of his film, Hanks replied: "That's an interesting question. I don't think I would."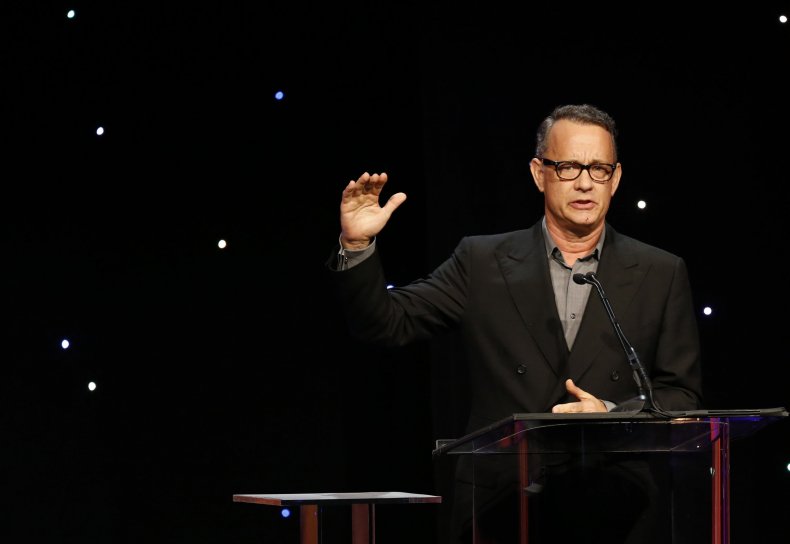 "Because I think that at some point—look, I didn't think things were going to be this way last November. I would not have been able to imagine that we would be living in a country where neo-Nazis are doing torchlight parades in Charlottesville and jokes about Pocahontas are being made in front of the Navajo code talkers," he continued.
"And individually we have to decide when we take to the ramparts. You don't take to the ramparts necessarily right away, but you do have to start weighing things. You may think: 'You know what? I think now is the time.' This is the moment where, in some ways, our personal choices are going to have to reflect our opinions. We have to start voting, actually, before the election. So, I would probably vote not to go," he said.
The Oscar award-winning performer also discussed his new film, which centers on the journalists from The Washington Post and The New York Times who took on the Nixon administration to publish the Pentagon Papers, about the involvement of the U.S. government in the Vietnam War.
Hanks highlighted the role of journalists in society, a topic on which he appears to disagree with the president.
"Facts are irrefutable," Hanks said. "Well, it turns out people are saying: 'No, facts are not irrefutable. We can decide whatever facts that we want, that we would like.' Right now, without a doubt, there are people in power trying to—if not quash or stop the right to publication, [then] denigrate it to the point [where] they are saying there is no truth to it whatsoever," he added.
It is not the first time Hanks has been outspoken about his feelings on the current administration, previously describing a phone call between Trump and the widow of a U.S. soldier killed in Niger as "one of the biggest cock-ups on Earth."