Tom Hanks's Typewriter App Tops iTunes Chart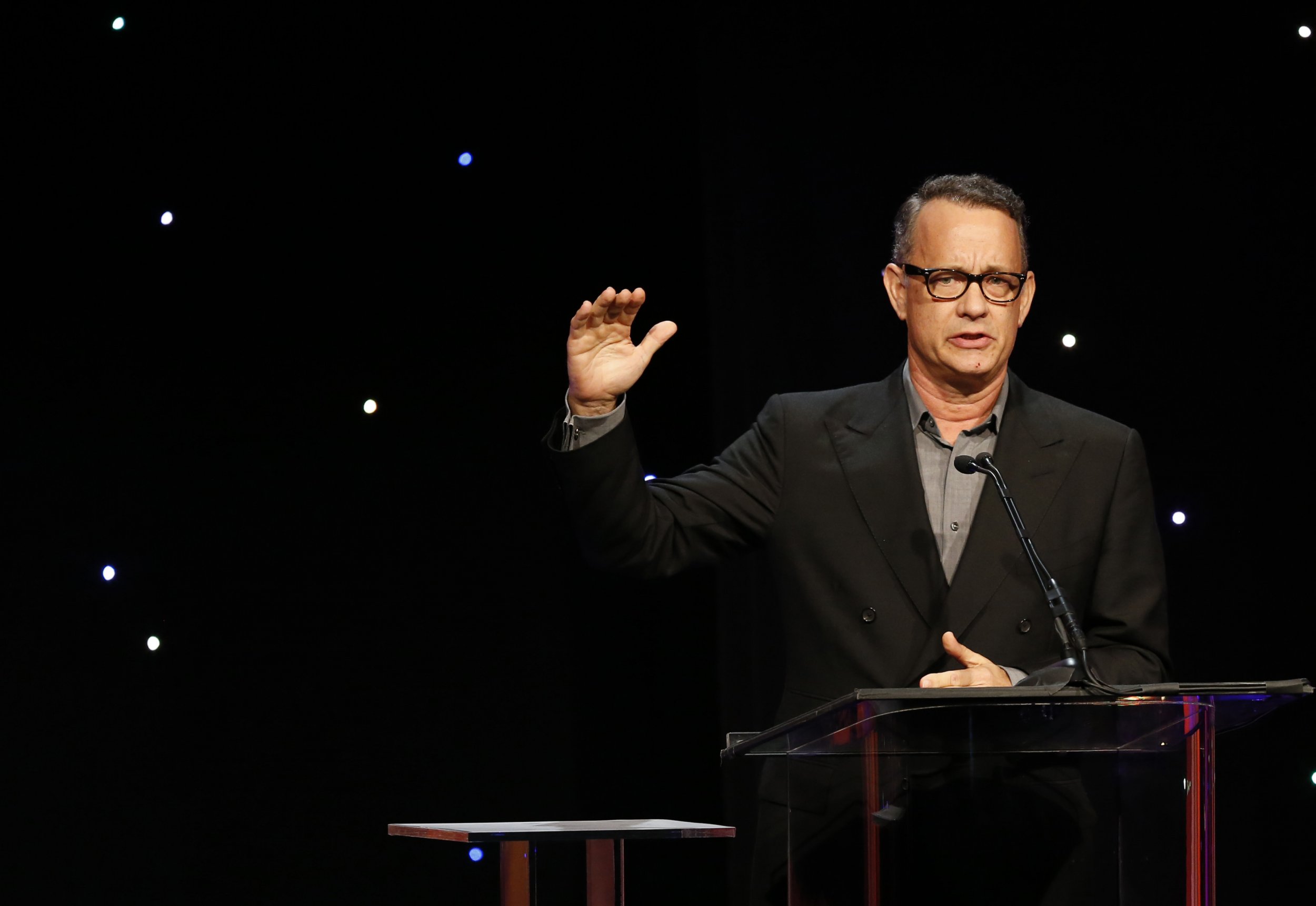 A typewriter app backed by actor Tom Hanks has topped iTunes store charts. Titled Hanx Writer, the app aims to recreate the experience of a manual typewriter but with the "ease and spread" of an iPad.
The Oscar-winning actor launched Hanx Writer last week and it is now ranked number one in the 'Productivity' section, as well as overall.
The app replicates the clickety-clack sounds of a typewriter - even the chime when you reach the end of the line - without the hassle of ink strips and paper winding.
Though Hanx Writer is free, it gives users the option to purchase three additional typewriter models, where users can choose their favourite sound signature. It also offers unique colours, texts and styles costing between $2.99-$4.99 (£1.79-£2.99).
Unlike real typewriters, the app, thankfully, considers human error and features a delete key. Other features allow Apple users to create and save documents, as well as printing them out.
It seems that Tom Hanks's new business venture stems from a life-long admiration. Earlier this month Hanks wrote an opinion piece in the New York Times, saying that he began collecting typewriters in 1978. The article 'I am TOM. I like to TYPE. Hear that?' unequivocally proclaims his preference to a vintage manual typewriter, especially when challenging readers to type out the opening line of Moby Dick on a laptop and 1950s Olympia noting the difference: "callmeishmael" vs "CALL! ME! ISHMAEL!"
The actor teamed up with iOS developers, Hitcents, and explained on Twitter in a conversation with iTunes @AppStore: "I wanted to have the sensation of an old manual typewriter - I wanted the sound of the typing and nothing else cause it's like music that spurs along the creative urge. Bang bang clack-clack-clack-clack-clack puckapuckapuckapucka… I wanted the 'report' of each letter, each line."
The app has allowed a younger generation of users to familiarise themselves with life pre-word processor. One Apple user, Odicous, rated Hanx Writer 5-stars and commented:
"From my experience, I was raised from 2nd grade on a Macintosh using apps like paint. I rarely stepped outside the electronic word documentation apps. So when I was watching House of Cards and saw a typewriter being used, I thought I had been missing an experience which made others nostalgic."
Hanks did admit, however, that the app isn't appropriate for a "term paper or legal brief…"